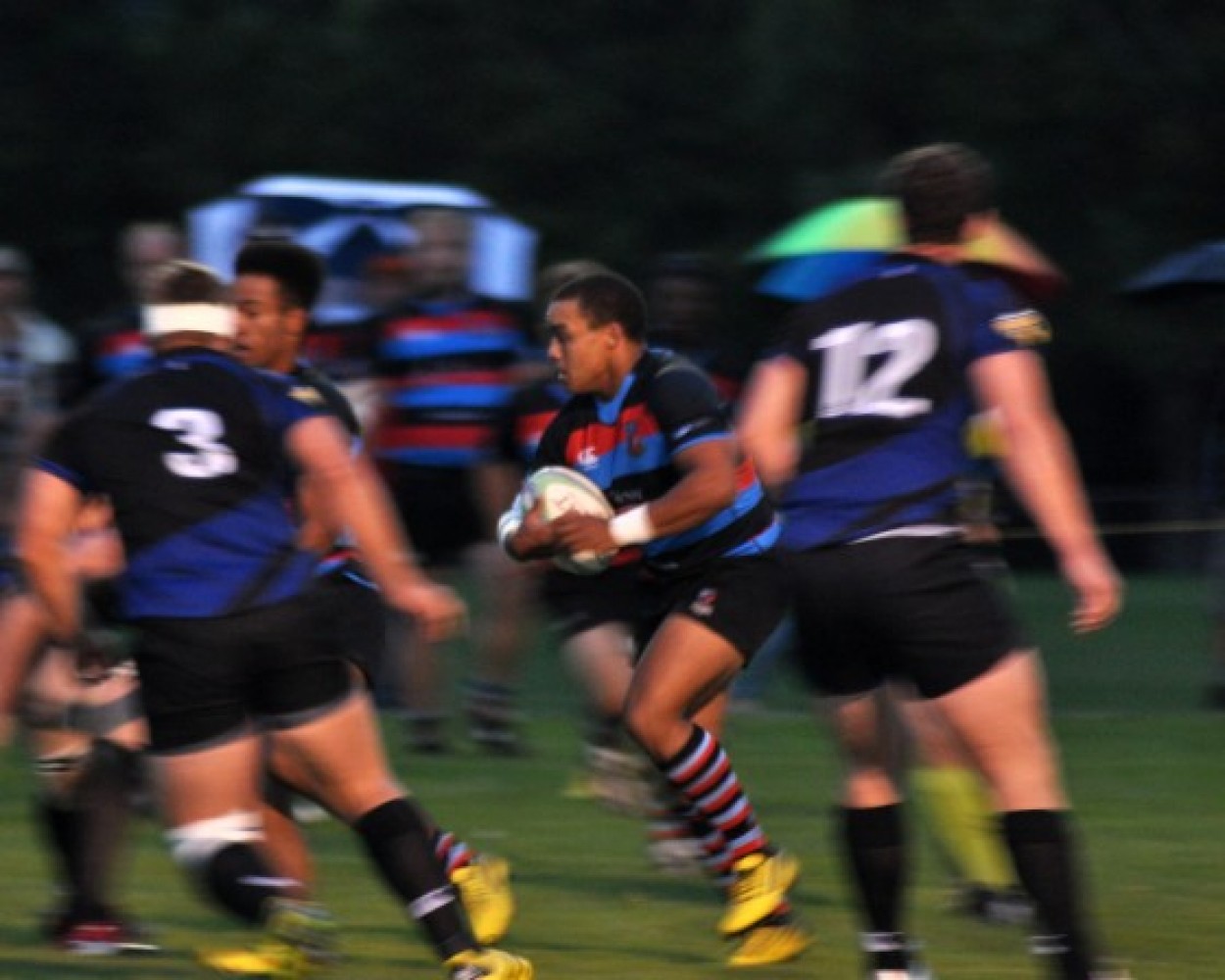 The news of a forfeit from President, Mark Wyatt filtered its way to The Don and crew who were enjoying watching a great match at UVic between the Vikes and Guelph last night. The word was that Westshore could not field what they deemed as a "safe" FRF for the Premier contest. The resultant five points will vault CW to 22 points on the table and a ten point gap from UVic who has a game in hand. With only two games remaining after Saturday, CW's place in the final with JBAA will still not be assured until the completion of the Friday Night Lights on Remembrance Day next week. In conclusion, CW knows the pain experienced by Westshore in arriving at this point, as we have been there and we wish them well.
Meantime, games will take place at Juan de Fuca with the Premier Women on show at 11:30 a.m. Westshore at nine points and 2 – 0 record and CW 1 – 1 and one point, occupying the cellar, are probably a great deal closer than their current positioning might suggest. Both teams will be missing a number of "guns" on Saturday. For starters, the Vikes coaching staff features, Zussman, Mervin and Waters! So, the match will feature a number of 'up-and-comers' in a window of opportunity. Regardless, we have come to learn over the past two seasons, the competition between these two has been a "toss up", with still a sour taste with Westshore after the new kid on the block dethroned them as B.C. Champs last season.
First Divvies will still take place at 1:00 p.m. This should be an intriguing affair with WRFC ahead by one point in the standings despite a last game loss to Ceedubya. A win by The Visitors, better yet, a bonus point win, could re-align the table hugely, particularly if JB could get the better of The Norsemen over at The Mac. Ist Div. looks like Nanaimo and Port (both still undefeated), then the rest!
CW has proven they can score four tries, tying Port at the top of the bonus point list, so this contest carries a great deal for The Visitors. Fie thee out to the Westshore for two good matches and go, CW!
---