CW Hosts Westshore, Port; Ladies Visit Comox
---
---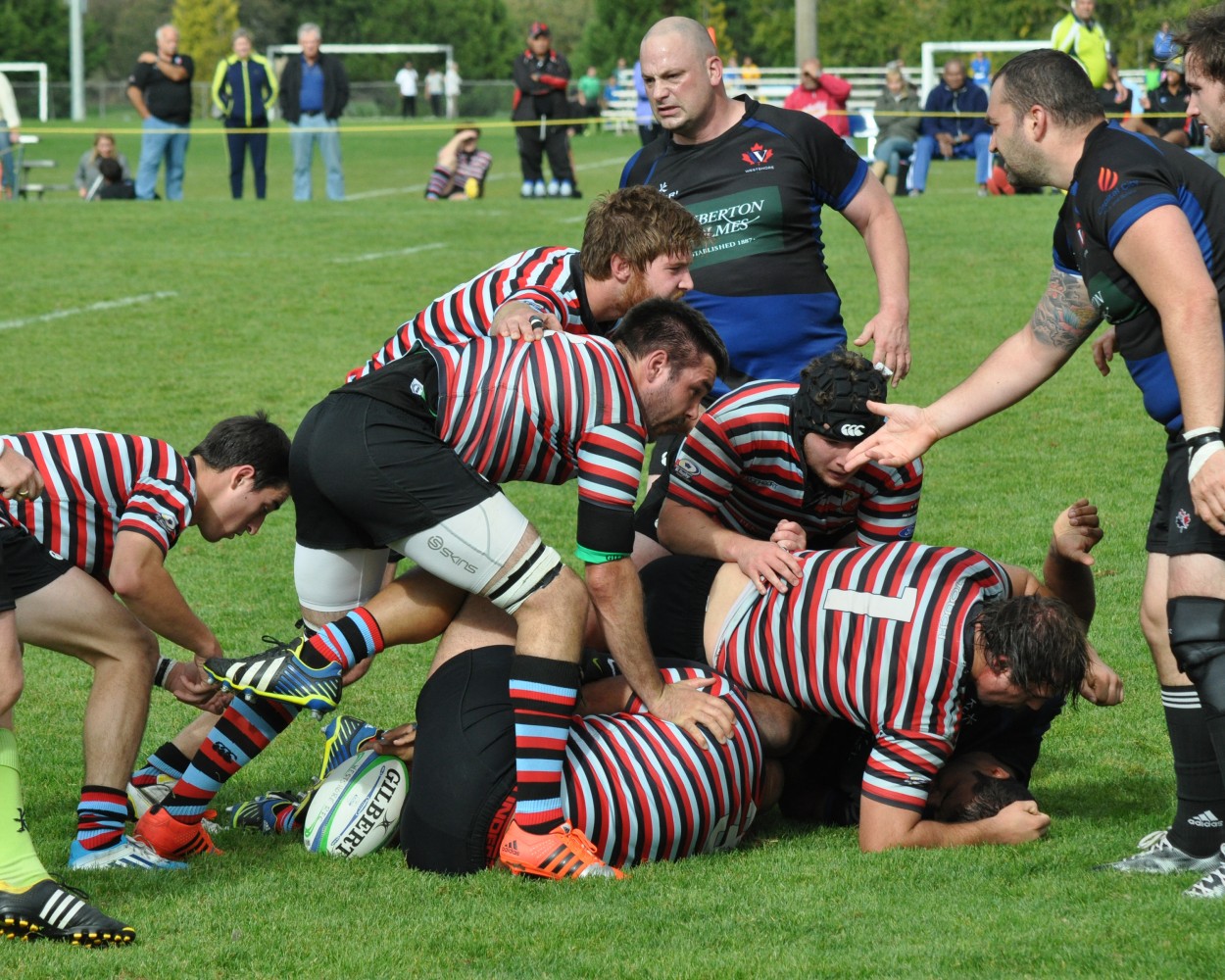 The CW men return to action tomorrow when they host Port Alberni Black Sheep (1st. Division) and Westshore in the Premier contest. Both opposition represent a stern test, with the Port on top of the First Div table and Westshore on the improve with each outing. CW women are on the road to face a Comox side that is also a fledgling but proving by their results that they belong in the Comp.
CW Ones have had some creditable, start-of-the-season performances and each week appear to front up a different combination, not conducive to results but an opportunity to view just who might be putting their hand up. Tomorrow we see Mitch Eliot, Sammy Stephenson in the pack as regulars and Mitch has been notching some tallies this season, good one, Mitch. The backs look more established, led by the ever steady, Jordan Henderson, pairing with Taylor Gudgeon in the centres and Sam Rocher at pivot. Sam is always knocking on the door for the Prem job, so if this group can get some go-forward possession, they might surprise. Good luck, Ones.
The Prems have slightly more consistency although far from the selection that trounced VV in the first round. Westshore has shown improvement with every outing and although a decided differential in the previous encounter, they could provide a handful as they certainly have been scoring tries. On the other hand, CW has shown a propensity to allow tries – 4 vs VV, 3 vs JBAA and 5 in their last outing in a close encounter vs UVic – penalty goals keeping them in touch with the Vikes. So this aspect must be shored up if success is sought.
Led by Braddock, Clay 'Burger' Thornber returns to join Allen as a solid FRF. The locks are getting more and more experience at this level and are good blue collar guys. Albornoz joins Grdic and Carroll in the back row. So there should be skill and strength at the break down. The backs have Macpherson and Crossland paired as the halves, a pair that is achieving a good combo. Welshy joins J. Mo and Anton Ngongo as threats in the remainder of the backs. Still no big names and no doubt, guys are off training with the NSMT Sevens etc., etc. This being said, CW became a solid blue collar outfit at the end of last season after a tough slog and it looks like it will need to develop the same work ethic again this year. The double V's will provide a stern test to see if the boys are on their way. It is hoped the fan base will be strong at The Park to support them.
---