Canada Women's Maple Leafs get Nutted Out in Final.
---
---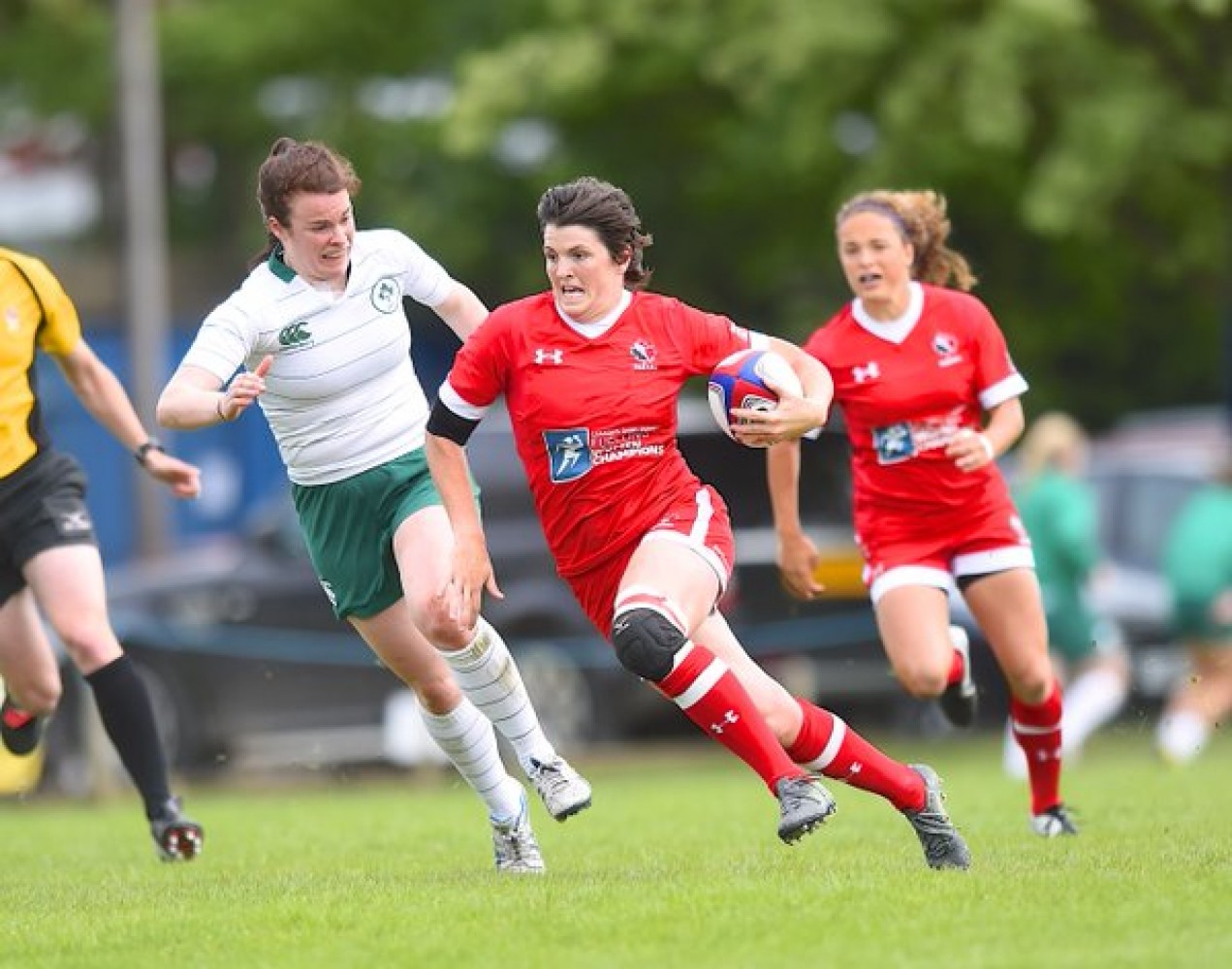 Hat's off to the Women's Maple Leafs, losing a close Final in London to the U.S., 12 - 19. This came after the scalps of Spain, France, Ireland, Japan and Great Britain had been taken. This is a very satisfying achievement for the ladies as they now only have one final tournament next week in London, prior to Rio. Coach Tait must have been delighted to watch the performance of this group as players returned from injury and his selection base must have been noticeably broadened.
Whilst passing out accolades to the Canadian women, it is with great pleasure we congratulate Mandy Marchak on her absolutely, fantastic, nine year career with the Sevens program. Mandy has experienced many injuries as she has sacrificied her body for Canadian Women's Rugby and she has decided to "hang 'em up". 'onya, Mandy!
Team mate and current Captain, Jen Kish, says it best: "Players like Mandy become the foundation for our program. She's humble with her achievements and relentless when it comes to failures. Her enthusiasm, pure determination and work ethic goes far beyond any player I have ever played with. She has gone through so much adversity during her career and through it all, she managed to keep smiling. She inspires and makes everyone else around her a better rugby player, but most importantly a better person. She is the kind of athlete and role model our program needs and wants to keep producing. She has played through some of the most gruelling injuries which has helped us win crucial games. She's a player who puts her body on the line for her teammates and really defines what it means to put the team first. A real leader and a true Canadian rugby icon."
---