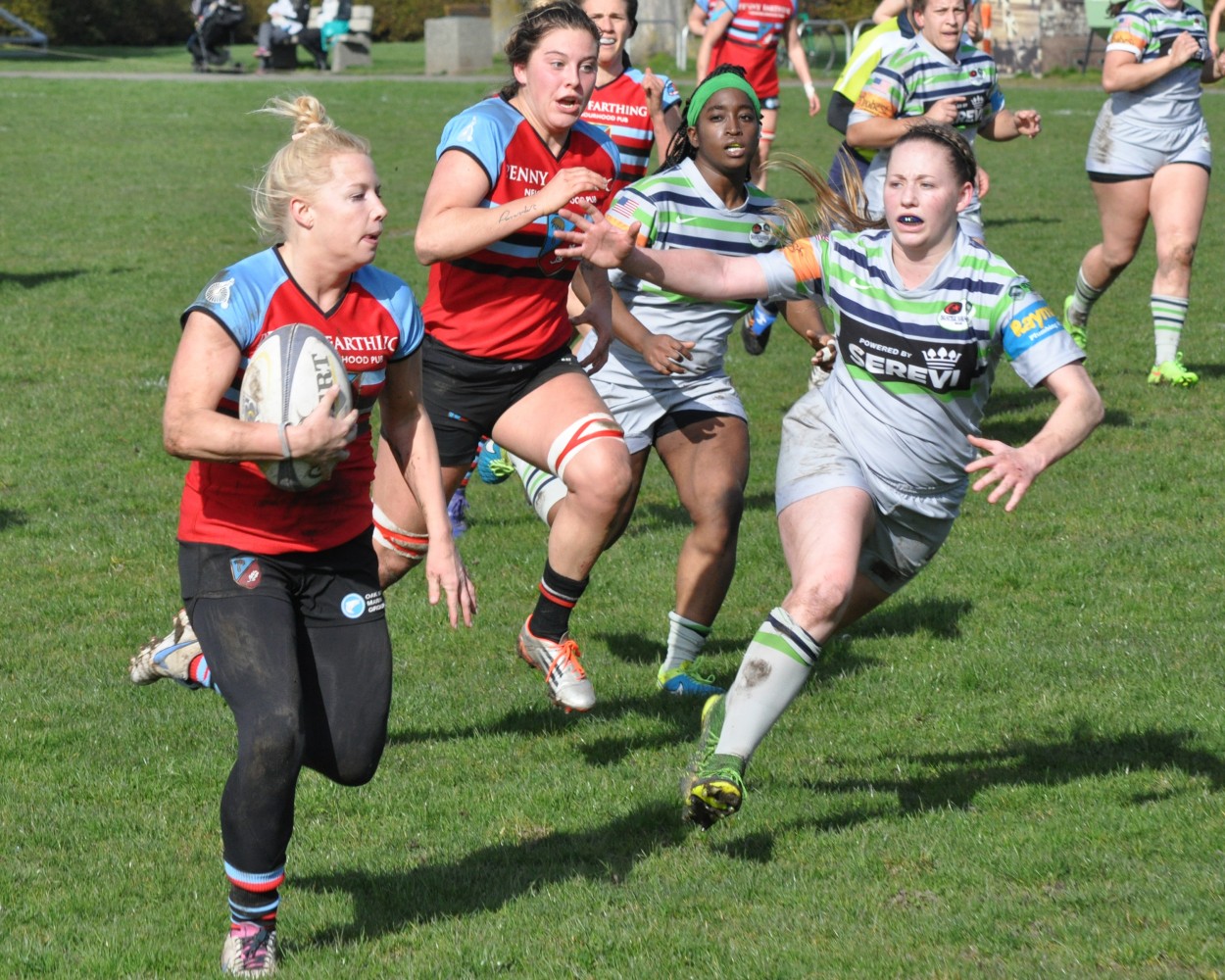 It has been a season far beyond the wildest imagination for the CW Women's Premier team. In their inaugural season they have finished in second place on the ladder, behind B.C. Champs, Westshore and have thus earned home field advantage for their semi-final match against Seattle Saracens. The Sarries gave of their best on the road last week, losing, 17 – 27 at Westhills, a score line identical to CW's last match against the Double V. It is a tough guess to use score lines as predictors for playoff matches and akin to Sevens, anything can happen if one team plays with more motivation than the other on the day.
Obviously Seattle have boosted their line up since a rather one – sided result the last time they visited the House of Windsor. CW should have the jump, defeating the Sarries at Magnussen as well, spoiling a perfect home record for their season. However, given last week's score line and the fact that the Sarries have been announced as #1 Women's team in the U.S. this past week, they will most certainly have their dander up. Viewing their line up against Westshore, it is apparent that there are a number of new names other than those who played CW last outing here, a game that was marred by injuries for Seattle. Captained by capped Sevens player at #8, Kristine Sommer and linked by the very experienced #10, Cantorna, a lady who has playing experience in N.Z. and led in the tight five by Naima Reddick @ #2 and a forty-game Sarries player at tight-head, Elliott, the Sarries have the goal in mind that they "will be B.C. Premier Champions in a year" (2015). They started out the season 7 – 1, looking like this goal might be a reality. Since then, they have gone 3 – 4. They will certainly face a hurdle in a determined Tricolour side on Saturday.
Again, it will be a match with two different styles of attack. Seattle, like Westshore, have a big pack, with some real speed on the wings. CW's strength is in their ability to move quickly won possession from any breakdown, skillfully to space and use the speed of their centres, flat passes to pacey wingers and the clever "fill" from Zussman, almost anywhere on the field to strike. CW have had to complete a lot of tackles in their past two matches against the strong Westshore team so the courage to make big tackles has certainly been well practised. It has been observable that on a few occasions from quickly won ball, The Tricolour has turned it back inside or tried to punch up from the first receiver, perhaps a play not to their best strength. When Galbraith, Watters and Co., get to use the ball with the minutest amount of space they are very dangerous, so it will be interesting to see if Seattle can nullify this attack. Fitness proved to be a big factor last time round between these two and it may be such this could be the vital factor on Saturday. The Home team may just have the edge off the bench with great pace available. Fie thee to The Park for it should be a cracker – the first time in two decades that CW has a Women's team in a B.C. Semi.
KICKOFF - 1:00 p.m.
---