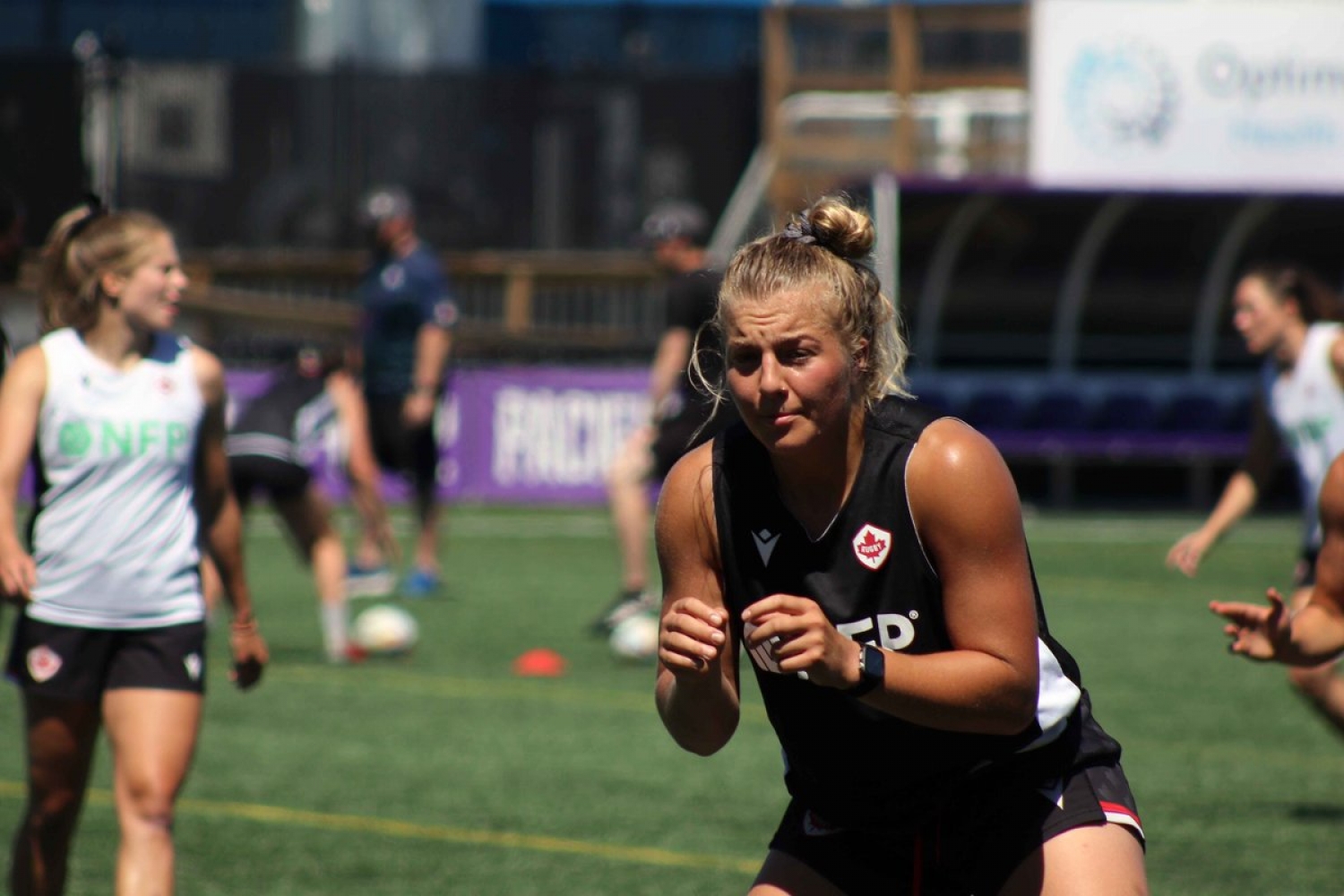 Captain Canada, Sophie De Goede – all concentration.
Today we wish to offer our support for the Canadian NSWT XV for their match against Italy on Sunday. CW fans should enjoy watching ladies who have worn club colours in recent years, highlighted by the leadership of Sophie. Sophie has put another jewel in her rugby crown, now replicating the National captaincies of mum, Steph, and dad, Hans. It is exciting to note Coach Rouet has given the start at #10 to "CW's", Julia Schell over the more experienced Taylor Perry. Locals saw Julia show her talents at Windsor last season, to CW's advantage on every outing. Julia has exciting potential.
Conditions for this match, kicking off at 3:00 p.m. at Starlight Stadium, Langford should be ideal. This said, one can expect to see the Canadian women seek ascendancy through their strong forward play and set pieces before exhibiting a more expansive strategy. Good luck to all "CW ladies" - starters; Sophie, Olivia de Marchant, Julia Schell, and Sabrina Polson and Gabby Senft, and Karen Paquin on the bench. Better yet, good luck to the team for a solid Canadian victory. Should you not be able to get to the ground to support in person, Ch.#5 is televising the match live @ 3:00 p.m.
Further, we add congratulations to a group of CW Age Grade ladies who have been selected for the BC Canada Summer games team. The Games have been reinstated, having last occurred in 2009. This year they will take place in Niagara, Ontario, Aug. 8 – 10. Players include Adia Pye, Skye Farish, who have both played a couple of seasons with the club and Jesse Knaggs, who has played with CW from a very early age, akin to Captain Canada, starting with Mini Rugby. Best of luck to all. Go, BC, you good things.
Jesse, moving on up.
---