Triple Header At The House
---
---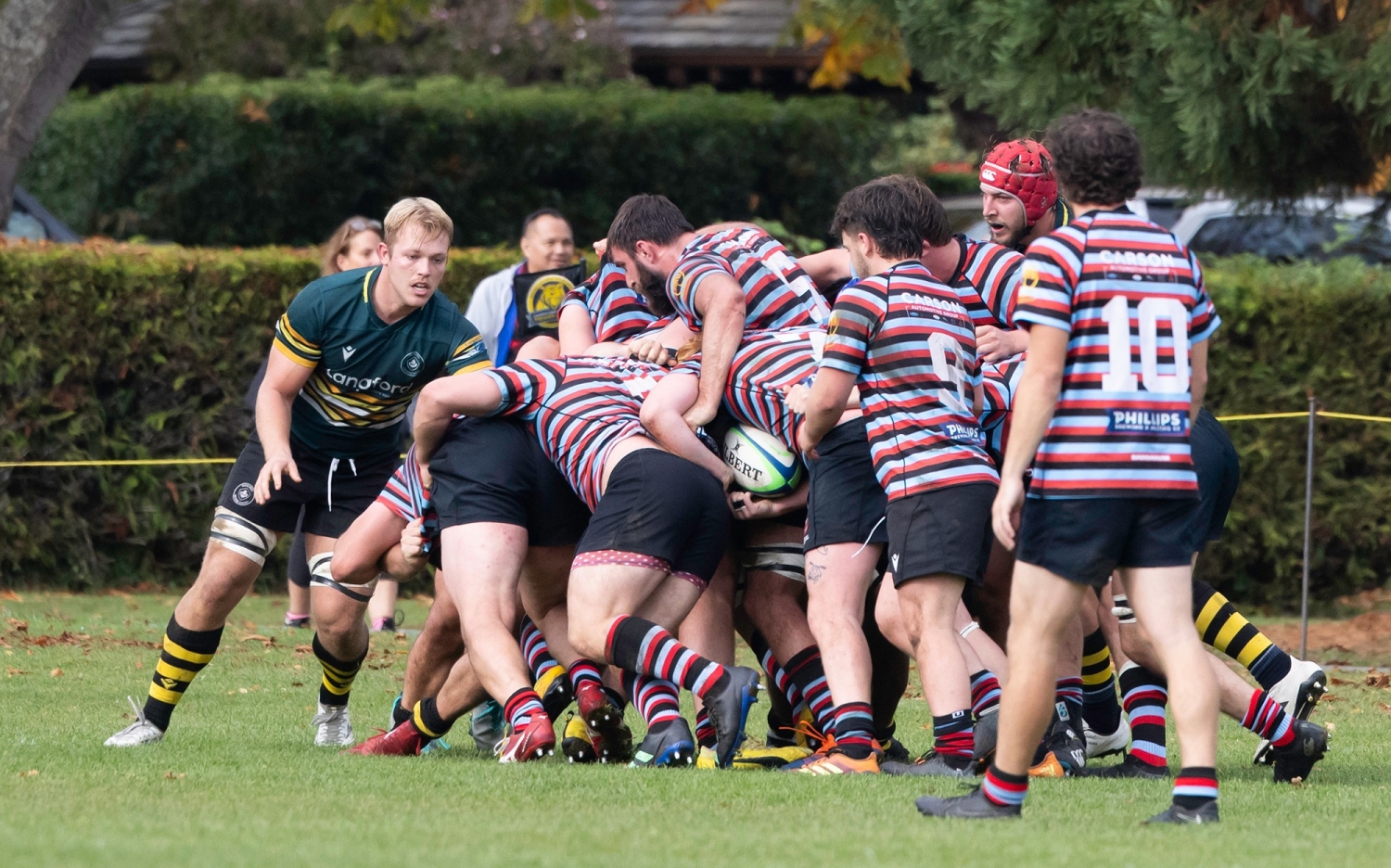 (Photo - John Richardson.)

CW Men's Premier take on the Pacific Pride in their return contest tomorrow at 2:30 at Windsor. Last time round, the Pride schooled the Tricolours and have continued their winning ways since that encounter. Despite a week's break, CW environment still somewhat takes on the appearance of a M*A*S*H unit. The selection sees several new combinations. Of note, Nott moving into the backrow, Jack Wallace coming into the hooker's position with Peters moving to prop, Fuli and Bowd absent in the backs however Jack Shaw returns at fullback. The day promises to be sunny, so let's hope the outcome replicates the weather.
FOOTNOTE: The Islanders have had to postpone their scheduled match with Comox.


Castaway Wanderers Premier Women, on a two-game win streak, look to secure another win to close out the first half of the season when they take to the pitch at 12:45 tomorrow. The last win over Bayside Sharks has added fuel to the ever-growing fire our women have been building upon this season. Tomorrow, they take on Abbotsford, who is seated just below them on the standings table.
After a much-needed bye weekend, a resurgence of healthy bodies will be ready to step foot on the pitch and display the cohesiveness they have been working towards all season. With the absence of star forward Temitope Ogunjimi, who has travelled to South Africa to compete in the Rugby Tens Championship with the Serengeti Elephants, we will see former Premier Captain, turned coach, turned player again, Louise Eriksson, wearing the #8 jersey for the last time. We look forward to watching her dominant style dazzle the fans. Louise is leaving Victoria for Chiropractic school in the US. CW wishes her all the best and offers our sincere thanks for her years of service to our club. 'onya, Louise.



The Division 2 women's team will be playing the curtain-raiser and for the first time this season, will be able to play a full 15's game, with the travelling Nanaimo Hornets team boasting a full roster, to be matched by CW's. Division 2 league serves to bring together teams, in the spirit of building women's rugby. With the moments of brilliance increasing every game for our ladies, this is sure to be an exciting match-up. Kickoff, 11:15 a.m.
Today's reporter concludes; "Coaching staff Caitie McNally and Madee Berry, are looking for on field leadership to connect all players and keep the focus on our structure."
ONE CLUB
---