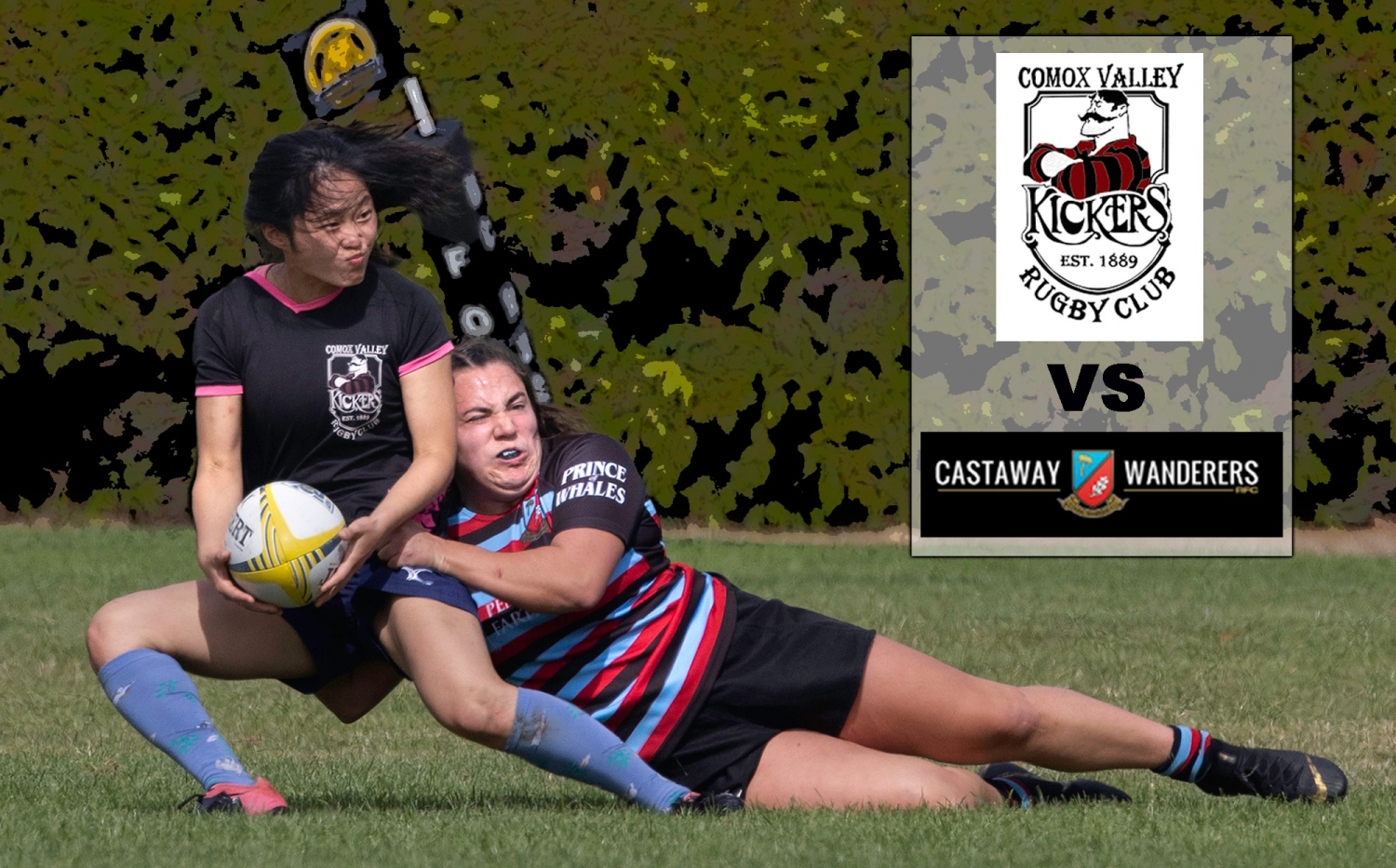 Kickers In The House
Last Saturday, Comox Women brought almost a full team and CW had some 25 ladies dressed for four quarters of teams twelve-aside. The Hosts managed go ahead margins in all four sessions. The Visitors put in a solid effort although appearing somewhat weary in the final stoush!
For the hosts there were four players on debut, one of whom was playing her first ever game of rugby. The team is a mix of novice and experienced players. Captain, Louise Eriksson continues to be an inspiration again this season.
Today's photos come courtesy of John Richardson, not for the first time. Thank you, John. Further match pix can be seen at John's Facebook site.
CW's Men travelled to Port Alberni to take on the Black Sheep and lost narrowly, 30 – 35. The Men are now 0 – 3 to start their season. Westshore visit this weekend, following their one-point loss to James Bay last Saturday. The boys have recognised the need for a W in this one and have scheduled an extra scrummaging session this week. Westshore fielded a strong group on the weekend and no doubt, will offer stiff resilience.
---