YOUR OPPORTUNITY TO MEET TWO OLYMPIC RUGBY MEDALLISTS!
---
---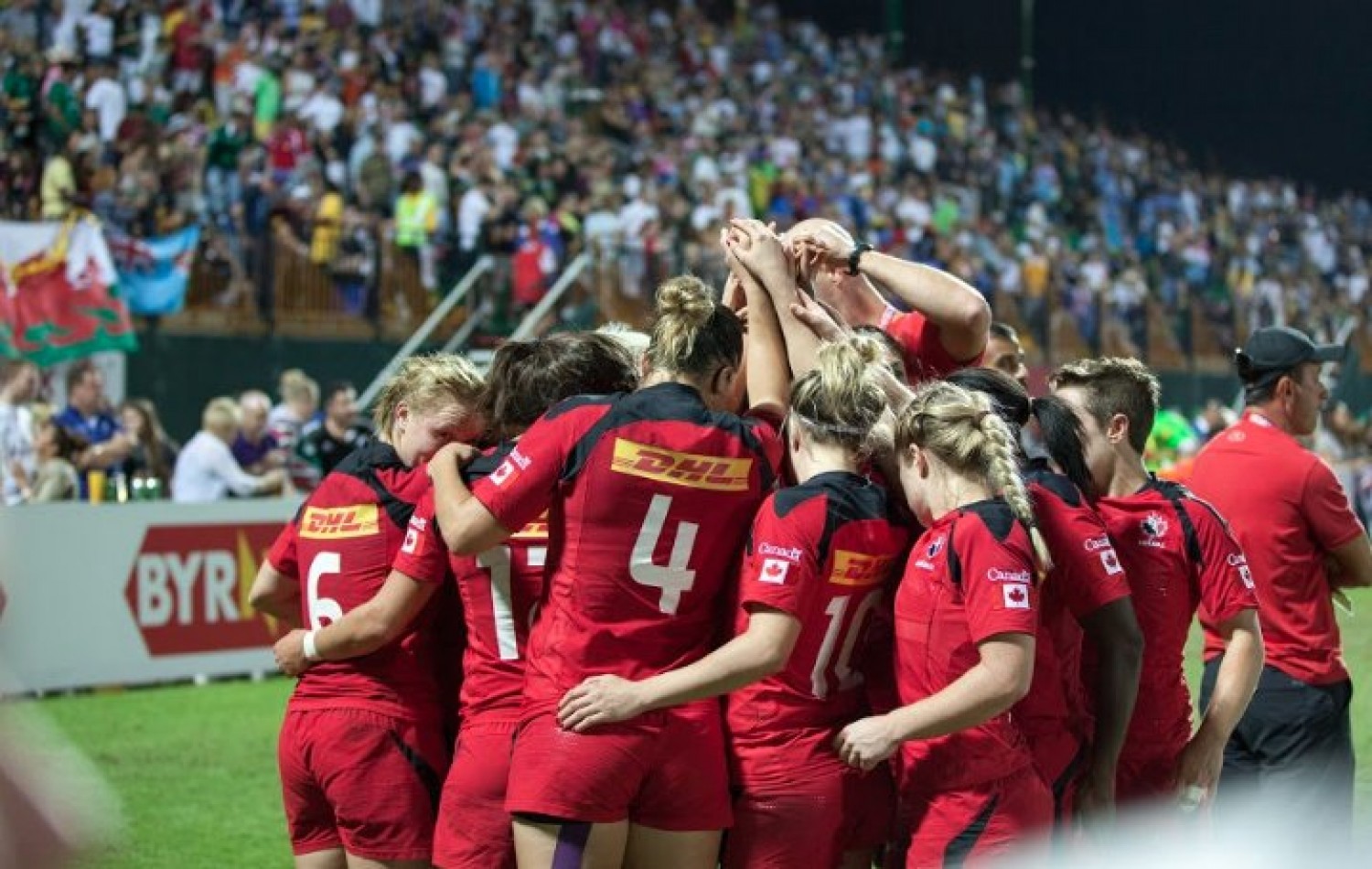 Tomorrow at 10:00 a.m., CW kicks off a Gala Opening to the coming season. Parents can register, try their hand at rugby golf and rummage through available swag while the kids from 5 – 15 can test their rugby skills. There will be an opportunity for pre-minis to run around a most unusual, inflated rugby pitch as well! There will be food and beverages available whilst you watch CW Women (current B.C. Premier Champs), play UVic in an abbreviated game and CW's Senior Men play an exhibition "intersquad" game.
The highlight of the morning will be an opportunity to meet, be photographed with, and get autographs from Canadian medallists, Bianca Farella and Kelly Russell. The ladies will be on site from 11:15. These players will be joining CW's Team Canada Men and Women; Julia Zussman, Brittany Waters, Katie McNally, Nanyak Dala, Andrew Tiedemann, Doug Woolridge Hubert Buydens and Men's Sevens player, Mike Fuailefau. See you at Windsor!







Bits and Pieces around Ceedub.

Age Grade rugby starts this Sunday and we welcome two new coaches – U16 Boys, Brandon Gerhardt and U14 Boys, Neil Roberts. Our age grade programs can always use coaches and we thank these two gents for "stepping up" and giving back.

Brought to notice by one follower, Ed Bryans in the background of Monday's blog photo. Ed left this pitch a number of years ago however he was a stalwart rugby man, for CW, VIRU and B.C. and Canadian rugby. We take time to honor you, Ed – RIP.

Edit – Have heard the Premier Women's schedule has been re-jigged and The Tricolours open at Home against Cowichan on Saturday, 17th. We'll get it sorted out when it is official and you can view all games on our calendar page.

Finally, a reminder of the refereeing clinic on Sunday, hosted by Westshore.


Time: 9:00am - 4:30pm
Location: Westshore Rugby Club
1767 Island Hwy Victoria (Colwood) BC
Cost: $70 + tax
Facilitator: John de Goede
Contact:
johndegoede.ca
Registration Fee: $73.50 ($70+GST)
This site is for payment only. You must complete a pre-registration form for the course please go
to.
*If you have not done so already please ensure you have completed the IRB Laws & Rugby Ready on-line courses and have them email them to the BC Rugby Office (
[email protected]
) or bring them with you on the day. Time to complete these tests vary depending on your background -- please allow several hours to complete.
Part of the course is spent outside so please bring suitable outdoor clothing & footwear. It's a very "hands-on" course, similar to a players training session, so you may be getting dirty and there will be physical contact! Let your facilitator know at the start of the session if you cannot fully participate or have a medical condition he needs to be aware of and please bring a whistle!
---