Yesteryear - Welcome Port
---
---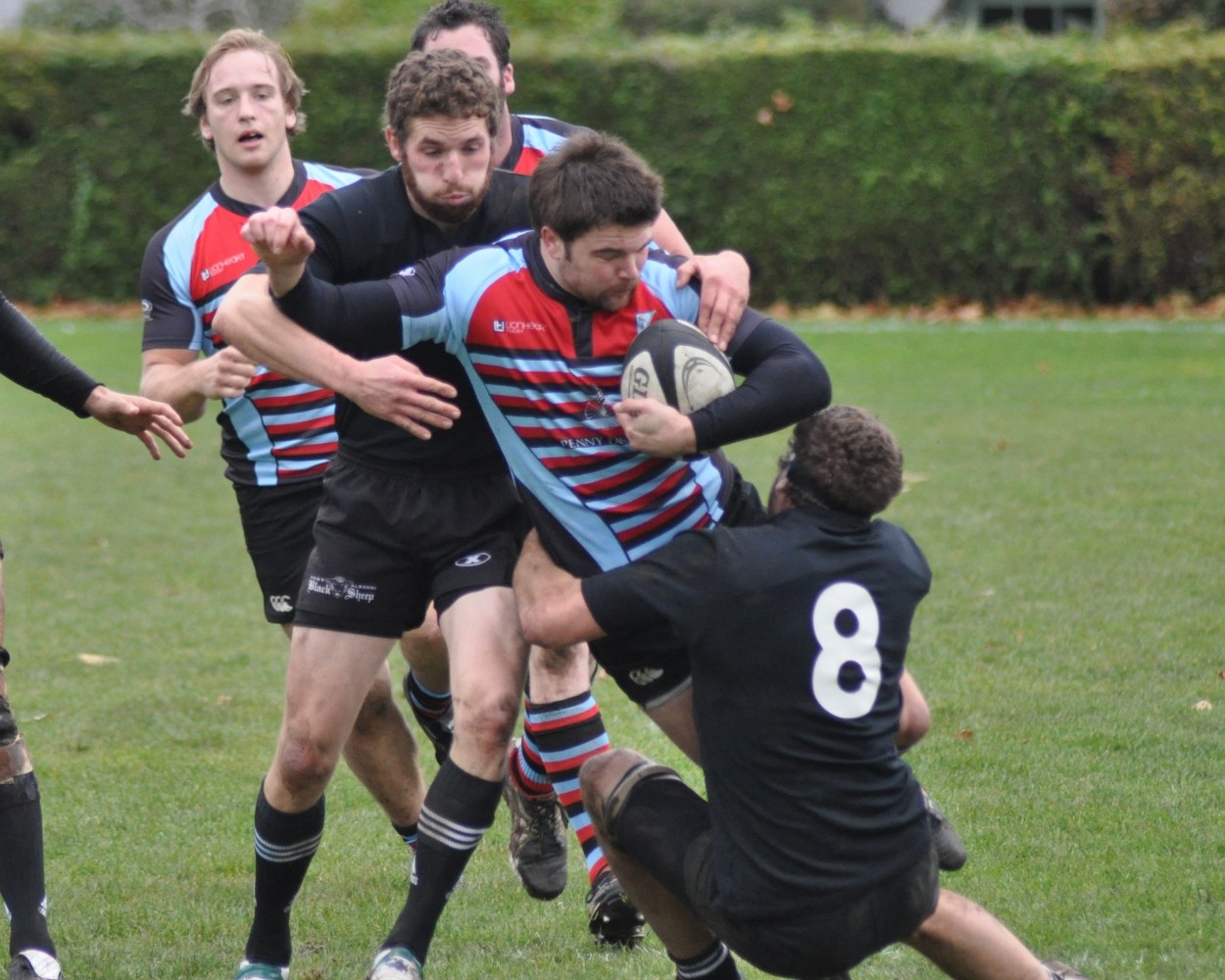 High School pals fail to break black curtain!
Port Alberni Black Sheep return to Windsor tomorrow. Jas brings his boys to The Park to play a CW Reserve's group that really has the bit between their teeth. Alum, Luke Bradley (NSMT's 7's), will enjoy touchng base with former teammates and one suspects, that despite donning Tricolors, Luke will have his heart on the side of the "Black Wall". There is no real form guide going into this one but I suspect the home field might be a slight advantage, along with the fact that the home selection is similar to their last outing, a comprehensive victory over Capilanos. Add to this, the addition of Ilnicki and Makaroff in the back row which will help compensate for a missing, in-form Moar, will make matters a challenge for the visitors. The tight five will look to newcomer, Manning to come up big in replacing Anderson who has been a real factor so far this season. No matter the outcome, the post-game is always a 'ripper', be it at Port or in Victoria. May the best team win.
CW takes this opportunity to congratulate the UBCOB Ravens, winners last weekend of the first ever, Canadian Club Championship. The Ravens have taken a little time to hit their straps in Premier League action but with a few new overseas players, they will put up strong resistance to any club seeking an upset. The 'Old Birds' will be visiting the House of Windsor next week, so spread the word, as our boys will need a strong support base in this one.
Finally today, we bring news of five CW U18 girls who recently attended a development camp - Ella O'Reagan, Brittany Gardiner, Marina Skakum, Chloe Hill-Huse and Maelle Reed, who was unfortunately under injury status. The following report is provided compliments of our Junior Girls Manager, Brian Hill.
"
In total there were probably 45 girls there from all over BC. There we several girls from the Island from other clubs and academies. They divided the 45 girls into two groups Yellow and Blue. Through coincidence all four CW girls ended up in the Blue group.
There was fitness testing in the morning which included a 40 meter sprint, broad jump and the "Bronco". The Bronco saw the four CW girls finishing 1-4 in their respective group. This was quite an impressive achievement as girls felt going into the Bronco the Blue Group was the faster of the two groups, so they felt finishing 1-4 was pretty amazing.
The afternoon was catch pass and contact. All the girls showed well. Marina and Chloe for being two of the younger girls was outstanding! Both girls were very impressed at how hard some of the older girls could hit! There were several girls in 1st year of University there, and they proved to be big and strong. From what I saw all four girls did very well. It was unfortunate Maelle could not participate due to a sprained MCL but she was there with her CW jacket on participating from the edges and cheering the other girls on.
All in all in it seemed like a very good day."
Thank you, Brian and well done, ladies. Go, CW!!
---