Xmas Tree Chipping Schedule over the Holiday Period
---
---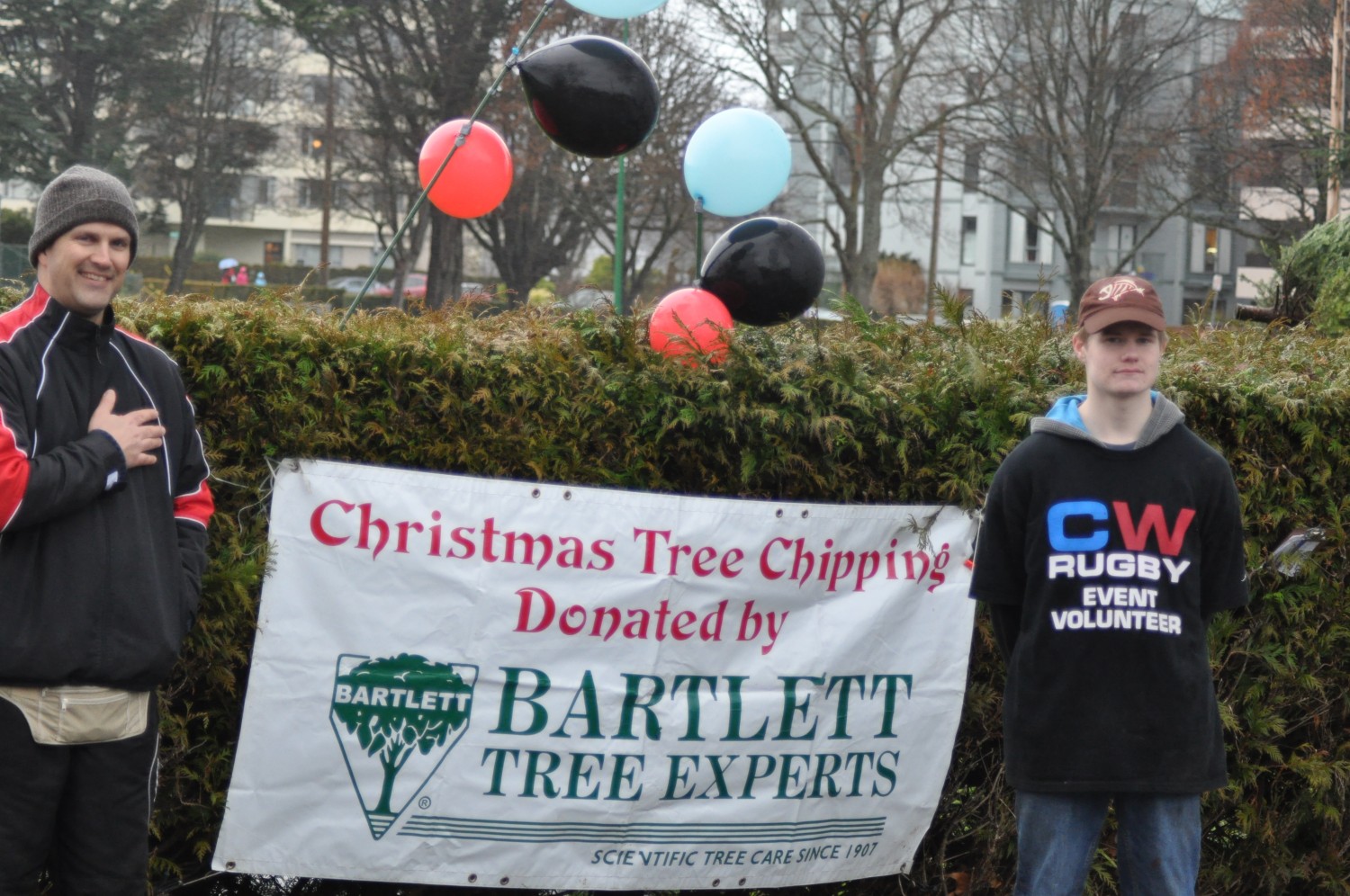 CASTAWAY WANDERERS ANNUAL CHRISTMAS TREE CHIPPING SERVICE
For over fifteen years, the Castaway Wanderers Rugby Football Club has welcomed members of the community seeking a convenient place to dispose of their Christmas trees while also contributing – via donation for the tree chipping service - to the active participation of community youth in mini and junior rugby.

Bartlett Tree Experts are our valued partner in this community service and we thank them for joining us once again to process the trees.
DETAILS:
LOCATION: CURRIE ROAD NEXT TO THE WINDSOR PARK ROSE GARDEN ( Google Map Location )
DAYS & TIMES:
SUNDAY, DECEMBER 27 12 NOON – 4PM
MONDAY, DECEMBER 28 12 NOON – 4PM
FRIDAY, JANUARY 1 12 NOON – 4PM
SATURDAY, JANUARY 2 10AM – 4PM
SUNDAY, JANUARY 3 10AM – 4PM
SATURDAY, JANUARY 9 10AM – 4PM
SUNDAY, JANUARY 10 10AM – 4PM
We look forward to welcoming you, your tree and your contribution over the holidays as you support your local rugby club !
---