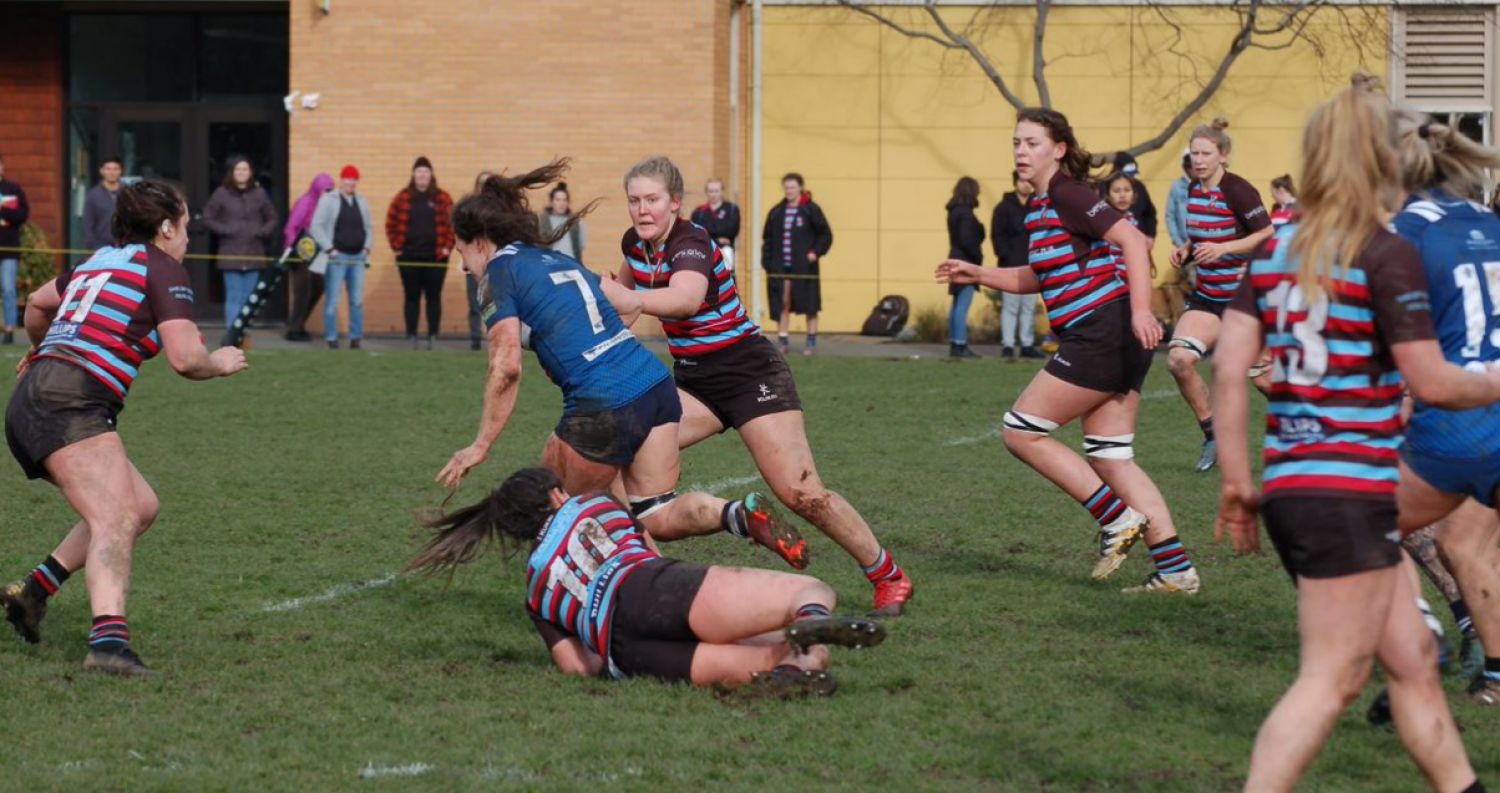 Today, we bring readers this belated report with apologies to reporter, Francesca Fraser for technological hiccups!
The Women's Div.1 team faced a tough opponent this past weekend, losing to Cowichan Rugby Club. Cowichan brought their best (including 3 Nationally capped players), but despite the outcome CW showed true grit and resilience and didn't give up throughout the game. Next week is a bye for most teams, but practice will continue, readying for their next challenge against Abbotsford on February 25th.
The Premier women opened their season at home against a strong Burnaby Lake team. The game started with a speedy breakout from CW's Maddy Aberg, putting Burnaby at sixes and sevens. BLRC fought hard on defense and managed to hold off CW for the first 15 minutes of the game, before an opportunity presented itself with quick off-loads, leading to #10 Julia Schell, scoring the opening try. BLRC responded with a try of their own 10 minutes later. CW took the lead again with a quick ball to Maddy Aberg, scoring across field and touching down in the corner.
The second half saw the intensity of the game ramp up, as each team was eager to push open the gap in this close game. Burnaby responded first, scoring two more tries to take the lead. CW wasn't done, and responded with a great line run that turned into a try from Julia Schell for her brace. Down CW 17-26, this effort produced hope. Unfortunately, it was not to be, and CW stayed on defense throughout the rest of the half, with Burnaby scoring a final try to win the game 33-17. The Premier women will be back on the pitch February 25th to take on Westshore.
(Thanks to Craig Thornber for photos.)
---