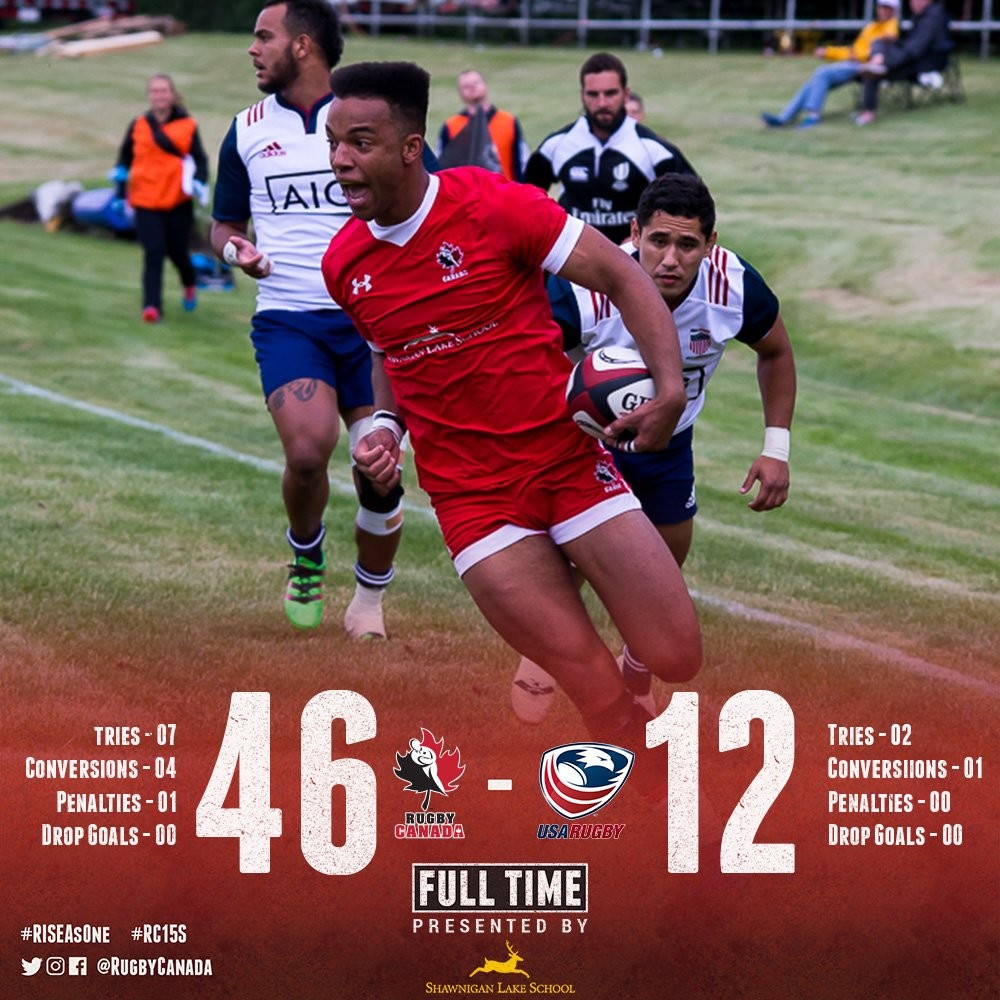 Canada's U20 Men go into game #2 of the Junior World Rugby Qualifier with a 46 – 12 spread against the United Sates on Saturday. CW's, 'The Magician' Ngongo notched one of the seven tallies in the opener last weekend. This match will be the curtain-raiser to the Romanian test. Canada's NSMT lost a dour struggle last weekend in deplorable conditions against Georgia 13 – 0, with "new" backs, Shane O'Leary (#10) and UBC's, Andrew Coe (#15) being shining lights. This writer certainly applauds the later, having had 160 minutes of "looks" at him this past season. Ex-Tricolour, D.J.Sears also acquitted himself well vs the big Georgian pack and battled along with Carpenter, (now all-time Caps leader), Captain Beukeboom and Burnaby's, Luca, off the bench. This should have been a good hit-out for the closer-ranked Romanians. This Saturday's match can be viewed on TSN 2 (#182) @ 2:00 p.m.
Meanwhile in the Antipodes, Canada's Women dropped their game against England, 27 – 20 with CW's Karen Paquin contributing a try. The Women complete their matches in N.Z. when they take on the Aussies this Saturday. This match can be viewed at; www.worldrugby.org on Friday, 5:30 p.m. (PST). This will be the third and final game amongst this quartet of the world's best and we offer cheers from afar. Go, Canada!
Whilst with our Women's programs, John Tait has named his squad for next month's final 7's series when Ghislaine Landry will be looking to top the 800 point mark. We are thrilled that Tricolour, Caroline Crossley has retained her spot. Canada sits tied with Australia in second spot. Canada are in a Pool with Brazil, Russia and England.
p.s. Don't forget televised tests with RSA Vs France; Australia Vs Scotland, where the VIRRS's, Bruce Kuklinski will serve as Citing Official; and the Irish & British Lions Vs Chiefs. Off-season?? Psshaw!
---