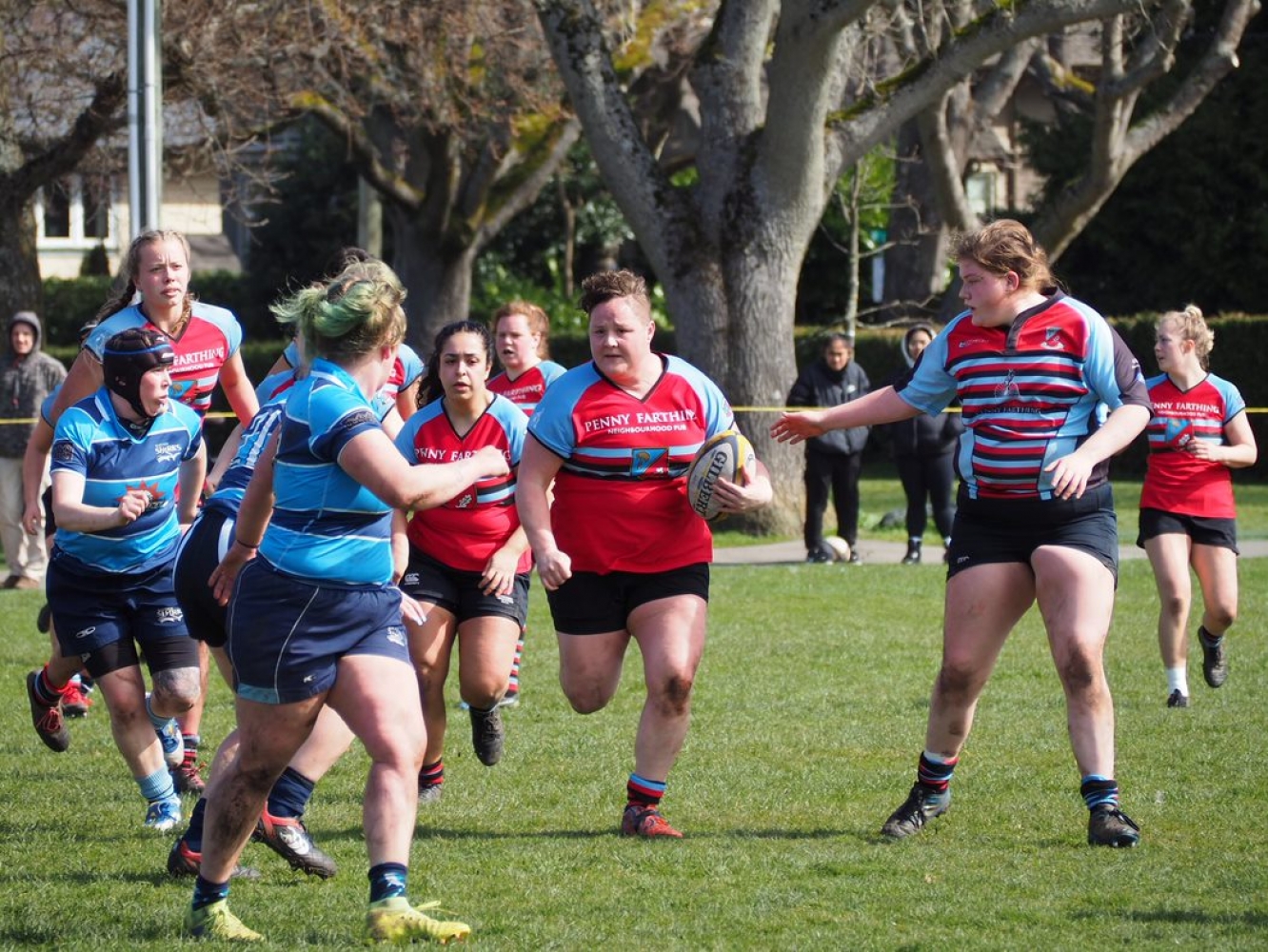 In a another highly anticipated match at home, the Castaway Wanderers Premier Women's rugby team is gearing up to face off against South Surrey's Bayside, at Windsor Park this Saturday at 11am. Fresh off an impressive and electric victory against Westshore last weekend, the team is riding that wave of confidence and looking to continue their winning streak. CW and Bayside have never faced off in official leagues, but with the crossover of the Premier/Div 1 this year, clubs are getting new opportunities to face teams and challenges they've never had before.
Taking that into consideration, the Premier Women are confident in their strengths: cohesive teamwork, speed, and adaptability on the field. Their ability to work together as a unit, both in attack and defense, has grown with each game and they have the knowledge to adapt their game play according to the situation. CW will be sure to keep Bayside on their toes in what will be a thrilling match.
Also this Saturday, the Division 2 women's team is lacing their boots up after a week off, and will shake off the travel legs as they head up the highway to take on the Comox Valley. The Div 2 team, which is a mix of seasoned veterans and enthusiastic rookies, have been gearing up for the quick paced game that Comox will surely bring.
With the support of our strong coaching staff, Caitie McNally, Madee Berry, Louise Eriksson, and special guest coach Sawyer Herron, the Premier and Div 2 teams are eager to show the home and away crowds the confidence, support and unity the women's team has been focusing on all season. Go, you good things! (Frankie Fraser, report.)


CANADA NSWT vs FRANCE
With apologies to readers of errant information given here, that being, Canada due to play Australia. Canada and France will lock horns tomorrow night at 8:00 p.m. (PST), TSN #5. We note three CW players in the starting XV - Captain, Sophie deGoede, Gabby Senft and Julia Schell. Best of luck to all as they face the #3 seed.






Custom kit bag. Personalized item.
Orders end November 7th.
HERE



NEW VIDEO VEO MACHINE



CW Vs WESTSHORE
---