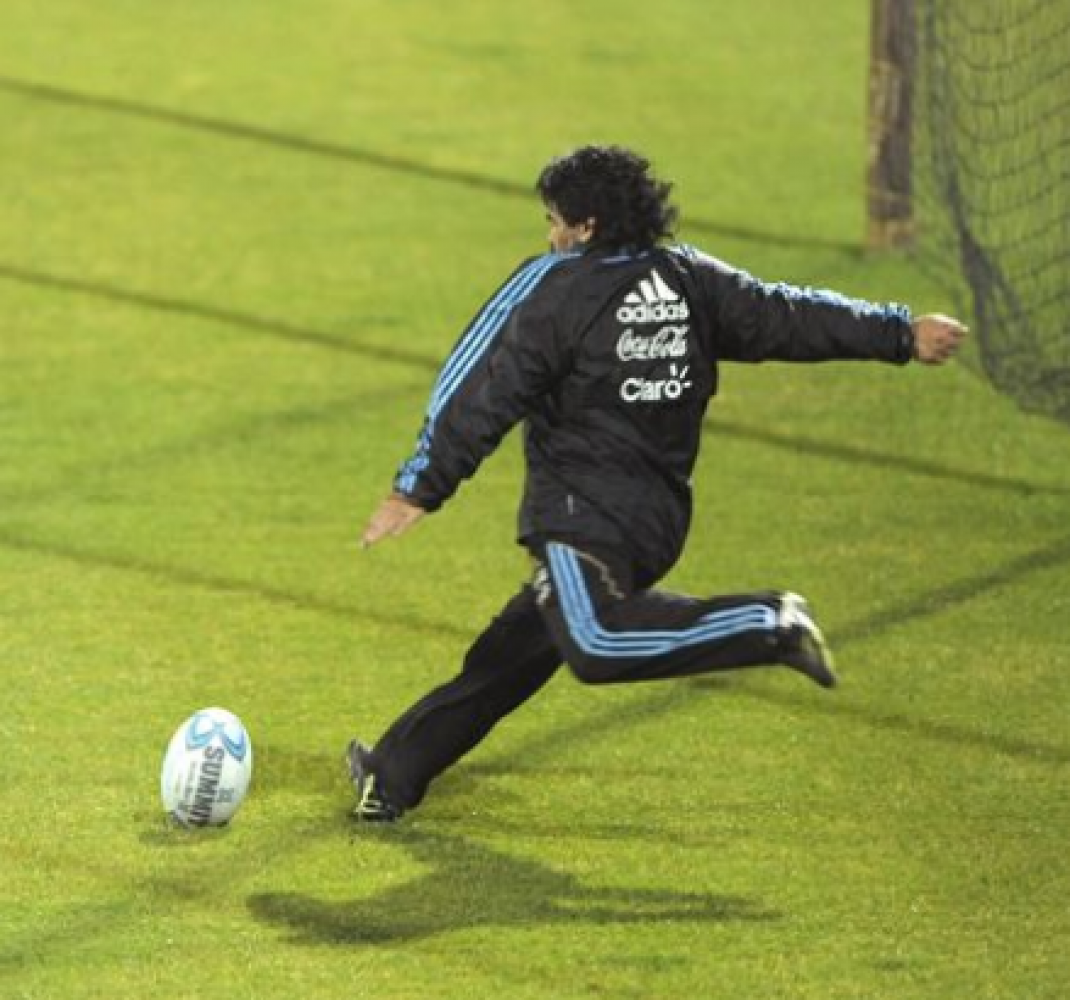 (Photo credit - Sky Sports)
"El Pibe de Oro" - The Golden Kid! Will this be the inspiration for Los Pumas to overcome an eighteen point spread in this weekend's Four Nations match Vs NZ All Blacks? Methinks, not. Argentina,with ten changes will need more than passion and The Hand of God to repeat a W in this one. Record it tonight 12:40 a.m. Ch. #182 but check around as TSN's programming has not been particularly reliable and don't forget to add time.
(Photo - Credit, Sky Sports)
This blogger leaves readers with the following thought for the weekend; A Dedication to the 'Average Player'.
"I've played rugby for eighteen years, never been good, drop passes, die with the ball, kick directly to the opposing fullback, miss tackles and hate practise. I'm divorced (rugby was one of the reasons), have four kids who know the game and a mother who thinks I play soccer. I love to play the game, actually show up for games an hour ahead of time, only to wait for the game to start ten minutes late. I'm not very good, not very dull, just kind of.
Sometimes I feel that the average rugby player (never on a Rep side, wants only home games, three weeks late paying dues, ugly, yet the pride of his mother's heart) is forgotten. Where do we Sunday morning stiffs fit in?"
Have a good weekend and stay safe.
---