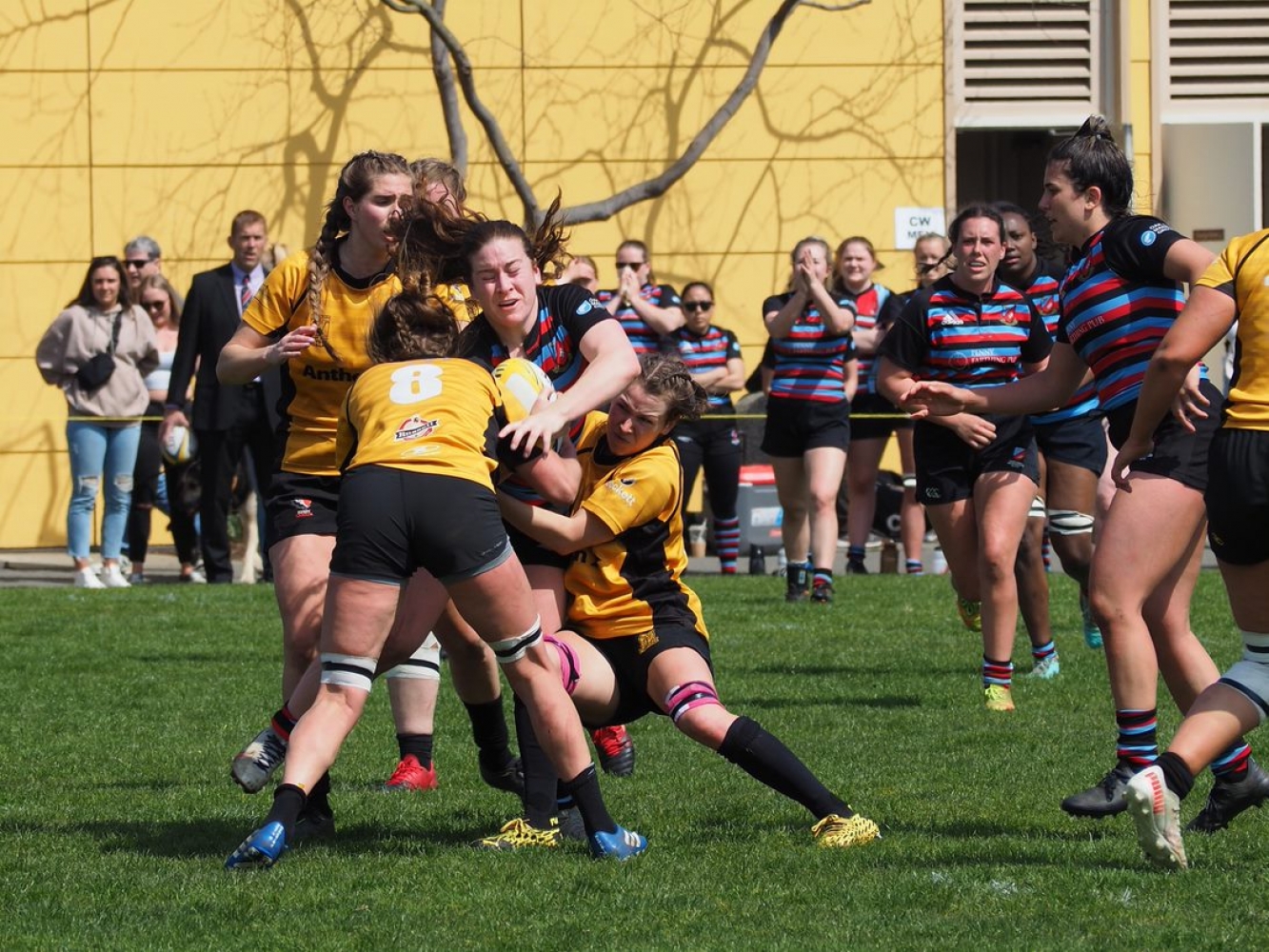 The CW women are back on the road this weekend, with the Premier Women taking on Capilano RFC, and the Div. 1 Women meeting Kamloops RFC halfway, at Abbotsford's Exhibition Park.
For the Div 1 women, this will be their first game against Kamloops. In the current standings, CW sits at 7th place, with Kamloops just above at 6th. With both teams having travel legs to overcome, meeting at a mid-point, the Div 1 women will be eager to carry their energy from last week into Saturday, hoping to shut down critical scoring opportunities from KRC to allow our speedy wingers to fly.
The last time the Premier women faced Capilano was in the semi-finals last year, when CW won 42 - 36. The current league standings show CW in 6th, with an 0-3 record, and Capilano sitting in 4th, at 2-2. CW's line-up looks a little different this weekend with a number of injuries and unavailability's.
It will be critical weekend for league standings, as playoffs start in April and there is only one regular game for both teams. In conclusion, we give a shout out to Julia Schell who has been selected for the NSWT, playing in Spain. Good luck, girl!
Klahanie Park will see plenty of rugby on Saturday when the CW Men also visit the Caps. The Premier Reserves will feature the Hosts in 9th spot with nine points, somewhat unusual for this club and the Visitors in fifth with twenty-two points. Ceedub has been chugging along nicely since the re-start of play and looked very promising against UBC Braves last weekend.

CW Premier Men should be another classic with both these clubs battling for a playoff berth. Currently, CW is the eighth-place team with 17 points and Caps are breathing down their necks at ninth with 15 points. CW has made some starting changes this week, with the FRF being rotated, Schelly moved to #9 on account of an injury at fullback and Pilgrim will slot in as the custodian. Sutherland returns to the centers to partner Nott and this pair should cause Caps fits and finally, James Mitchell on debut, earns a start as a re placement for injured Ng. The pines are deep. All the hard work is starting to pay off. What club could boast the likes of Michael Smith, Gavin Kratz, Denver Fatt, Jack Sponarski and Cam Sandison? But names are nothing. Capilanos are always a tough task at home and the outcome will prove just who should go on to make the playoffs.
---