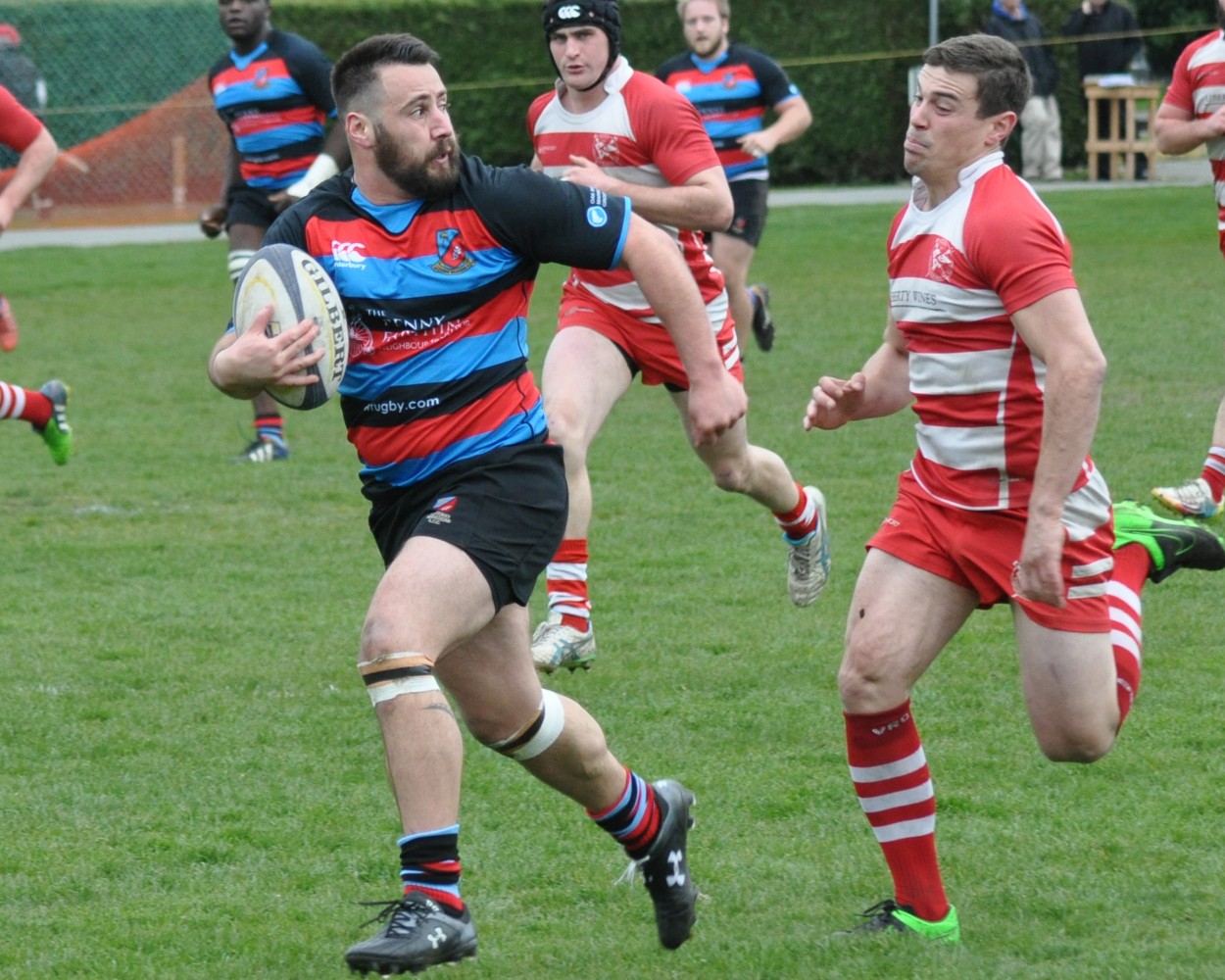 CW sends both men and women on the road on Saturday. The women travel over The Hat to Piggysville, a team they have to catch in the standings as they drive for the semis. The Cowichan, Kelly Russell led women, have a five point lead on The Tricolour going into this one. Last time round, before Christmas it was a 38 – 34 track meet, in favour of CW and it is always nip and tuck between these two with home field having proven a factor last season.
Ceedub Men travel to Stanley Park to match The Rowers. Team selections look strong, with consistent selections and players retaining their places based on performance, something that has been lacking for some time with The Tricolours. The Reserves are a stronger selection than that which travelled to Seattle with the inclusion of Adams (Canada U20) in the FRF, Matt McLean, Kiel Horan and Haydn Evans in the forwards. Gerhardt returns to the backs. This team on paper, has the ability to reverse last year's decision against VRC. Their play should be based around a strong Front Row Fraternity of Adams, Kim and Baird and their backline play has shown flashes of real enterprise. An eye must be kept out for the diabolical VRC Irish halfback combination that caused havoc last year! This is a golden opportunity to put the best foot forward.
The Prems have retained basically, the same selection that nipped the Sarries last outing. Jo Mo has been added to replace Dan Moor. John will relish his long-awaited return. Last time out against The Rowers he had a field day of assists and added a tally. Perhaps, short of a trot, he may not be the same force – we'll see. In the forwards we notice Big Nate gets a start as the pack is reshuffled due to an absence of Yak. This pundit would suggest that the boys will not be relying on divine intervention in this one, as lightning rarely strikes twice and their fate will be in their hands, perhaps a little more than what was the case in Seattle.
Sevens Status Seared
News came to Rugby Canada from the Own the Podium Olympic program during the week that the NSMT's Sevens program had found the chopping block and funds amounting to $850,000 would not be renewed! This is a great pity after issues regarding some measure of player remuneration seem to have been settled and now the ramifications of this announcement seem to be nothing short of drastic.
As stated by Neill Davidson (rugby writer for The Canadian Press); "New coach, Damien McGrath backs his starting seven players against anyone but he says the program is suffering from lack of depth. Losing the funding money won't help his talent search. Rugby Sevens can be a capricious sport, where one poor showing at a tournament can mean the difference between contesting for the championship or being shunted to consolation play. For example, Canada won five of six games at last year's inaugural tournament in Vancouver and finished ninth. The only blemish was a day #1 loss to Wales on a try scored with no time remaining on the clock! Rugby Canada CEO, Allen Vansen says the men's sevens squad will continue to compete on the world stage and adds; "Quite frankly, we did expect there to be a decrease in funding through the OTP program. We didn't expect it to be a decrease to zero funding. That's where we are obviously very disappointed."
Finally, Canada NSMT takes on the U.S. at Swanguard at 8:00 p.m., Saturday. A selection has not been announced as yet. Go, Canada!
LATE-BREAKING
CW's Raymondo will be Captain Canada against the U.S. Eagles on Saturday. 'onya, Rayzor! The selection looks to be as strong as available and we like Philly Mack gettng the starting nod at #9. From Rugby Canada;
Canada's senior men's head coach Mark Anscombe has made five changes ahead of Saturday's Americas Rugby Championship clash against the USA. Rob Brouwer, Ray Barkwill, Reegan O'Gorman, Phil Mack and Robbie Povey all come into the starting XV. It will mark O'Gorman and Povey's first test starts for Canada. "The boys have worked hard this week so we'll go in with some confidence to back ourselves to do what we need to do," Anscombe said. "They have a more experience squad than we have and they've had a couple of good wins."Brouwer and Barkwill, who will captain Canada, replace Djustice Sears-Duru and Benoit Piffero in the front row and will be joined by Matt Tierney. Conor Keys makes his third straight ARC start and will be joined by O'Gorman at lock. Lucas Rumball, Ollie Nott and Burnaby native Admir Cejvanovic form the backrow. Mack replaces Gordon McRorie at scrum-half with Povey taking over at fly-half in place of Gradyn Bowd. Taylor Paris and Dan Moor man the wings with Nick Blevins and Guiseppe du Toit in the centres. Vancouver's Brock Staller starts at fullback. "It's always a special game and there's a lot of new guys in the squad who have never played against the States," Paris said. "They understand the rivalry but it's different when you actually get a crack at them. As long as we get the win it doesn't matter what else happens."
---