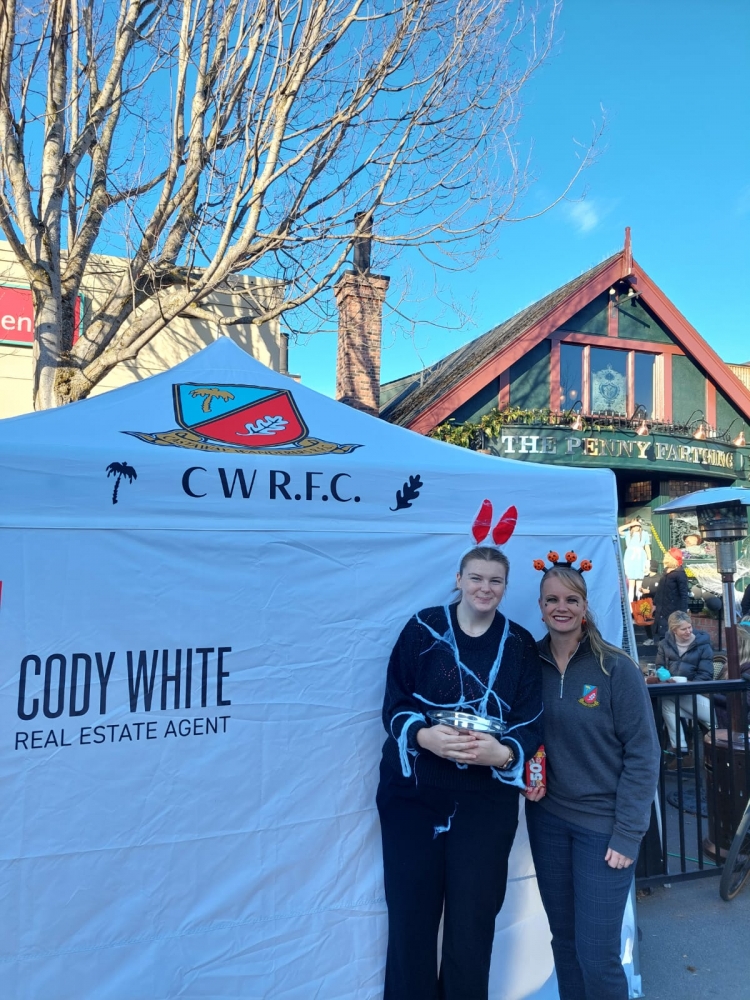 CW CONNECTS WITH COMMUNITY
One of yesterday's Hallowe'en Highlights took place in the Oak Bay village when the Ave was shut down, Police and Fire took over with a Funday and all businesses handed out treats to the kids in the hood. CW took the opportunity to link with our Platinum sponsor, the Penny Farthing and get in on the act. By all accounts, this well received by kids and parents. 'onya, Rowan Benning & Josie Push, seen here with the candy bowl. Also, a shout out to Cody White, sponsor of two of the four new tents purchased for the club. The tents have already proven to be invaluable and will be even more so as the winter weather creeps in.
Whilst with the matter of sponsors, Riley Ilnicki and Chris Spicer report matters are currently current with the season's sponsors. This is not to assume there is not room for more! This link provides the current link of all business resources connected with our club, their various trades and professional services. When in doubt click HERE
Further to this group of businesses, we have those who contribute a more significant way, and the club relies on their subsidy to ensure our programs work in an optimum fashion. Take a look at this group; https://cwrugby.com/sponsors
Just a couple of examples that have been completed with the help of sponsors contributions so far this season are;
** the purchase of a new AI camera that will allow unmanned video of our games (junior to senior) for coaches and for junior players to offer to university coaches as portion of their playing portfolio
** increased adoption of a management system, Team Snap to move towards autonomy with the registration process and purchase of club gear
** support for the annual attendance at the Kamloops Sevens for age grade boys and girls. The club takes a bus to this event, which is also subsidized by travelling parents.
Your contributions are STELLAR, and we thank you all.
---