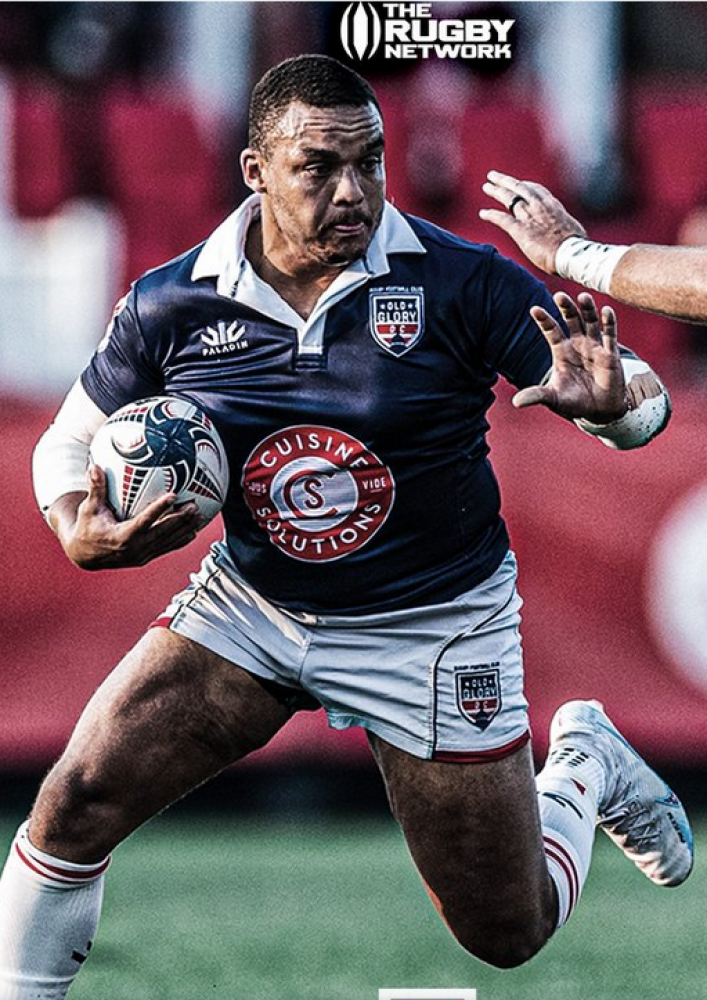 Bound for the Final, Old Glory's Doug Fraser, flat to the boards!
(Credit - Rugby Network)



MLR Playoffs last weekend saw three CW Alum start for Washington Old Glory in their upset win over last year's Champs, New York Ironworkers, 37 – 33. Pictured is former CW Captain, Doug 'Fresh' Fraser. Doug was developed by Cowichan RFC, his talents expanded by Doug Tate at UVic, and he had a Canada stint whilst at the CW Finishing School, prior to several pro contracts. Old Glory led 19 - 16 at the half and opened a nice lead before New York made it "respectable" with a try at the bell. Former CW and Velox player, Kyle Baillie added a tally for the winners and starting at #10 was Grady Bowd. Tricolour fans will watch Saturday's Final against the New England Freejacks, with interest. Go the Glory!
Baillie snagged by a desperate Burnaby Laker! (2010) (Credit, late Ron Willems)
---