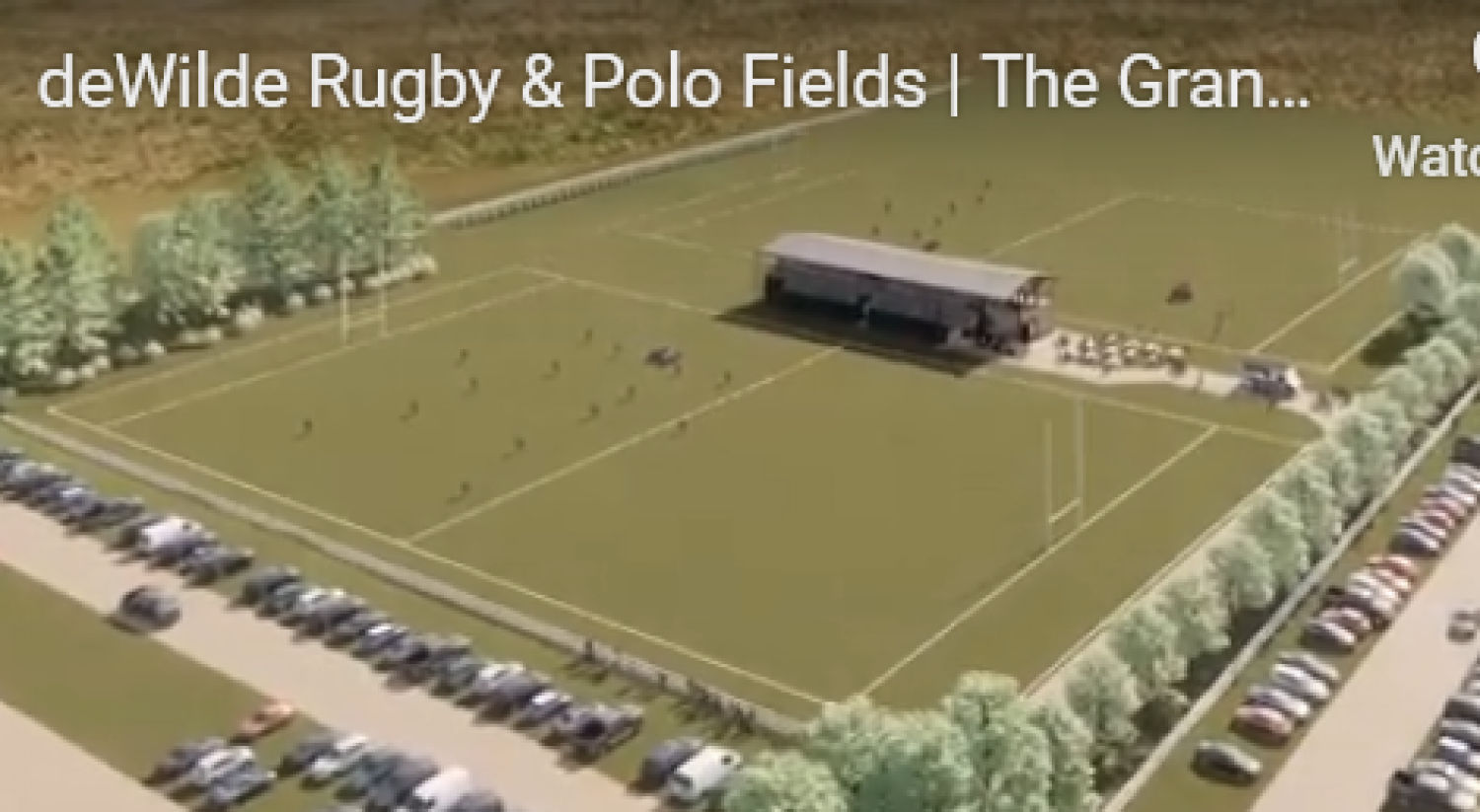 To Be Envious Of
It has always been an interesting issue to discuss, that being Seattle RFC's inclusion in the BC Premier league! Coming up is the Annual Can Am 7's Tournament on July 8th. This year's host is Chuckanut Bay RFC on their amazing facility – the 17.5 acre, deWilde Fields, the envy of every rugby club. This will be a first for the Chuckanut club, driven by a man, well-known in BC Rugby circles and in fact, instated in the BC Rugby Hall of Fame, Paul Horne. Paul was a long-time coach of the Semiahmoo HS teams (some 23 years), and he had a long list of winning results with BC and National Youth teams. de Wilde is the result of a three-year phased project and is a real credit to the club.
Another such project that comes to mind and that is the Shangri La Fields of the Alaskan Mountain Rugby.
Such ventures do not come about without dreams, plans and hard work.


So, why the reference to Seattle and the BC Premier League?

This writer remembers the time in the 70's and 80's when rugby in Washington State and Oregon, in fact the whole west coast in general, was alive and well and of a competitive, high standard. Seattle's inclusion with BC teams seemingly was to provide them with a higher standard of competition – all well and good, however, this has always brought to my mind, why should we provide a vehicle to improve standards of our National rivals? Further, why should this enablement be at rather high cost for our own clubs? This became an issue once again this past season, with cancelled games, teams at less than full strength and in fact, the Seattle club being ineligible for playoffs. Along with the high cost of travel and accommodation, particularly for Island clubs, arriving at a level of redundancy for Seattle's inclusion. The time has come for Seattle RFC with their many local clubs (Spokane Razorbacks, Tacoma Nomads, Valley Kangaroos, Emerald City, Eastside Axemen, Budd Bay Buffaloes, etc.), to go it alone.

(Points of view expressed are solely those of the blogger, and best wishes to Paul and Chuckanut RFC.)
A foggy day in Halifax Town! The BC Bears, defending Coast-to-Coast Cup holders played as if in a fog on the weekend, losing heavily to the Atlantic Selects. The were many "new" names on the team, so hopefully this exposure to some up and comers will pay dividends down the road. The Bears have a shot at redemption this afternoon when they play the Toronto Arrows Academy, a match that can be viewed at 3:00p.m., (PST) at;
https://www.therugbynetwork.com/


Hats Off To….
Congratulations to Canadian NSWT U20's players, Jesse Knaggs and Marina Skakun, Tricolour Mini and Age Grade Factory products. The women have been selected to a team that will play three curtain-raisers to the Senior Women's Pacific Four games in Ontario. The U20's will play University of Ottawa, USA U20 and Wales U20. Jesse follows in her dad's footsteps and joins the de Goede's as a father/daughter International player, 'onya, Jesse!
A solid handful of CW products have been selected to the National Men's U18 team travelling to the Netherlands to face the host country, USA, and Belgium. Last year's version finished in third place with a sole win over Belgium. We congratulate Carter Haddow, Noah Kynaston, Spencer Cotie, Ty Driscoll, and Josh McIndoe and wish them the best of luck as they represent their club and country. The lads are a credit to their respective school and club coaches, their parents, and their own hard work.
Two final Cap-Raisers
……….to The Don, AGAIN, and his band of Islanders – a band of merry men who conquered Powell River, on the road as a season "bring down the curtain", by a score of 48 – 35, yonks ago. To our CW Women, paying off a debt that was a winning bid in our Fun(d)raiser Auction. The ladies led by their Manager, the indomitable, Chris Shepherd, recently completed some sterling yard work for the lucky bidder, 'onyas, all. Go Ceedub!
---