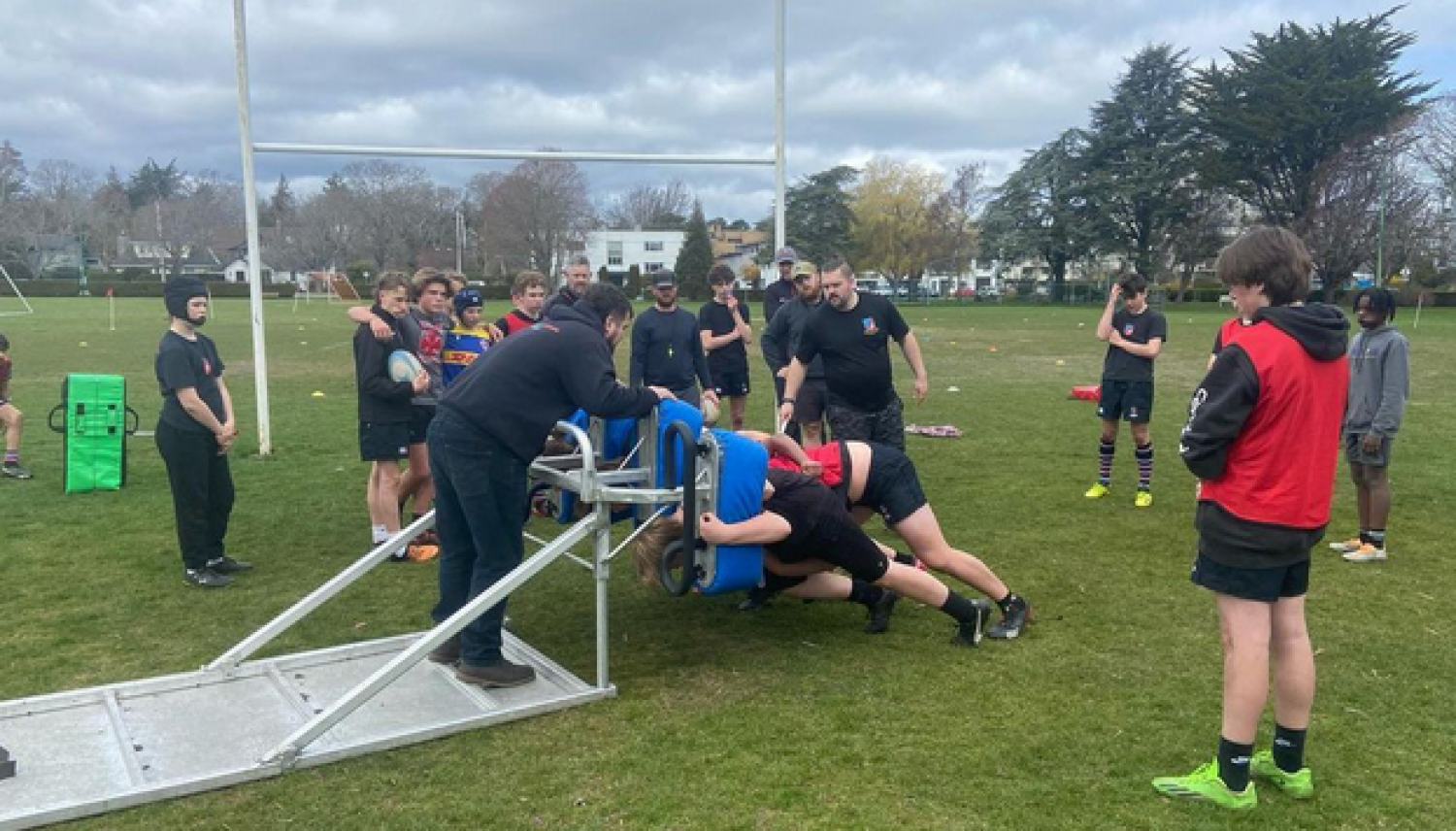 JUNIOR BOYS PREPARE FOR INTERNATIONAL ENCOUNTER
Tomorrow afternoon, CW U14 & U15 Boys will play against Kenilworth School from England. First kickoff will be 3:30 for the U14 squad followed by the U15 game. Kenilworth is bringing a total of 48 players. They have just come off wins against St George's (Vancouver), last week. Our junior boys will finally be tested.Unfortunately, we will be down our two starting props. David Hill, Alistair Howes, Matt Yerrell, Brandon Gerhardt and Cam Smith have all turned up the intensity of the practices, getting the boys ready for their first international friendly. Come on down to the Park to support the lads in this exciting encounter.
TRY! TRY!


UNDER 18's AT NATIONAL CAMP
CW is proud to announce and congratulate the following lads who have been selected to try out for the National U18 Boys Team. The camp has been held in Abbotsford this week. Hats off to;Ty Driscoll, Noah Kynaston, Spencer Cotie, Carter Haddow, Josh McIndoe, and Danny Gordon.

GILBERT AWARD WINNER - BYRON McALLISTER

Bryon McAllister is the Director of Junior Boys at Castaway Wanderers Rugby Club and has been on the executive for three years now. He's seen their registration numbers grow over the past few years. His home club was one of a few clubs still offering rugby training during Covid, following stringent guidelines. Bryon now is also the chair of Junior Tide Rugby. Tide is the representative team on South Vancouver Island that participates in the annual PRC tournament in Vancouver. From this team they've had many players selected to play for their Province and some for Canada selection camps. This past summer Bryon took on one of the manager positions for the Western Canadian U16 Champions, BC Bears. He found it to be a great learning experience and opportunity to be exposed to provincial level programs. He is also involved in Middle School Glanford and High School Claremont, rugby programs. Being a point of contact to handle any organizational duties so the coaches can focus on coaching, is Byron's mantra. 'onya, Byron

---