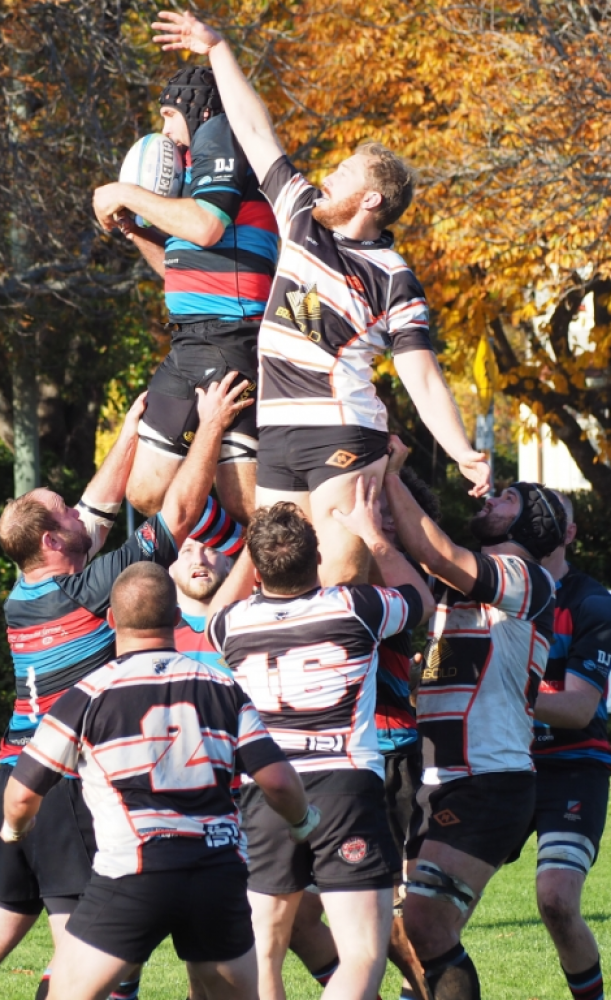 A Dose of Deja Vu?
Almost three years to the day…
Will see CW Premier Men face another 0 – 4 situation! It was on this day in 2019 that Lomas visited Windsor and left, tail between legs, after a 40 – 15 bagel busting win by the Home team. This week will see the men try to emulate this feat, only the venue will be Connaught Park, Vancouver. Can history repeat itself?
VALE - RICHARD (DICK) HALES
Sadly, Dick was bowled out for 89 on October 8th, 2022. He was born in Regina, in 1933 and came to Victoria as a young lad attending Malvern House School and graduating from Oak Bay High School in 1951.
He pursued various interests for the next fifteen years - working in the forest industry in Northern BC, running a bookstore in Victoria, being a partner in Pacific Swim School and as a realtor with Ker and Stephenson. For the next thirty years he worked as a property assessor for The City of Victoria and the Assessment Authority of BC.
Dick was a gifted sportsman, excelling as a middle-distance runner, as a wing on the rugby field for the Oak Bay Wanderers RFC – and once scoring four tries in a match for the Victoria Crimson Tide against Vancouver, and as a cricketer for Albion CC and Castaways CC.
After his rugby playing days were over, he became a well respected rugby referee and he took up golf, becoming a long-time member of the Victoria Golf Club. He was a founding member of the Castaways Sports Club 57 years ago and remained an ardent supporter.
He was one of Oak Bay's true characters and loved living in his cottage in South Oak Bay for fifty years, where his eccentricities shone through, especially when hosting his legendary Christmas meat pie parties with his sister Betty, or his summer garden parties for over thirty years. He was an avid reader and even obtained a degree in History from UBC when he was in his 70's, only fifty years later than planned.
Dick will be fondly remembered by his family and friends. A special thank-you to his friend Lars Junker and the staff at Hart House Care Home for their care and compassion in Dick's final years.
A celebration of Dick's life will be held at the Discovery Sports Club at 714 Discovery St on November 18th from 4pm.

Oh, it's a grand old team to play for…….
CW YOUTH
Last weekend, CW U18 Boys defeated Westshore by a score of 26 -17. The lads gave the club one victory over their cross-town rivals for the weekend. 'onyas.
Meanwhile, the U18 Girls joined the Senior Women to cheer on the Canadian Women in their win over the U.S.A. at the World Cup.
---