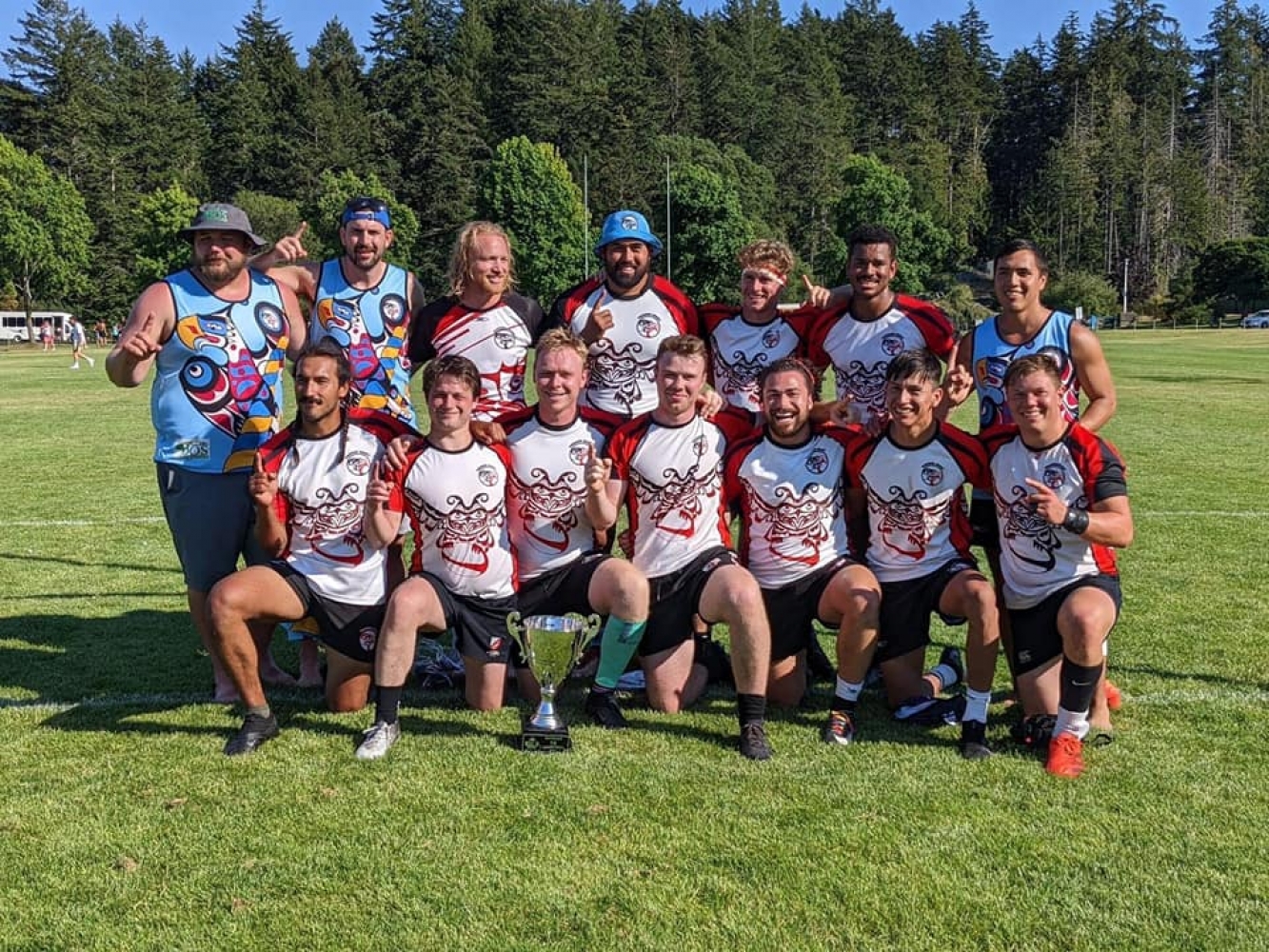 BELATED CELEBRATIONS
It was brought to our attention by a 'regular' that the recent Westshore Sevens Senior Men's Division was won by the Thunder, a team consisting of indigenous heritage guys and liberally sprinkled with CW present and alum. Thunder d. hosts,Westshore RFC in the final. Dustin Dobravsky (now coaching at UVic); Kapi Vaitaki (leading a busy professional life teaching, however, finding time this season to work with CW U16 - 18 girls); Sawyer Herron ( has become a dyed-in-the-wool CW cornerstone); and Schelly, aka The Director/Bringer of Chaos Schellenberger (what else can be said?) Schelly is widely known and respected for his abilities. Congratulations and good onyas.

ALSO TODAY........
CLUB GEAR
Available on-line once again, with thanks to Byron Macallister. ORDER HERE
VOLUNTEER APPEAL
Peter Kilshaw is appealing for gate-keepers, as members of our previous flock are succumbing to frailities. Gate donations are a significant club income each season and with an ever decreasing number of "home" games, it is essential to maximise this source. If you are interested, there are only five "home" games this fall, you can contact Peter HERE

GO, CW!

---