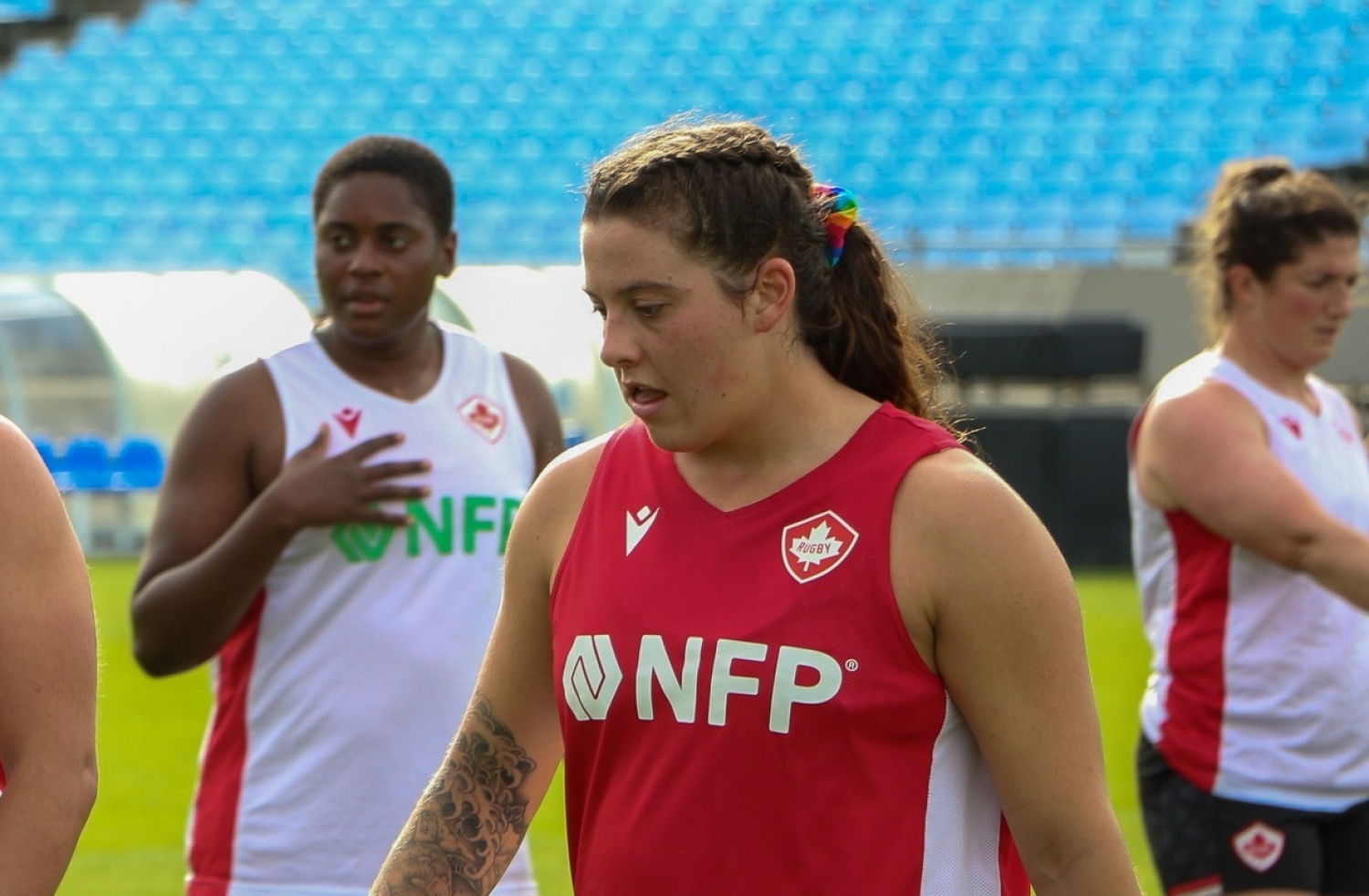 With the recent celebration of National Indigenous Peoples Day, Rugby Canada ran this great oped about "CW's", Gabby Senft. Gabby started in an "all CW" backrow of DeGoede, Buisa and Senft in the recent victory by our NSWT XV's over Australia. Gabby has hung her hat with Ceedub whenever availbale between duty with Nats U20, Seniors and University rugby. She was a member of the CW BC Champs of 2016 - six years back. Credit today's post to RC with thanks. (CWRFC).
This spotlight is particularly pertinent as today we celebrate National Indigenous Peoples Day and the player has newly-found, proud Indigenous roots.
Full Name: Gabrielle Senft
Hometown: Regina, SK
Club: Castaway Wanderers RFC
Position: Back row
Caps: 10
Debut: 2018 vs England
Originally from Regina, Saskatchewan, Gabrielle Senft has already lived in four countries – Canada, England, Australia and Costa Rica - at just 25-years-old (she celebrated her birthday this last Monday, June 13).
Having played rugby at the provincial U18 level before going onto represent BC's Senior Women's team, she was also a standout performer for Rugby Canada's Age Grade teams, winning CIS Rookie of the Year in 2015. All that having only picked up the sport aged 15.
Prior to travelling to New Zealand for the Pacific Four Series – where she made her first start of the tournament against Australia – Senft was playing in England for the Exeter Chiefs and was part of a side which lifted the inaugural Allianz Cup and finished as runners-up in the Allianz Premier 15s.
Senft has also spent time playing for the Queensland Reds in Australia and had a spell playing rugby league. The flanker recalls her fondest moment in rugby as winning the Darwin Hottest 7s event in Australia in 2019. She made her National Senior 15s debut in 2018 as Canada's Women's team fell 27-19 against England.
Senft has recently found out that she has Indigenous roots. In her own words: "My great grandmother only told her children of her Métis heritage when she was in her later years. My mom and her cousins are now starting to explore and learn about our family's history.
"My great, great grandma, Justine Cardinal, was born in St. Laurent and baptized by Louis Riel. Her parents were from the Red River Settlement, now Winnipeg - the birthplace of the Métis Nation and the heart of the Métis Nation Homeland. The Red River Métis is Canada's Negotiating Partner in Confederation and the Founder of Manitoba."
Senft studied Environmental Studies and Visual Arts at university and holds her master scuba diving certificate.
As the Rugby World Cup edges closer, she's aiming to confirm her spot in Head Coach Kevin Rouet's travelling roster for the tournament.
BEST OF LUCK, GABBY SENFT.
---