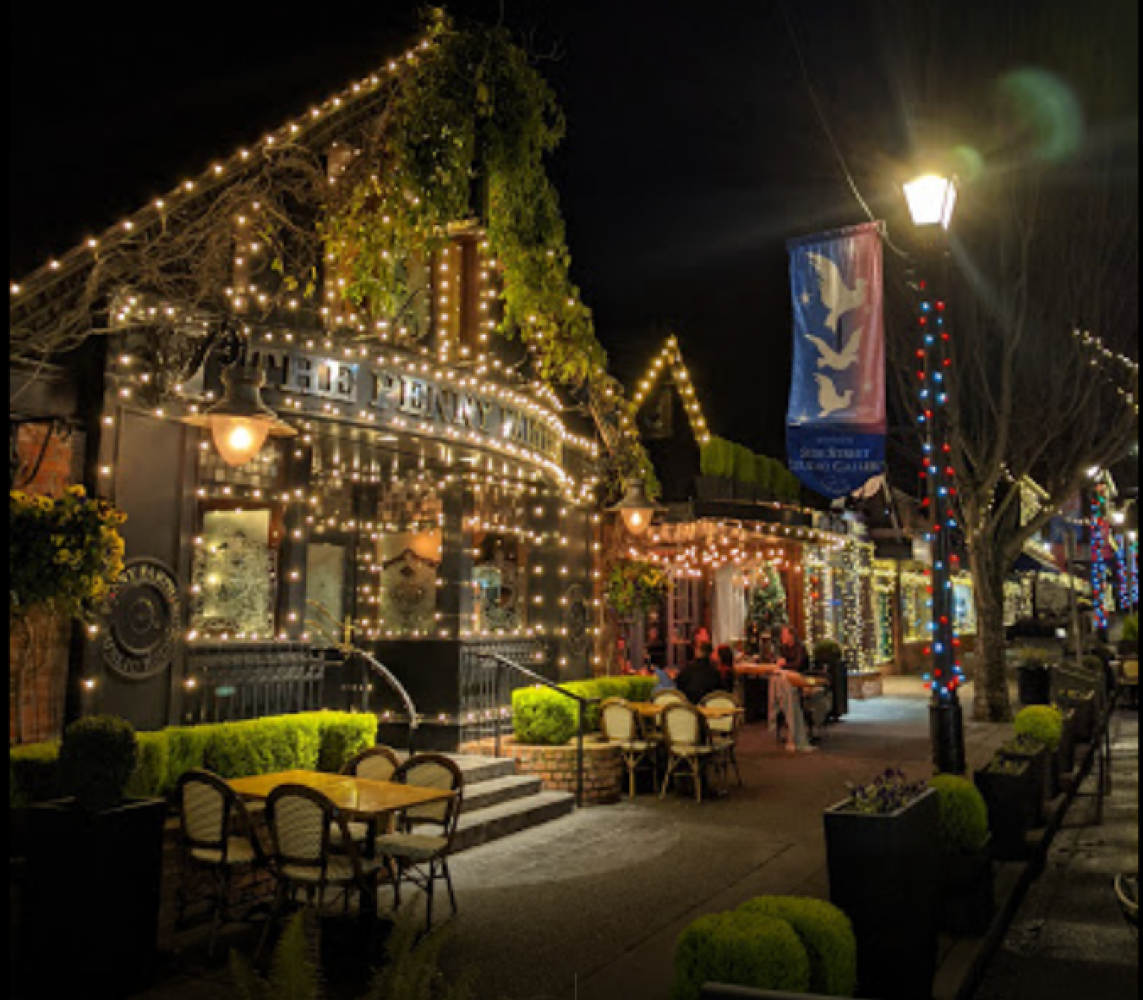 (Platinum Sponsor - Victoria Pub Co., Penny Farthing Pub)
SEASON'S GREETINGS
A Message from The President.
(The Hill-Huse family.)
Dear CW Community,
As 2021 draws to a close I want to take the opportunity to reflect on a year that started with serious uncertainty but ended with great success! The year was challenging in many ways but due to the effort and commitment of our coaches, managers, players, board members, volunteers, and supporters we were rewarded with full rosters and Island Champions.
It was a rocky start to 2021 with all rugby activities stopped due to Covid 19. Creative solutions to the many barriers saw the introduction of simplified rugby taking place in late February. I can confirm it was no easy task managing the Covid Restrictions imposed through the BC Public Health Office, BC Rugby Union and Rugby Canada, and looking forward, it is clear we are not "out the Covid-19 woods" yet, but we will continue our efforts to keep our teams safely on the fields. The larger CW community owes a big
Thank You
to our rugby operations Director's, Byron McAllister (Jr Boys), Dave Hill (Minis), Olly Winser (Jr Girls) and our Director of Rugby, Ken Goodland (and Scott Manning) along with the coaches and managers of the various programs, for being so diligent in getting players back out on the fields as soon as possible when the restrictions gradually lifted. While other club's fields sat empty, Windsor Park soon became full of Rugby Life!
2021 saw a new Board of Directors voted in, which included a new President. For those who do not know me, I have a competitive sports background, both in Ice Hockey and Sailboat Racing. My passion for CW Rugby stems from my daughter's involvement when she started as an U14 player. As her rugby experience expanded so did my involvement with the club. I now find myself in a position I would not have thought possible a few years ago, but I am certainly proud to be the President of this club and to be working along side all of CW's passionate hard-working individuals.
New for 2021 was the introduction of our club's
SAFESPORT
initiative and Responsible Coaching Movement, which was organized and created by Olly Winser and Dave Hill. CW is an inclusive club and will remain a safe place for anyone who chooses to participate. I encourage you to learn more by reviewing our SAFE SPORT page on our
website

.

No different from most clubs, CW Rugby relies on our sponsors and donors to keep our programs running. Without question there was uncertainty with regards to what our sponsors and donors would be able to commit to during the height of the Covid shut down. I am happy to report nearly all our sponsors came back and have continued their sponsorship. For that, we cannot thank our sponsors enough! Please, ensure you reference the Sponsors Business Directory when looking for services for you and your family or business.
(Victoria Pub Co., - The Bard & The Banker Pub)

As the sun sets on 2021, I am pleased to report there are over 120 Mini players gathering on Sunday mornings at Windsor Park. Nearly 80 Jr Boys, including a U15 team, which went undefeated and a U17 team, which earned a silver medal in the Island Finals, played in the Fall. A strong Jr Girls program was rewarded for their efforts by winning gold in the U16 and U19 age grade Island Finals. Not to be out done, our three Senior teams had excellent results as well. The Premier Men's and Women's teams both won gold and the Div 1 men earned the silver in their respective Island Finals. Fantastic accomplishments at the best of times, but truly incredible when you consider where we started and it speaks volumes to the depth and experience of our players and coaching staff.

In closing, I want to say thank you to the entire CW Community for your support of our club and passion for CW Rugby. I hope that when you're celebrating the holidays with friends and family that you look back on the year with an extreme sense of accomplishment. We have a lot to be proud of both on and off the field.

On behalf of the entire Board of Directors, I wish you and your families all a very happy holiday season.

Sincerely,

Brian Huse

President CW RFC
---