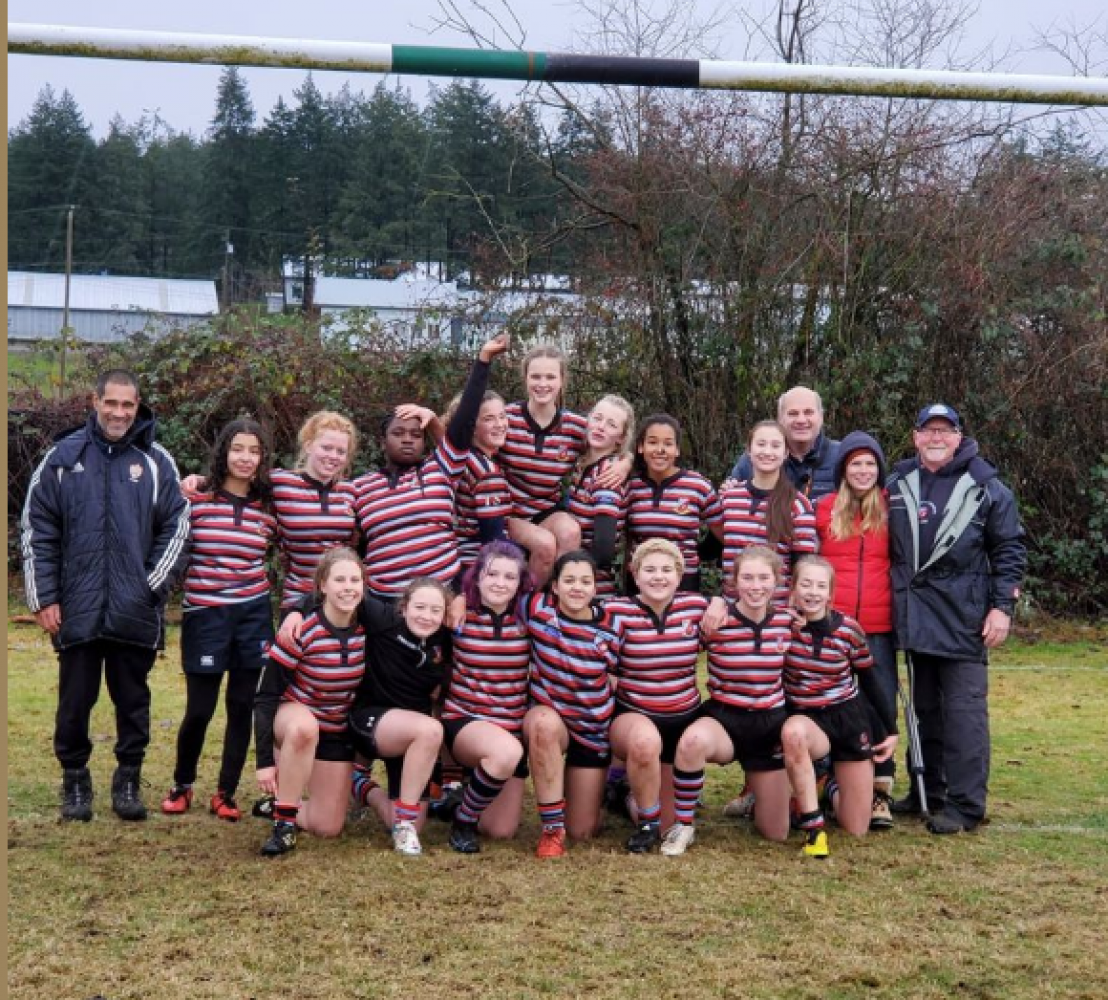 The U16 Girls defeated Comox Valley in their Final on Sunday. This was a very strong team, and the outcome was a little one-sided. Nevertheless, well done, Comox. CW concluded a very good season, capably coached, and managed by Shane Muldrew, Koji Zolbrod and Jeff Hayes.

The U19 Girls Final was a much closer affair. It was a hard-fought match that finally saw CW eke ahead, 31 – 25. Again, well done to the Comox Valley Rapids ladies. What an achievement for Comox, really putting themselves on the BC rugby map. (Ed. This goes back to humble beginnings and hard work starting some 12 -15 years back with Mini Rugby and Erin – 'forgets', surname!) Well done CW and coaches, Olly Winser, Aaron Cook, Ed Knaggs and Chris May – boy that's some pedigree!




U14 Girls. The girls did not have quite the same success as their other Age Grade peers and CW congratulates JBAA on their win over Westshore in the Final. Reports still indicate a successful season. A shout-out to Senior Women players, U14 coaches, Emily Samek and Renee Cook.



U17 Boys.
As mentioned last week, the U17 Boys unfortunately, had to forfeit the Cup to James Bay. Nevertheless, with some sporting assistance from Cowichan and Westshore, a team was mustered, and a very competitive game was provided for James Bay. The 'Blues' showed their calibre with a deserving, 36 – 17 win to cap their season.
U15 Boys.
Under the guidance of coach, Morgan Tate and the interest of Cowichan and James Bay, lads came together to have two teams complied and a competitive game ensued. This was a most satisfying conclusion to the season for all involved. A special thanks to the lads from Herd Road, quite the trek for a 'friendly'. Pizza on the House – great stuff.
U19 Boys.
Finished with a sterling morning of "touch", including a couple of lads from other clubs, concluding with lunch at club sponsor's Penny Farthing – well away from the beer taps! Well done, Brandon and Alastair, in their first venture of coaching. The boys learned plenty and Boys Youth Director, Byron, reports that the players enjoyed the coaches mutually. Sounds like a win, all-round. It is to be hoped many of these lads will go on to play club rugby, should they not be at University or out of town. Best to all players for your future in and out of the game.
Thank you to Cowichan RFC 'Piggies' for hosting the Finals.


CW kudos to Olly Winser and Byron Mc Allister, Age Grade Directors for our Girls and Boys programs.
---