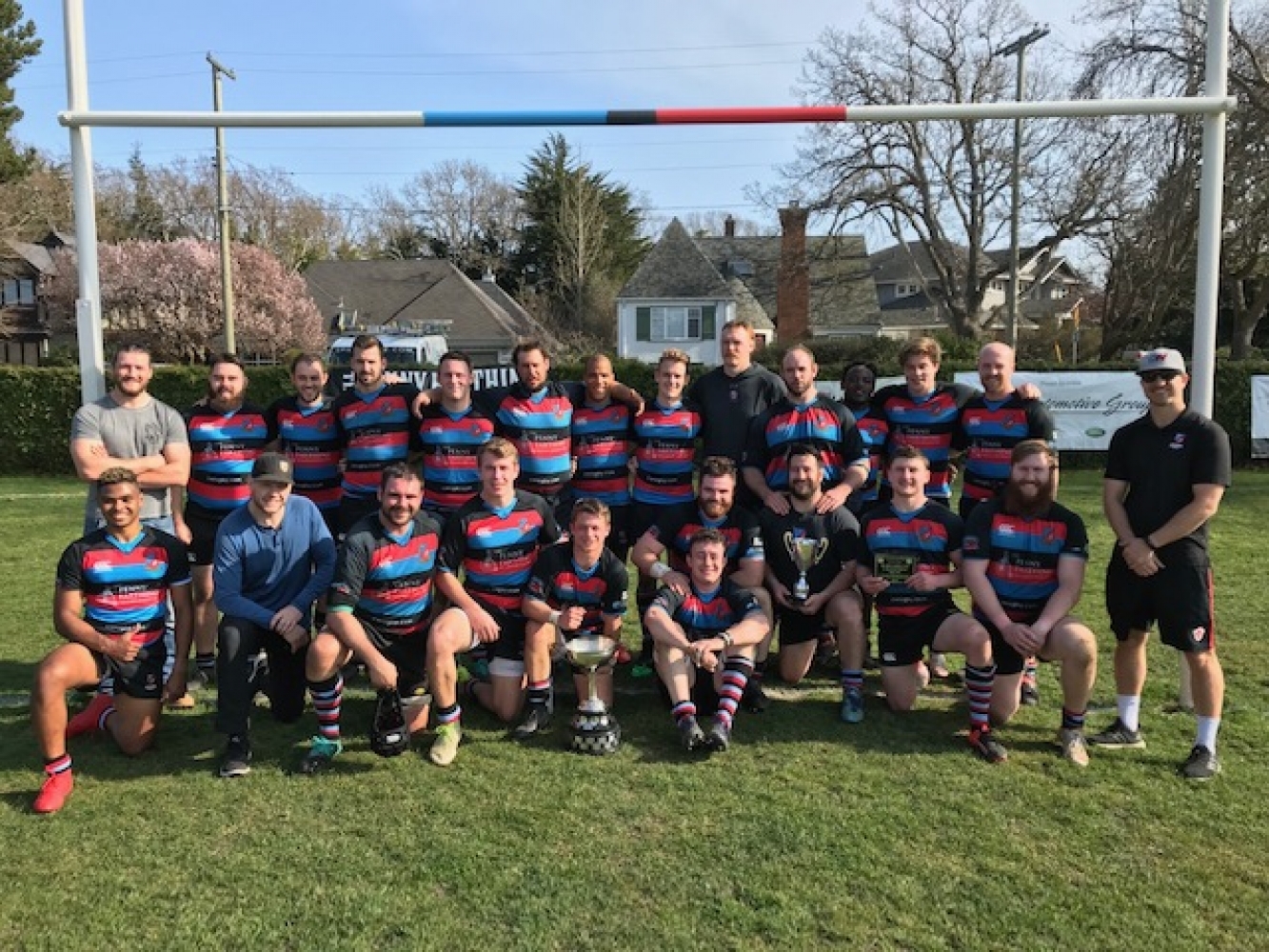 BARNARD CUP

CW won this title in 2019 and will look to repeat when they take on Westshore at Windsor, this Saturday at 2:30 p.m. This site will have more news about selections on Friday, ftm just book it! The main game will be preceeded by a Divvies 'curtain-raiser' at 1:00 between the same two clubs. Go, CW.
CONDOLENCES
. Today we take time to recognise a rugby brother who lost his life in the recent mud-slide disasters in the Province. Rugger, Steve 'Sanchez' Taylor was returning to Vancouver from his job in the north when the accident occured. Taylor was a member of the Caps club which he joined when he and family came to B.C. in 2020 after a long stint with clubs, mostly the Irish, in Calgary. From news reports, he was a well-loved and unique character who will be sorely missed by all who knew him. RIP, Steve. A Go-Fund-Me page has been set up to assist the family. Should you wish, you can contribute
HERE
.
Best wishes go to former Coach, Scott Manning and his Vikes when they play in the National Championships. For those badly needing a midweek "fix", they open Vs Dalhousie at 4:30 today and streaming can be viewed
HERE.
---