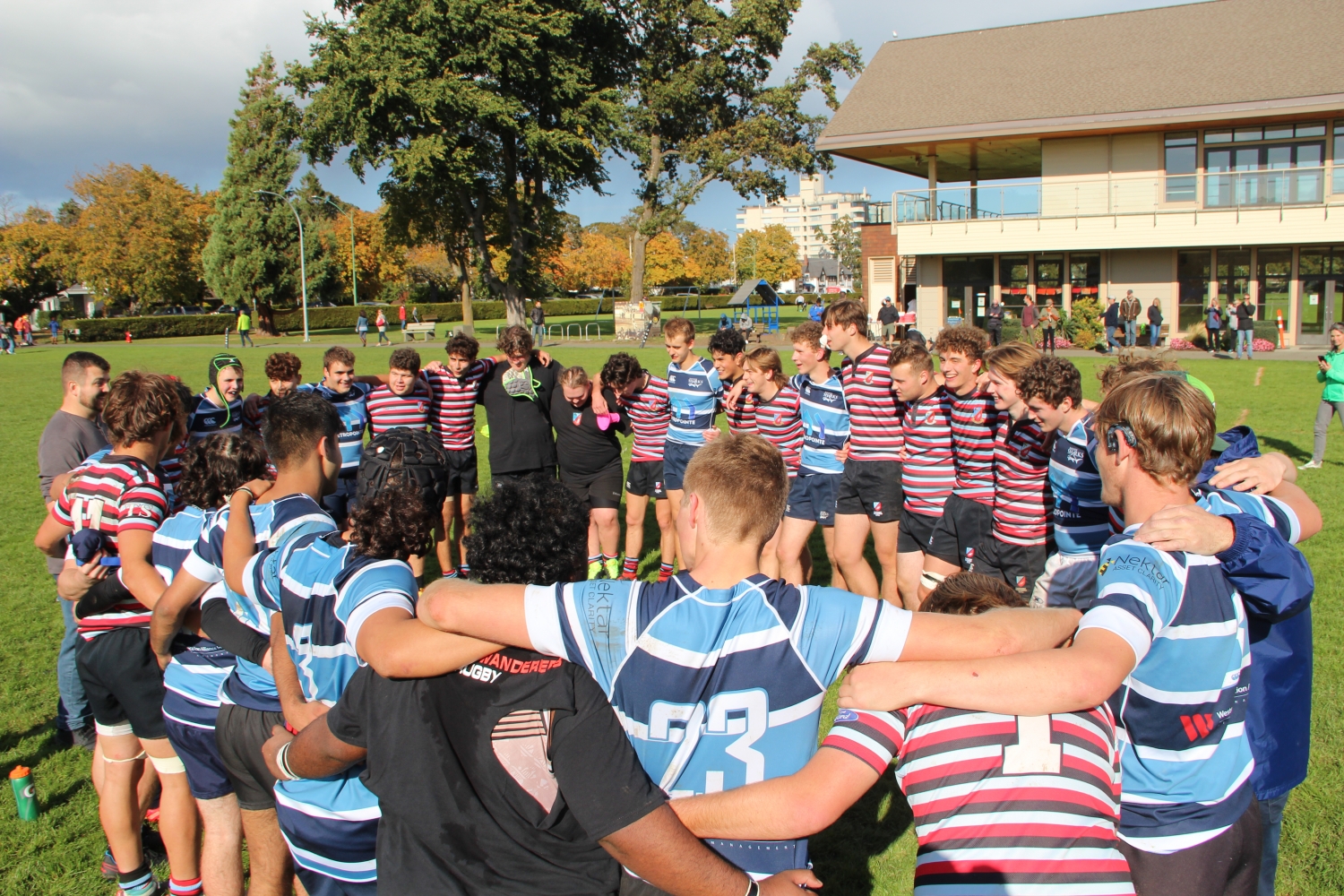 The spirit of rugby - a game for life!
A couple of reports and pix trickle in today from what was obviously, a most enjoyable day of interclub rugby on Sunday last and the weekend before, being had by all – Age Grades – boys and girls. The smiles on the faces tell it all and love a couple of the "Brothers in Rugby" pix. A game that will stay in your blood for life and how positive after the debacle in Valparaiso. Thank you and well done, to Abbotsford and Bayside clubs.
'The Director', Schelly, oversees the tackle!
There will be senior men's First and probably Second Div. action this Saturday at The House of Windsor. CW Women travel to Cowichan for a Jamboree. The men's teams will be depleted with players travelling to Vancouver with the Tide to play Vancouver East in Coastal Cup action. We will drop a few names that will be on the field later in the week.
(Photos, credit, Wendy Norman.)
---