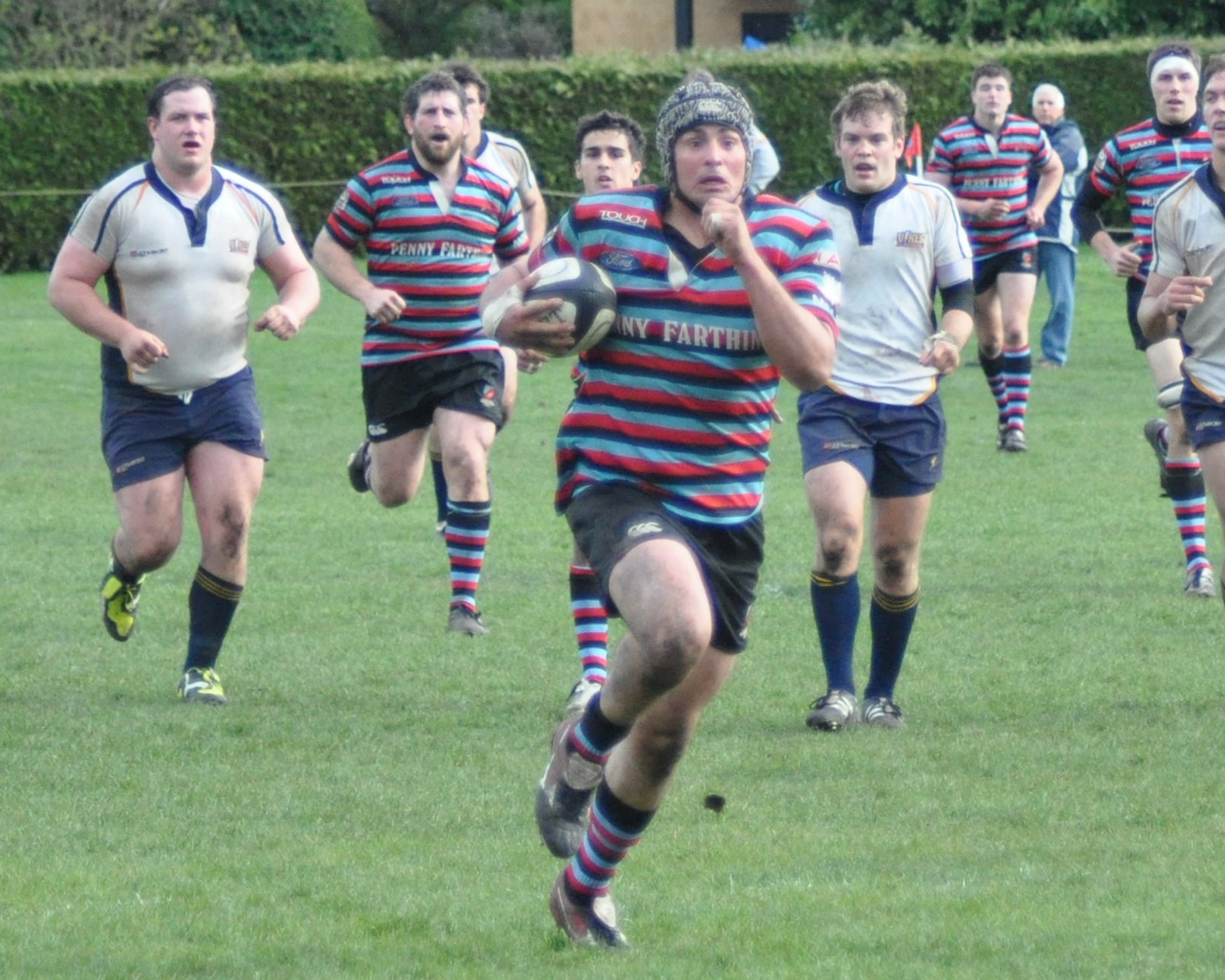 TWO DECADES OF AUSTRALIAN CONNECTIONS

It has been suggested around CW circles that in this 21st century, the Antipodes – Australia and NZ, have provided the club with a number of fine players and it would be interesting to see where they are now. Today, we go to Australia first up. Of the many fine players from Oz who have worn the Tricolours, a number of old timers have rated Seamus Gay – "head and shoulders" above his peers. Internationals, Jeff Reid, Casey and Josh Dunning are included in this Aussie "mix" and let us not forget the talents and dedication of coach, Lee Lindwall. With this precursor, let us find out "what's up" today with 'Shay', Seamus Gay.
CW: Seamus, when did you come to Victoria? Why was Victoria your destination?

SG: We came to Victoria in November 2005. I had been to see David Clarke who was living at the Sunshine Coast at the time, to see how I could come to Canada to play rugby. Clarkey's original plan was for me to come and play for the Pacific Pride. With the Pride program finishing in 2005, Clarkey called Brent Johnston to see if CW wanted a backrower. Johno, never one to look a gift horse in the mouth, responded in the affirmative and the rest is history.
CW: Can you remind fans how long you and Bianca were here? What was your employment whilst here?

SG: Bee and I were in Victoria just under six years; Nov., 05 – Aug., 2011. Jane and Nick Fairhurst welcomed us into their home for the first few months to help us settle in. We are forever grateful for this. The club got me a job with Knight Contracting through club member Terry Cambridge. I was there for a couple of years before moving to Farmer Contracting and finished working for club legend, Paul ("Buff") Rober with Capital City Paving.
CW: What are some of the highlights you remember from this stage of your life?

SG: There are a lot of great memories from our time in Victoria from being on the field and having a beer at The Temple to Rookie Night which was pretty full on but lots of fun. I made the BC Bears team that beat Russia in 2009 and again in 2010 vs Ontario Blues. But I guess nothing can beat when we won the BC premiership in 2011. The squad we had that year I believe was one of the fittest, strongest and skilled teams I have ever played on. The comradery between the players and staff was immense and no one was going to stand in our way of holding up the Rounsefell Cup!


CW:
'Shay', our club was not only blessed with your style of play – high energy and uncompromising but we were blessed with you, 'Shay', the man. Whilst here, your parents visited and you and Bianca were married in Oz and returned to start your family in Victoria. Your two oldest sons, Lealand & Judson were born here and having Ken and Lauren Goodland as a godparents of your second born, Judson, was very special for our club, not to mention having his blessing under the goal posts at Windsor Park. Does the connection of a Canadian-born son, have some future omen?
SG:
Ha, ha, I would love my boys to come over and play for CW. CW brought a sense of family, to which Bianca and I fell in love with. And it is also very important that the boys have a beer at The Temple and maybe visit one of Rogers's clubs!
CW:
Can you reflect back "in the day" and give us a thumbnail of your Queensland playing experiences compared with CW and BC?
SG:
The only comparison I could possibly make would be the speed of the game in the Queensland Premiership was faster but the physicality was the same. Canadians pride themselves in strength and fitness and there were some physical encounters during the six years there.










CW:
For our club these were wonderful days, Dunnings, Buckleys, Crooksy, Dodds and their girlfriends all melded into a wonderful time for The Tricolour family. Upon reflection, what were some of your highlights here?
SG:
As mentioned before, the club prides itself on family and having loved ones a part of all the functions that were run. Highlights would include the Annual Fundraiser; playing in the snow for the first time; Judson's blessing at our home field; brunch on Sundays at the Irish Times & Penny Farthing, and who could forget Halloween parties at The Temple? The End-of-Season Awards Night was always a highlight as friends and families of the club would come together to celebrate the season. Finally, "Night Before Christmas" was always special at the Johnston's. As I reflect, I leave the best of all until last; kava and curry weekends with the Molias and Sunday roast dinner with the Fairhursts!
CW:
As with life, often all good things come to an end and in 2011 you and the family left us for a wonderful opportunity back in your native, Oz. What was the catalyst for your decision?
SG:
With my mum and dad and Bianca's mum still living in Australia, we felt that 2011 was probably a good time to get closer to the grandparents. This wasn't an easy decision at all believe me and one that Bee and I talk about often, "what if we had stayed"?


CW:
Judging by Facebook postings this was a wise decision. How is life going for you and the family? (We note the boys have taken a liking to Rugby League!)
SG:
Life is good. We moved back down to Brisbane, from Weipa in April last year as I received a transfer with my employer, Rio Tinto. The boys were playing rugby league in Weipa but are now down playing at my old rugby club GPS. It was a really proud moment when they pulled on the jersey for the first time. Bee is working as an Educational Leader and an Early Learning Centre and currently finishing her Early Childhood degree.



CW:
Finally, is there any comment you may wish to add?
SG:
It was an absolute pleasure and honor to represent CW and be a part of the rugby community in Victoria. We have made friends and families for life. We definitely hope to visit again soon, once Covid settles down. We wish the club all the best in the start-up of rugby again and wish all teams success for the upcoming seasons. Once again, thank you to all the CW family for welcoming us into your lives, homes and hearts. "Until we meet again".



CW:
Class thoughts from a class guy. 'Shay', we could go on with many more questions, the answers which would, no doubt, intrigue this site's readers however it can't be so. So, thank you for your time and our house will always be your house. Best regards to you all and thanks for the memories.
---