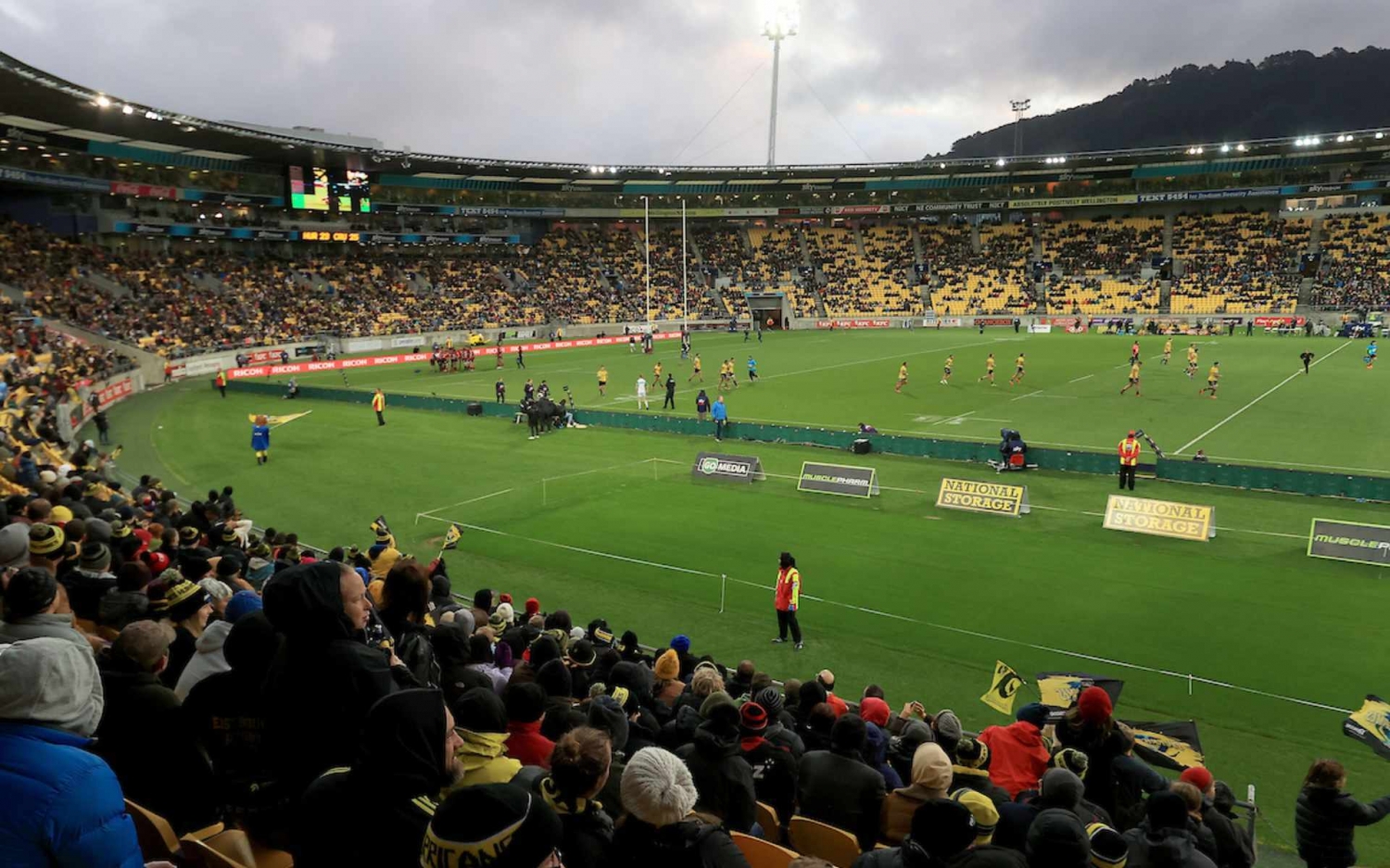 Photo credit - Extratime Media, N.Z.
Aerosol Abounds!
Well, we've seen two weekends of Aotearoa rugby in NZ and there has certainly plenty of the above, so it's a good thing that testing seems to be diligently in place and the virus level in the country is virtually nil. In this pundit's deprived eyes, it has been most entertaining. Auckland Blues seem to have finally shaken a long-carried monkey and the Crusaders looked impressive in their opening win.
The Blues pick-up of Barett has been useful without being scintillating to date and he has spent most of his time in the custodial spot at #15. The Chiefs look they might have possibilities but are reported to have many injuries, Sam Cane being the hardest-felt. The Blues, Black at #10 and Captain, Tuipulota at lock, have been eye-catching for me. The Chiefs take a spell this weekend and with no B.C. rugby anywhere near the horizon, fans will continue to enjoy the action from the Antipodes. Bouquets to TSN. (Take time to jot a note.)
In summary, for me there has been plenty to like; way fewer scrums and video reviews, enabling the game to "move along"; the players' ball-handling skills, after such a long layoff, have been nothing short of amazing; overall the attacking enterprise has been creative. On the other side of the coin, having used "creative"; whenever the kicking game has been involved, it has generally been poor for this level and from a strategical point of view, one often asks WHY? Finally, the tackle and offside law amendments do not have a common understanding by players nor officials. In all, a nice diversion!
Some Speculative Issues Stemming From CV – 19 for B.C. Clubs.
I was mulling this over the other day and three matters seemed to jump out. (i) Funding Support. B.C. clubs are served by the generosity and philanthropy of rugby supporters, usually business people, providing a good portion to supplement operating budgets. One wonders with the devastation of this pandemic just how these folk will see matters going forward, indeed even if they will be in a position to contemplate their former support. (ii) Players. Will clubs have the same access to players beyond those that are solely grown locally? (Maybe this will be a good outcome!). With a major reduction of mobility, and job availability, it would not surprise if some clubs may be unable to operate. Will players have the motivation? (iii) Juniors. One wonders just what will be the attitude of parents so far as the sport of rugby is concerned. Will parents deem the sport to be safe in terms of spread? Clubs across the Province no doubt, have their Executives pondering solutions to these and many others.
I cannot see any easy answers going forward but the very nature of our game sees people battling adversity and I've no doubt this will continue and solutions found. In the meantime; "be kind, be calm and be safe".
FOOTNOTE: Opinions expressed are purely those of the blogger.
---