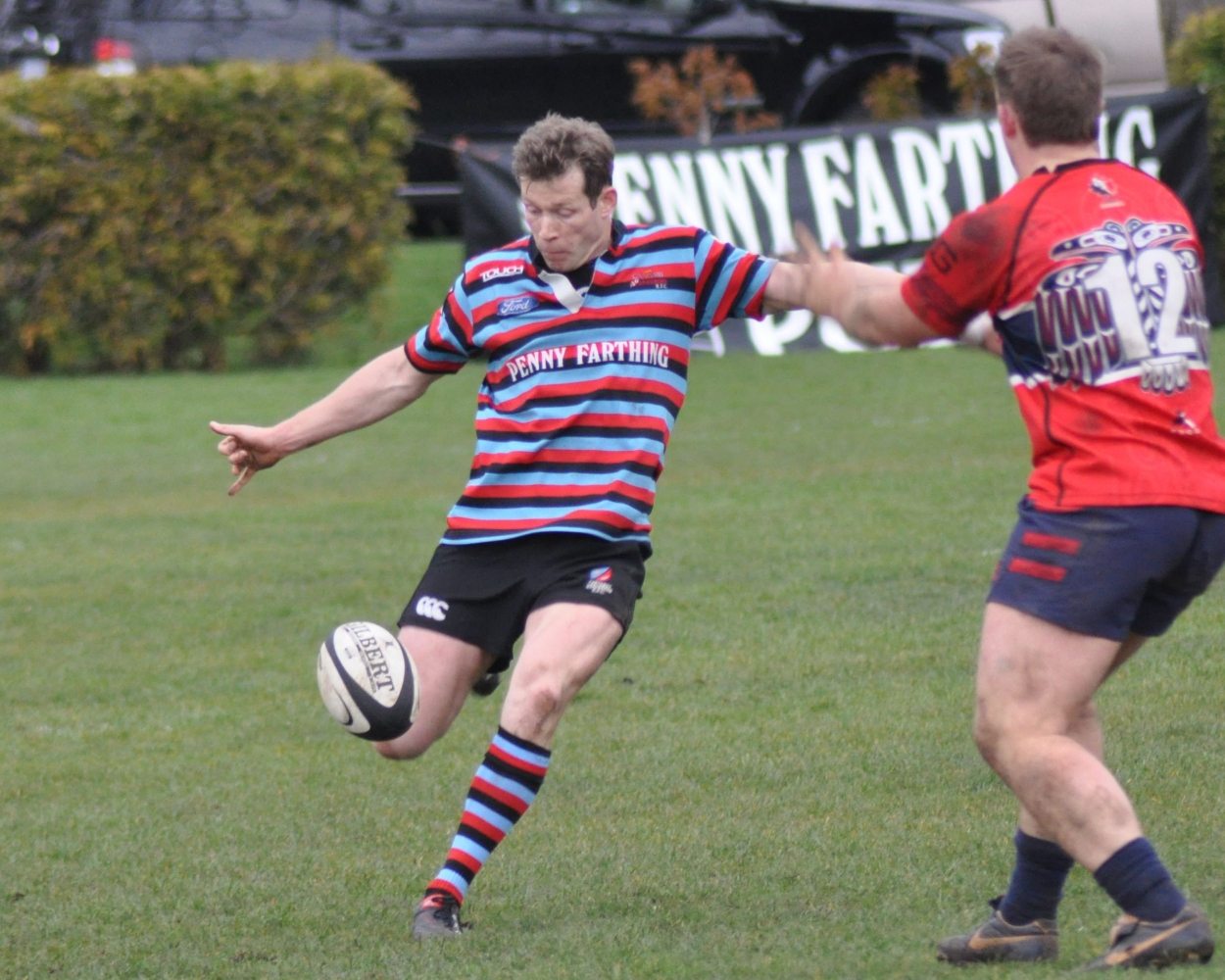 TEN YEARS OF TALENTED TENS
For a rugby club in B.C.'s Premier League to be a solid contender there needs to be a number of key components. Although CW has only claimed the prize on one occasion in this decade, with the exception of the 2015/16 season, the club has often been a contender as far as the semi-final stage. There are many reasons for this standard of excellence, not the least being we have been blessed with a collection of talented players in the #10 spot.
We commence the Decade with Ander ('The Maestro') Monro. Ander was a bit of a rarity in Canadian rugby being one of only a handful of #10's in the last twenty years who could rightfully wear the mantle of "International" worth. His skills' set and his ability to read and react correctly were as good as I can recall with my years with CW. The Maestro sets the gold standard. Often Ander was not available for selection and the slot was filled by Matt Buckley, the youngest of the trio of Kiwi Brothers Buckley that graced our club. The last and arguably, the best, Matt was mature beyond his years and when Ander left the club, Matty's peers and coaches voted him for the captaincy. We saw Matt take some physical battering from opposition who did not have the same opinion of him as that of our coaches, Hydes and Lindwall. He never failed to drag himself up and chip in with an action that would often win the match. In summary, he was reliable, effective and a rock-solid tackler.















At the same time, there was Johnny 'Skins' Graf. This pundit just loved the way Graffy's game could get under the shirts of the 'Blue Crush'! His shaved helmet more often than not, showed claret after the first tackle. Skins could best be described as a "Warrior" and a most worthy member of the B.C. and Canadian Rugby Hall of Fame. Following a couple of seasons of consistency, players slotted in and out due to ARC's, PNC's, injuries but all were of great value. There was 'Ice Man' Robbie Povey, veins of ice making the correct decision very late in games to ice the "W" for the team. Rob has a couple of caps under his belt and is currently inked with Utah of the ARL. He also had a stint with Sale, indicative of his ability. Kiwi club MVP, Reagan Crossland was outstanding, ranking in the "top five" in this pundit's books. Reagan was in the classical mould of Kiwi #10's. He had been groomed in the game, had the skills, courage, decision-making and cheekiness necessary for a wee man to piss off the opposition. Then last season there was Cam Hall, a Cowichan Piggie from youth via some Welsh club rugby and finally, the Prairie Wolf Pack. Cam was solid in all aspects of his game and I believe he may have been frustrated not receiving a closer look from Rugby Canada. Whatever, he fitted in very seamlessly with CW.











In between, we have been blessed with many cameos, all of considerable ability and talent. We'll throw out names from memory and include a single descriptor (very subjective!). 'Welshy' Morris – not many 10's come out of Wales that don't emulate The King John or Fabulous Phil, in a word, "Welsh". Ciaran Hearn – "difference-maker". Another Kiwi, Ian 'Weeman' Hickman – deceptive but we bow to "cheeky". Pat Kay who followed Fraser's footsteps to wear the Tricolours and continue the affinity that CW has with our Cowichan brothers – Plater, Keogh, Fraser, Kay, amongst others. Pat filled the slot when the NSMT 7's was "on strike". In a word, "talented". Kenton Styles – "under-rated". Morgan Tate might have just been like good wine given time but it wasn't to be and I use "pleasing" as to his performances. Mike Adibe – "elusive". Mike probably caused more damage out wide but he is/was a bloody good player and very valuable to CW. His work took him away from the field far too early! Connor Pullen – heard of Mike Gibson? Pullin was probably more dangerous in the centers but filled 10 capably enough, in a word "Irishman". This season, moving from a cameo to a permanent ownership of #10 – former brilliant CW Junior and UVic star, Fergus Hall. His performances have been reliable and sometimes, freakishly brilliant. In a word "satisfying". He seems to enjoy the role, the game and his mates. His tackling has been note-worthy.
All of these and another International waiting in the wings – Gradyn Bowd! It is wonderful to reflect on all of this talent and hopefully the names will elicit memories. Speaking of "memories", it is hoped mine has not failed me by omitting anyone that should have been included. Should that be the case, let us know on Facebook and my sincere apologies. Finally, thank you to all of these wonderful players.
Halls, Cam and Fergus
---