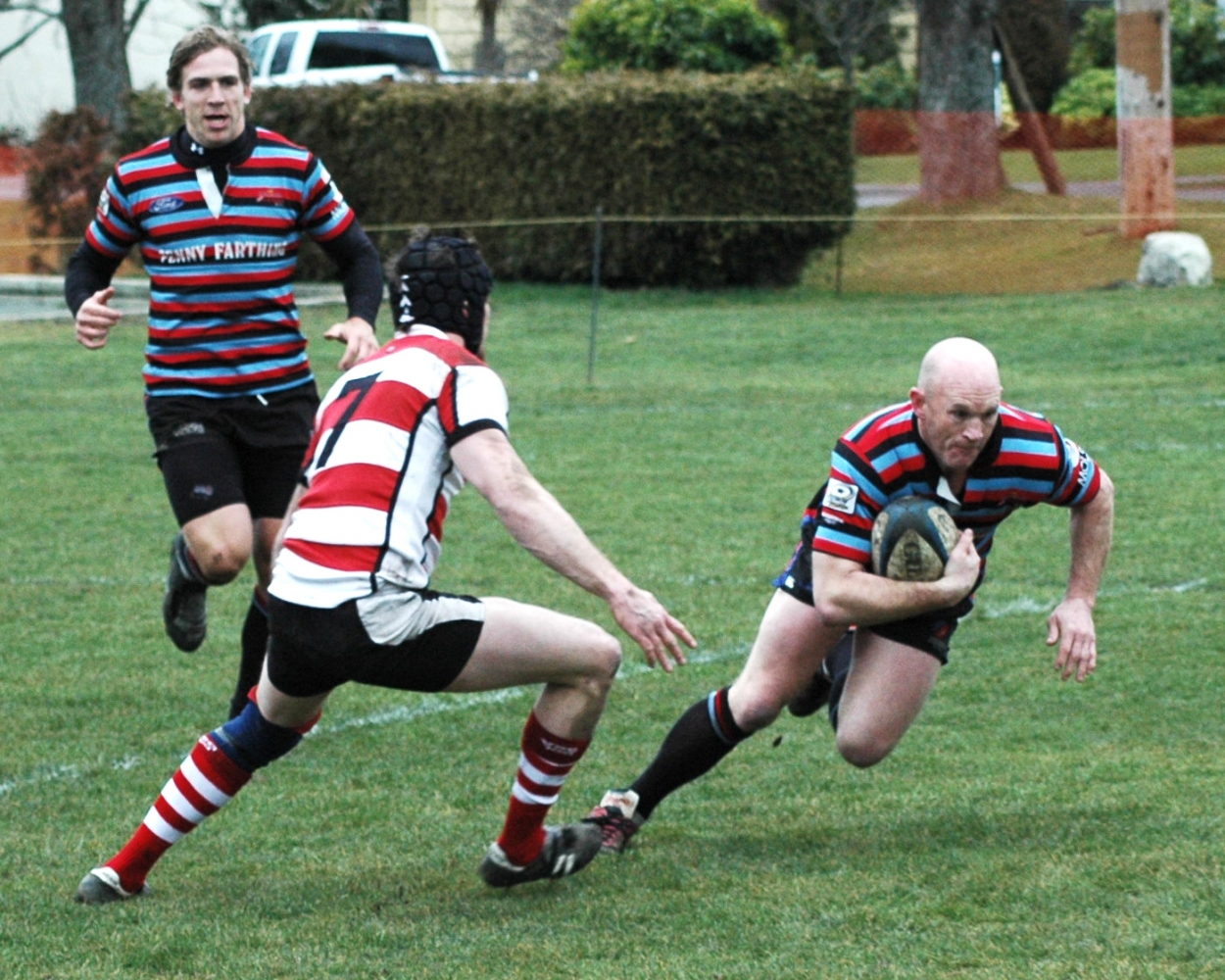 Today we recognise four very special athletes who have graced the House of Windsor with their special skills and personalities in days past. We join RC in honouring these four of the recently announced seventeen inductees to the Canadian Rugby Hall of Fame. Mandy Marchuk, Britt Waters and Karen Paquin who were members of the 2013 Women's Sevens team that achieved a milestone in their sport. John Graf is the other inductee.
We would simply like to draw CW's connection with these players to the attention of our readers of this site. John 'Skins' Graf', a graduate of SMUS and UBC, donned the Tricolours jersey in the years 2008, 2009, 2010, arguably, in the ebb days of his career and this after a very productive career with Ravens RFC. Graffy's last International appearance was in 1999. When he laced the boots for Ceedub he appeared anywhere between #9 and #15 and he still demonstrably displayed an unquenched will to win and the commensurate skill to make that happen. John accompanied his rugby talent with a zest for everything he turned his hand or head to, all done with a mischievous sense of humour and a glint in his eye. We would have loved to have had Graffy on board with us on our march to the title in 2011. Skins – it's hats off to you for a marvellous career, VII's & XV's.



Britt Waters was on board for the amazing, inaugural season of our Women's team in 2016. Britt, on the slight side, played kilos above her scaled weight and was a powerhouse in all aspects of play, particularly electrifying whenever she touched the ball. Her skill with the boot was also noteworthy. Like John, she had numerous caps at VII's and XV's. Well done, Britt and thanks for that amazing season.



Karen Paquin
was also a member of that Championship team and has played for CW many times since then, basically, whenever she has been available! "Paquers" met her husband to be, Julian, at CW and it was a delight for this pundit to witness his admiration and enthusiasm whilst we watched her play in a big game on his iPhone on an "away" club venue some seasons back. Maybe it was Olympics or World Cup or some pinnacle, for she has featured in a couple! Karen is still performing at the highest level and recently was named to the Dream Team at the Sydney Sevens in February. 'onya, Karen.
Last but by no means least,
Mandy Marchak
joined the CW Nation back in 2017 when she commenced coaching the girl's' U18 team with the odd cameo with the seniors. Not only has Mandy earned caps with VII's and XV's, she was an outstanding member and Captain of Canada's Women's Rugby League team at the first ever WRLWC and at age 35 will lead the ladies into the second such venture next year. The real indication of this lady's desire and drive is the fact that this will be her seventh such event covering a career in Union VII's and XV's and the two League RWC's, probably unheralded in the world of "football" – codes and genders! Mandy has helped on and off since her initial work and primarily focuses her off-field energies, apart from training, with the UVic Women's Academy and UVIC women's team. This is a well-deserved honour for you, Mandy. You beaut!
2013 WOMEN'S SEVENS
It seemed very fitting when Mandy and Karen (along with "youngster", Caroline Crossley), were recognised and honoured with their attendance at our recent Fun(d)raiser Dinner. In conclusion, a tip of the Ruggernut's cap to all honourees. Speaking of the Dinner – another success and thanks to all in attendance and your generosity.
---