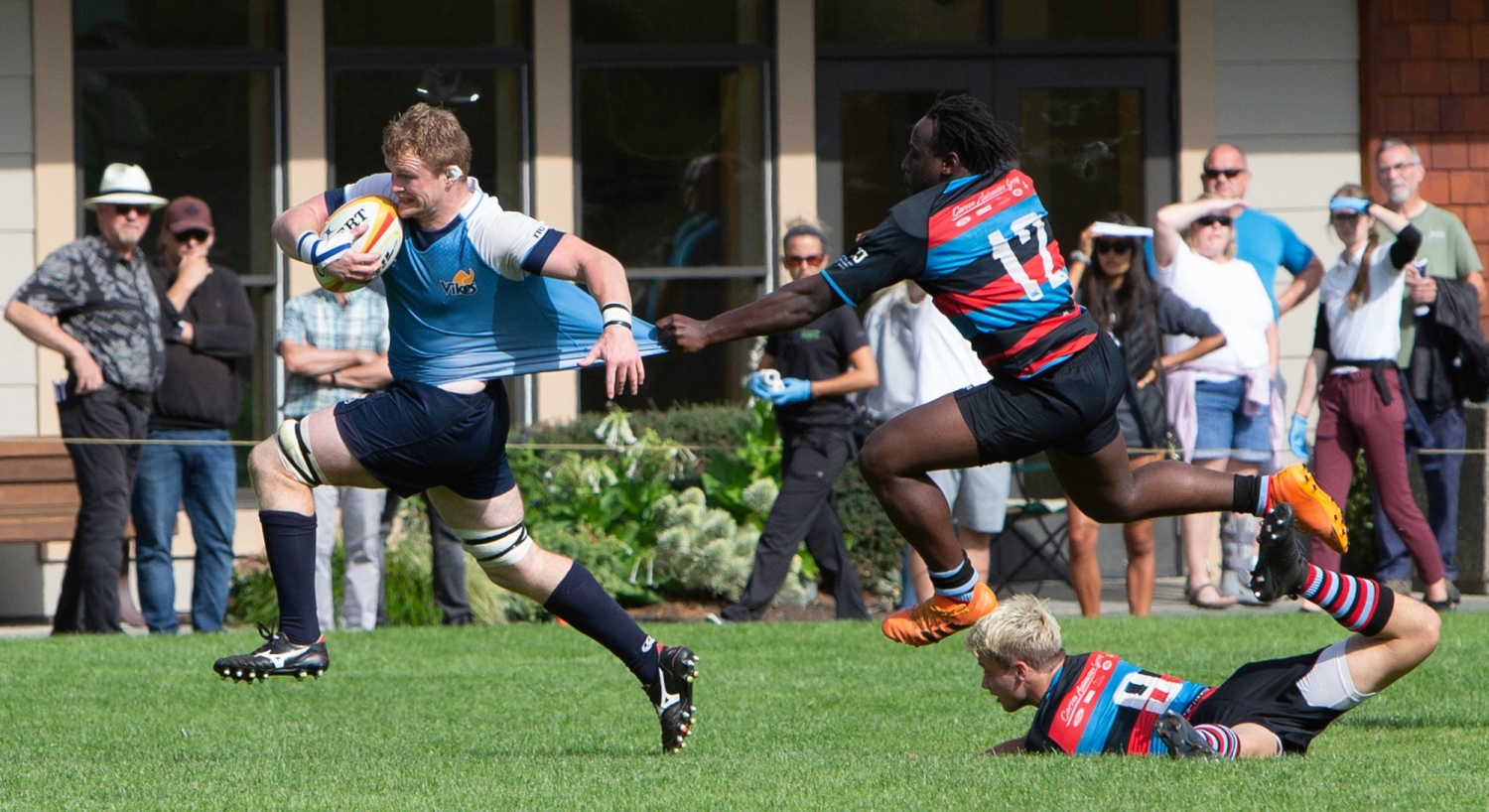 Ellusive UVic Captain, James O'Neill on the scoot.
CW Men have been thrown the gauntlet by Coach Manning to face the upcoming opposition which will see them either in the thick of things or on the outer looking in, by the end of February! The Chaps are back at the grindstone following the Season break. Matches begin on January 18th @ UVic when the Tricolor will be seeking revenge for an earlier loss to the Canadian University Champion, Vikes and will have hopes of still being an outside chance to retain the Barnard Cup. The writer is not sure if this is a Gerwing Shield Challenge as well. It's back to the Premier schedule in February with home games against Caps, Nanaimo, James Bay and Westshore.
In the interim, it will be with interest that we watch the result of the Tide Vs Seattle Seawolves defending titleists of the MLR, a match taking place at Starfire Field next Thursday. The Wolves have re-signed most of their Canadian contingent; Barton, Hassler, Ilinicki, Penny, Sears-Duru and Staller. Philly Mack continues on as Assistant Coach. The Tide will include CW players; Braddock, Horton, Stewart and Schelly, selected at #9 this time round. A more detailed account of the chemistry can be read at BCRN.
CW is a backer of the Tide and wishes the boys well. Last year it was a one-sided result for the Wolves however this year the Tide preparation has been much improved. Go, you good things.
Nate and Quinn show good form in the tackle.
(Thanks to BCRN.)
---