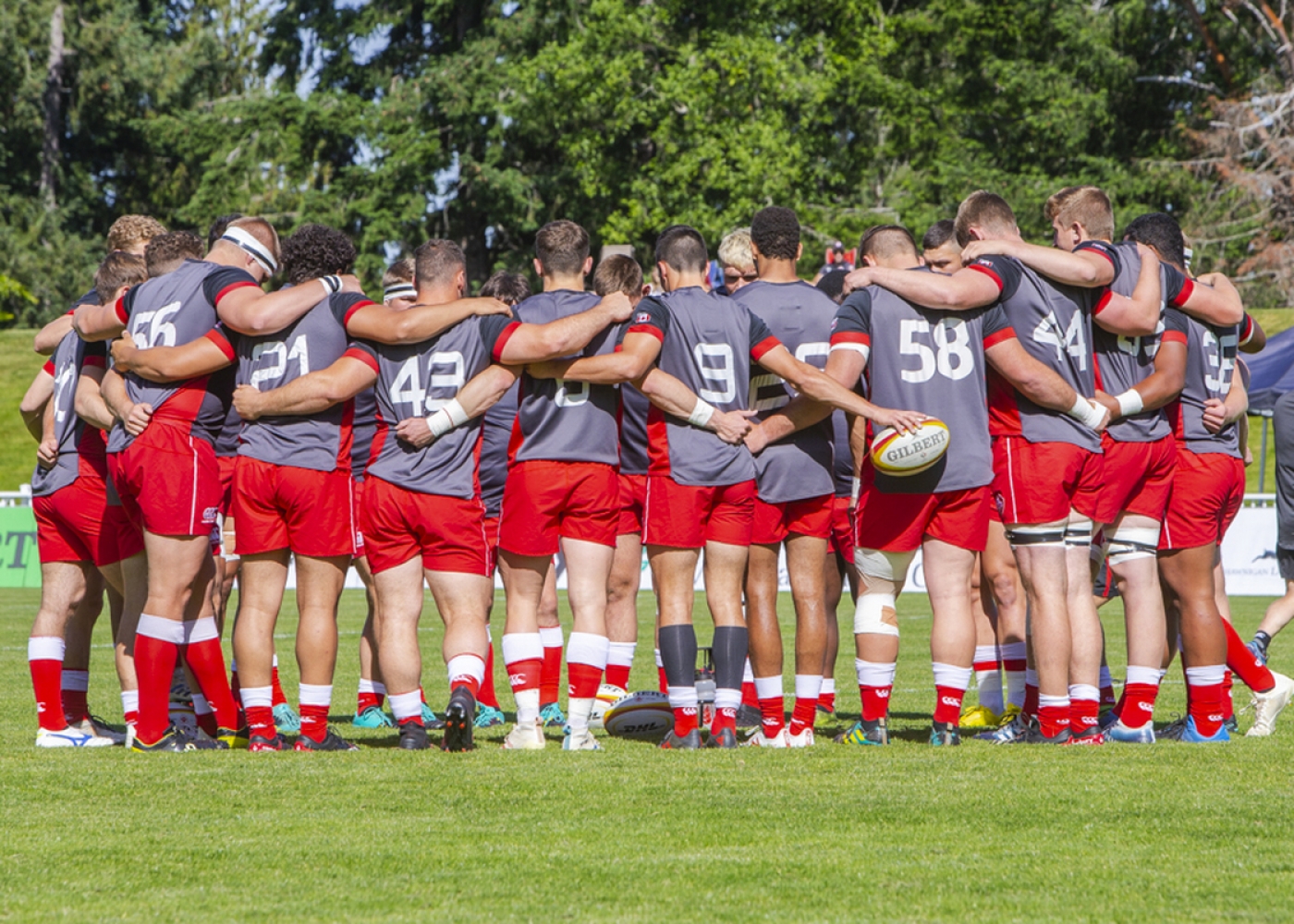 U20's SEEK SUCCESS
Men's U20s @ World Trophy
Canada's U20 Men have a very good chance to redeem themselves tomorrow when they take on Hong Kong. Their last outing was a poor result, -28 point differential to Portugal. Despite RC's spin of; "despite the score line Canada played some good rugby", it is hard to make congruency out of these two facts! Others who watched made some very marked comments about poor tackling. Hong Kong is not exactly one of the powerhouses at this tournament, so a loss would be extremely disappointing. A Carson trio will be starting; David at hooker, Frank at lock and Nick at #8. Other CW connections will be with Lockie Kratz starting this game at inside centre and Jack Carson and Jarvis Dashkewytz on the pines. We wish the lads all the best.
Canada Men's U18's
This team put up a very heartening effort on Saturday last at Brentwood when they played the final of three games against the United States. Both countries selected what they deemed "their best". Taking a score line through the previous two Canada games, it looked to be a whitewash but a last minute U.S. try managed a 46 – 43 victory for them. No details but well done. Battles at the U16, U18 and U20 age grades between these two countries are becoming more and more significant as the quality is improving but still seems to be well behind that of countries like Portugal and Japan. The Tricolors had Nic Bamford and Josh Mao on the bench for this one.
Speaking of U18 men's rugby, CW had a good contingent of players with the Island Tide at the recent PRC Championships, not to mention coaches and manager! The team finished in third place.
NSWT at the SUPER SERIES


This was a most intriguing competition between the world's top five ranked women's XV's team! When the dust had settled Canada had dropped a place in the rankings form third to fourth despite a rather convincing win over the "hurdling team", France, 36 – 19. Go figure, how could France have bounced back and defeated the Silver Ferns, 25 – 16? Canada did their cause no good when they dropped close decisions to England (17 – 19, in game where some dubious calls could have made the difference) and to the U.S. (18 – 20). France hammered the U.S. 53 -14, England defeated France, 20 -18 and finally, N.Z. convincingly defeated England (remaining in #2), 28 -13. Even the best mathematician or bookie could make neither head nor tail of this form. So, not much has changed going into the next RWC for the ladies, Canada, definitely in the medal mix again and for new coach, Fiorino, he would have gleaned plenty about who's who in the zoo! Final say; Sophie De Goede finished #4 in tournament scoring. 'onya, Soph, a great start to your senior International career, may it be long and healthy and reap many honors! (Well done Gabby and Olivia) and all team members.


---