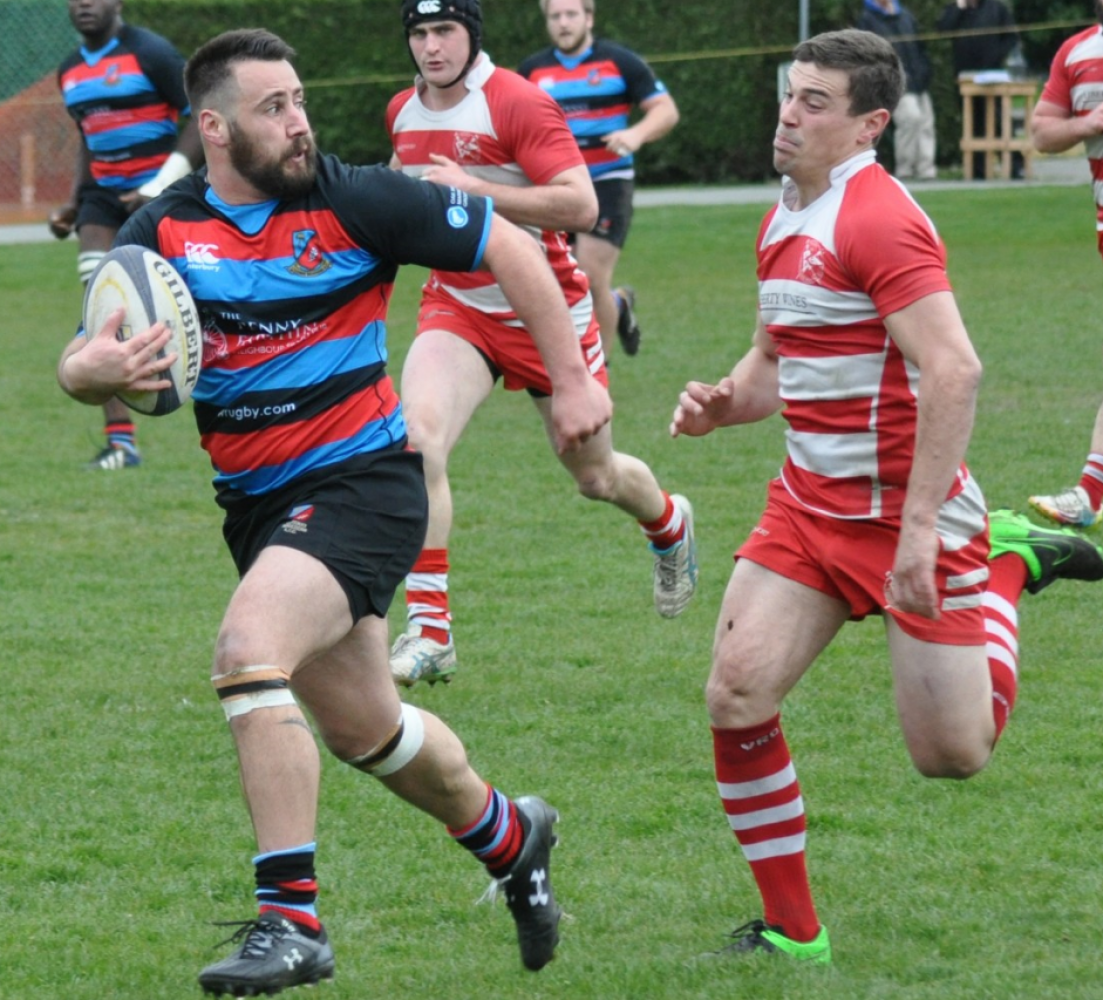 A clean pair of heels from JoMo!
This Saturday sees the return of Vancouver Rowing Club in Senior Men's competition. The Reserves kick off at 12:30 p.m., with the Prems at 2:15. CW's Women Prems kick off against Seattle at 4:00 p.m. for a trifecta of good footie. Two of the three matches have definite playoff implications, with the Reserves being out of the picture but could finish their season at .500, just being nutted out of the playoffs. The Premier Men are currently tied with Ravens who finish their season against a visiting Hornets team. One can only speculate on paper the outcomes and in no way is that meant to denigrate either Rowers or Hornets instead, it will probably serve as motivation, to speculate bonus point "Home" wins! The season has been topsy-turvy enough, yet it will be a difficult task for the Rowers to return to the Island on consecutive weekends.
CW's Women Prems have a very crucial match on their hands this weekend. The visiting Saracens sit six points ahead of CW. A Home team win and a further win next week against UBC, would see our ladies finish in third place, avoiding a Westshore meeting in the semis. We did not receive any reports from our Travelling Willburys last weekend but bring you the Home team, Capilano game report, compliments of their club scribe, John Langley.
"CW Thump Capilano Premier Women 39-19"
"This game was a surprise result but was a well-deserved win, by the visiting Castaway Wanderers. They took control early and despite a bit of push back in the second half were deserving winners. Caps did not perform well and were nowhere near playing up to their potential. The biggest difference in my opinion was that CW tackled well while Capilano did not. In addition CW was superior in the set scrums. Lineouts and ball distribution. They had more speed outside and simply outran the Cap defenders. Caps seemed to be missing several people and did not resemble the side that played well in wins against Seattle, UBC and a hard fought loss to Westshore. Teams sometimes have off days and this was really an off day. I didn't see the game against CW in Victoria but I heard Caps did not start well but rebounded in the second half to make it close. Today that didn't happen Castaway Wanderers dominated. Caps have work to do if they are to be competitive in the playoffs. The best players need to be selected and a strong bench is necessary in modern rugby. CW scored their first try on a long run by number 14, I did not have the CW lineup so I only have their numbers. Caps took several early penalties and CW hit the line to secure a lineout throw. Caps were pushed off their own scrum and CW nearly scored but a bad pass stopped them. Caps executed a poor offload and CW grabbed the ball and took it in for their second try. The try was by their fullback number 15. The next CW score came as a result of poor Capilano tackling. Caps finally got on the board as Mikaila Nelson finished off a Cap attack. Lindsay Nicholson converted and it was 7-15 and that was as close as the game got. CW stole a Cap lineout and finished it off with a converted try. Number 14 (Ed. Ciara Malone for a hat-trick), struck again for the Victoria side. The conversion was made and it was now 29 and then they struck again and it was 34 and again made it 39. (Ed. Other tries from: Sabrina Poulin, Emily Belchos, Maddy Graham, and Tasha Loucks.) Caps pulled one back and converted it to make it 14 and they also scored the final try of the game to make the final score 39-19. It was not a game to remember by the Black and Gold who have seen far better days and hopefully will come back from this stumble! Both teams went to the Capilano Clubhouse for the after game festivities. Thanks to the referee for his assistance." (Ed. Thanks, John.)
All of Saturday's festivities will be prefaced even earlier when CW Juniors (girls and boys) take on visiting players from the Edmonton Druids. Welcome to our visitors. May it be a good day and may you enjoy the games.
Today's R & M finishes with our congratulations to two CW ladies, Caroline Crossley and Karen Paquin who have been selected to the NSWT 7"s for the Japan Tournament next weekend. We wish all of the team our best as they continue to strive to qualify for this year's Olympic Games. They currently sit in third place, with the top four teams avoiding repecharge. We conclude women's news with a supporting note to the NSWT for their upcoming fund-raiser. CW feels extremely connected to the program with so many of our young ladies having been connected and played for the program at some stage.
---