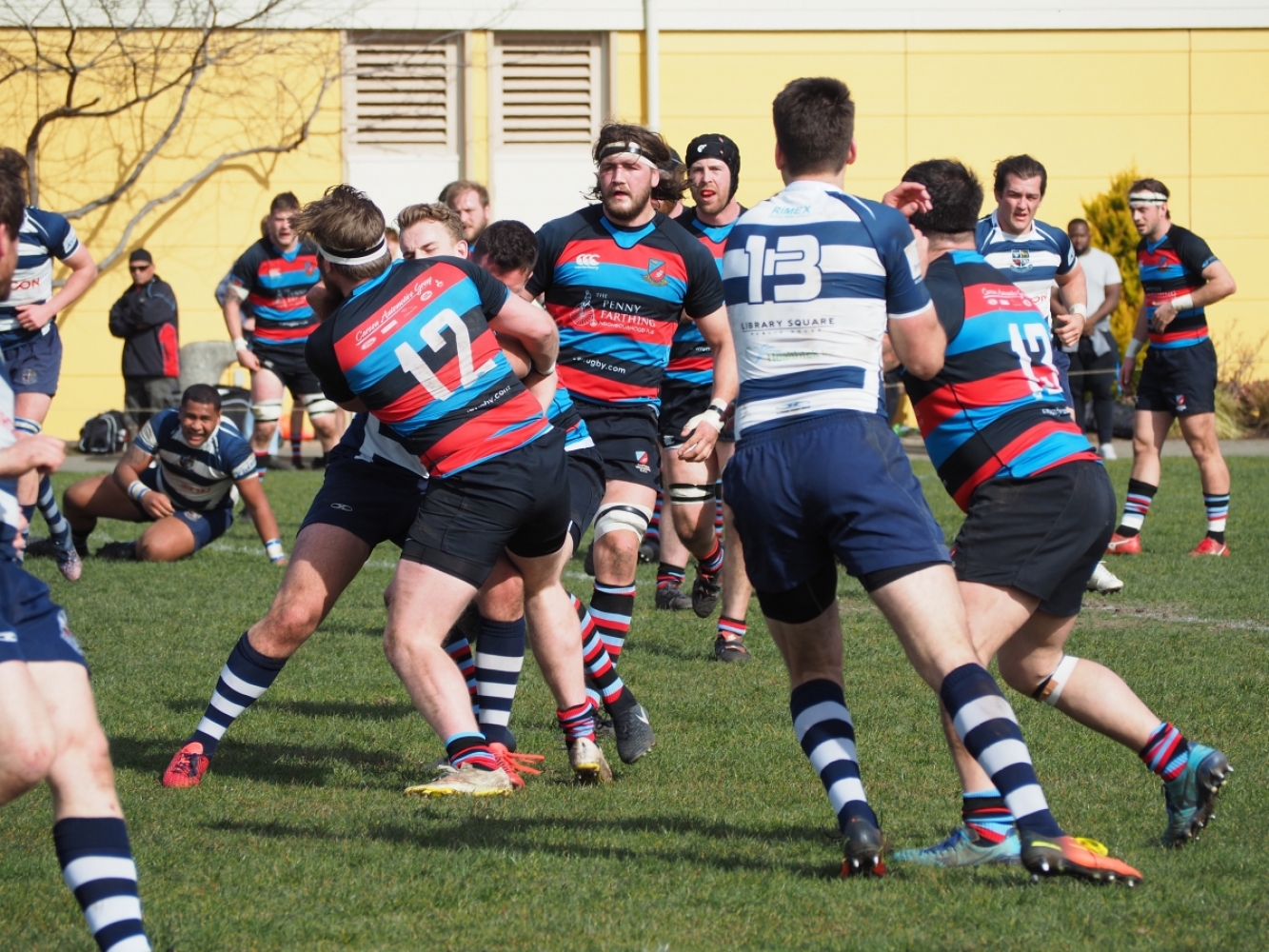 Smother Defense
Well, there was no blog on Monday as the Ruggernut was too busy musing the premier men's stats! So, here we go. CW Men top the table with points scored at a mammoth 517 in 14 games at an average of 37 ppg. On the other hand, our defensive record shows an average of 23 ppg against. The most glaring feature of this average is the fact that against other top four teams, Burnaby, UBC and UBCOB we have an average of 40 points scored against us and at the same time, only posting an average of 21 points scored for. CW faces Nanaimo this Saturday at the House of Windsor, a side that has shown much improvement and has the ability to score (23 ppg average). There is no question that there is enterprise aplenty to score points for our boys. One might hypothesize that the 'D' needs to improve. It would seem that Nanaimo has much potential to test this theory – that of the Unpredictability of Statistics! The bottom line is CW needs a bonus point win on Saturday. The Home field will help. To add to the interest the club will be holding a Player Auction on Friday, 5:30 at Happy Hour at the Temple (Discovery St.) to "buy" the first try-scorer in Saturday's game. Plan to be there for an hour of good craic.
"Slide" Defense
IN SYMPATHY

CW offers our most sincere condolences to the Dave Brown and UBC rugby families. Sadly, Dave passed away this week. He was the very successful General Manager of the UBC Rugby program for the past five years and before that he had established an outstanding career of service and contribution to rugby spending nine years as Development Director and BC Provincial Coach for the BC Rugby Union. He was responsible for the design, delivery and evaluation of high-performance programming for all rugby athletes and coaches in the province. Perhaps his greatest contribution at BCRU was to guide countless age grade players through many years of competitive rugby, giving them the skills and confidence to perform at the very highest level of the sport. He also worked with a number of national sport organizations, including the Canadian Sports Institute.

Brown was also the coach of the Canadian senior women's national team that took part in the first Women's World Cup in 1991. R.I.P Dave.
---