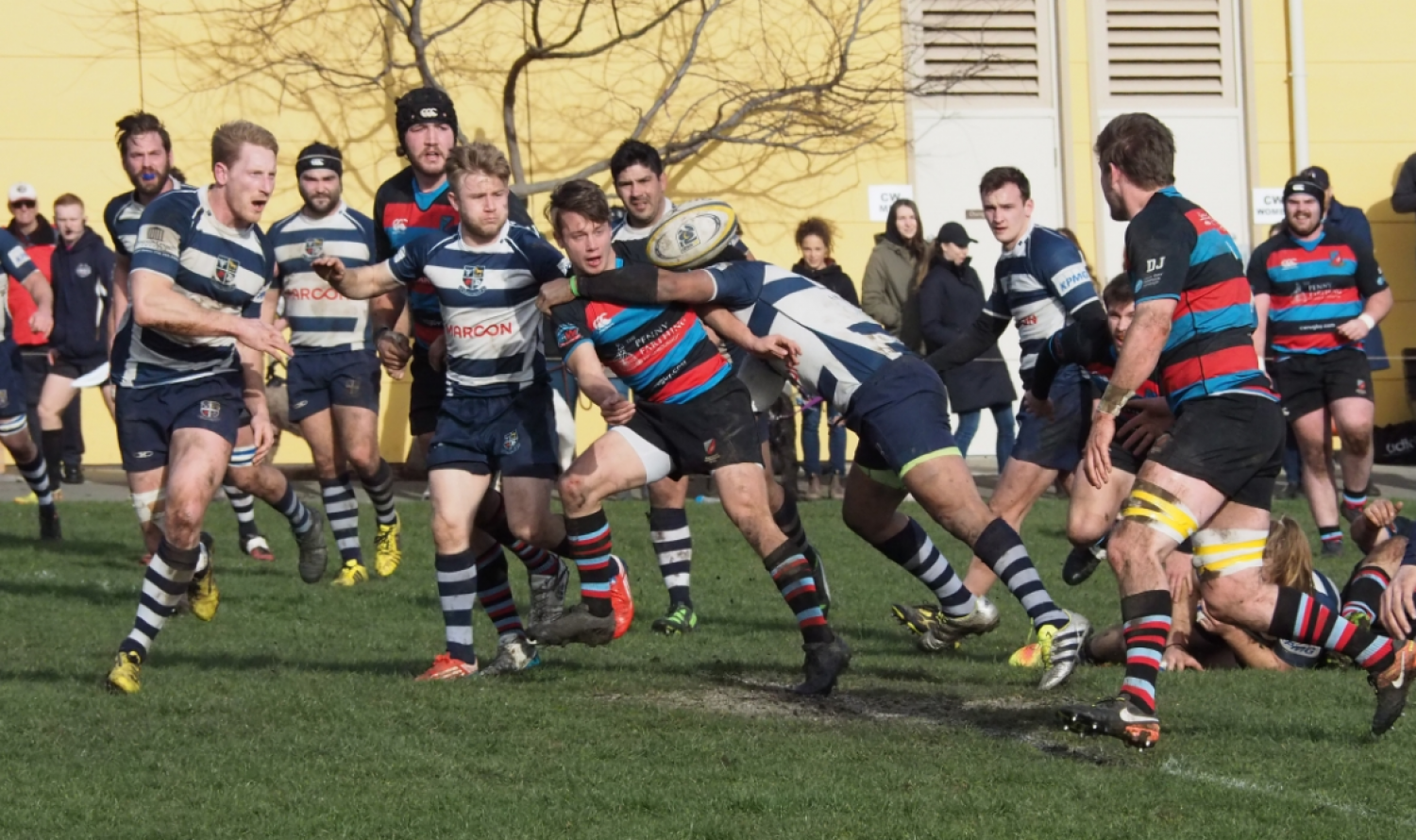 The shoulder-high tackle is being given solid attention by refs these days.
CW HOSTS A BURNABY TRIPLE HEADER
This Saturday, CW welcomes Burnaby RFC to Windsor; Women's Premier @ 11:30; Men's Reseves @ 1:00 and Men's Premier @ 2:45. The club's, Men's Islanders will take on the UVic Saxons at Wallace Field @ 11:00 a.m. The Women's Premier competition sees these two sides closely placed with a three-point separation, CW @ 1 - 2 - 1 and Burnaby @ 1 - 3. An early start to your viewing day would not go unrewarded, particularly if our ladies play as they did against Caps, two weeks back.
Burnaby Men's Prems and CW are separated by a single point in the standings with Burnaby having a game in hand.
The battle is for the two top spots and a first round playoff bye. The permutations are interesting; UBC, currently in third looks to have the easiest run to the tape with Caps, JBAA and Lomas. CW with Burnaby this week, followed by Nanaimo and Rowing Club at home may be more challenging and Burnaby with CW and Ravens next week, has the challenge ahead and of course, the Old Boys Ravens are not out of this picture. So the game this Saturday should be a nail-biter with the outcome being so important.
Burnaby is a tough customer and will be hungry to establish early superiority. They have a host of good players, led by Vikilani, a big unit at #8 – threatening and noted; Neil MacLaine, another handful in the centers; Captain, Mike O'Toole and Geoff Ryan a very accurate kicker, to mention but a few. We will mention a little more when we know the squads. Make it your intent to at least get to see the main game if your time is limited on Saturday but the more, the merrier!
CW Past & Present


TIDYING UP THE SEVENS
Pictured are a Group of Four – CW Past & Present – Jonas Robinson, Brandon Schellenberger, Walsham Owen and Brennig Prevost, members of the successful Men's Gen X side to win their Division at the Vancouver Sevens on the weekend. There were many CW youth, some seventeen in total – girls and boys, playing with B.C. teams in different age grade levels as well. To ALL of these players we offer our congratulations – the future of the game.

We conclude with an apology to PJ Carr whose photos were used in Monday's blog, in lieu of being unable to attend the Vancouver Sevens personally. Unfortunately, PJ's credit had been cropped to fit our page. PJ's rugby pix are very good and deserve all credit due. We are all doing work to promote the game of rugby in Canada, let's keep up the good work!


---