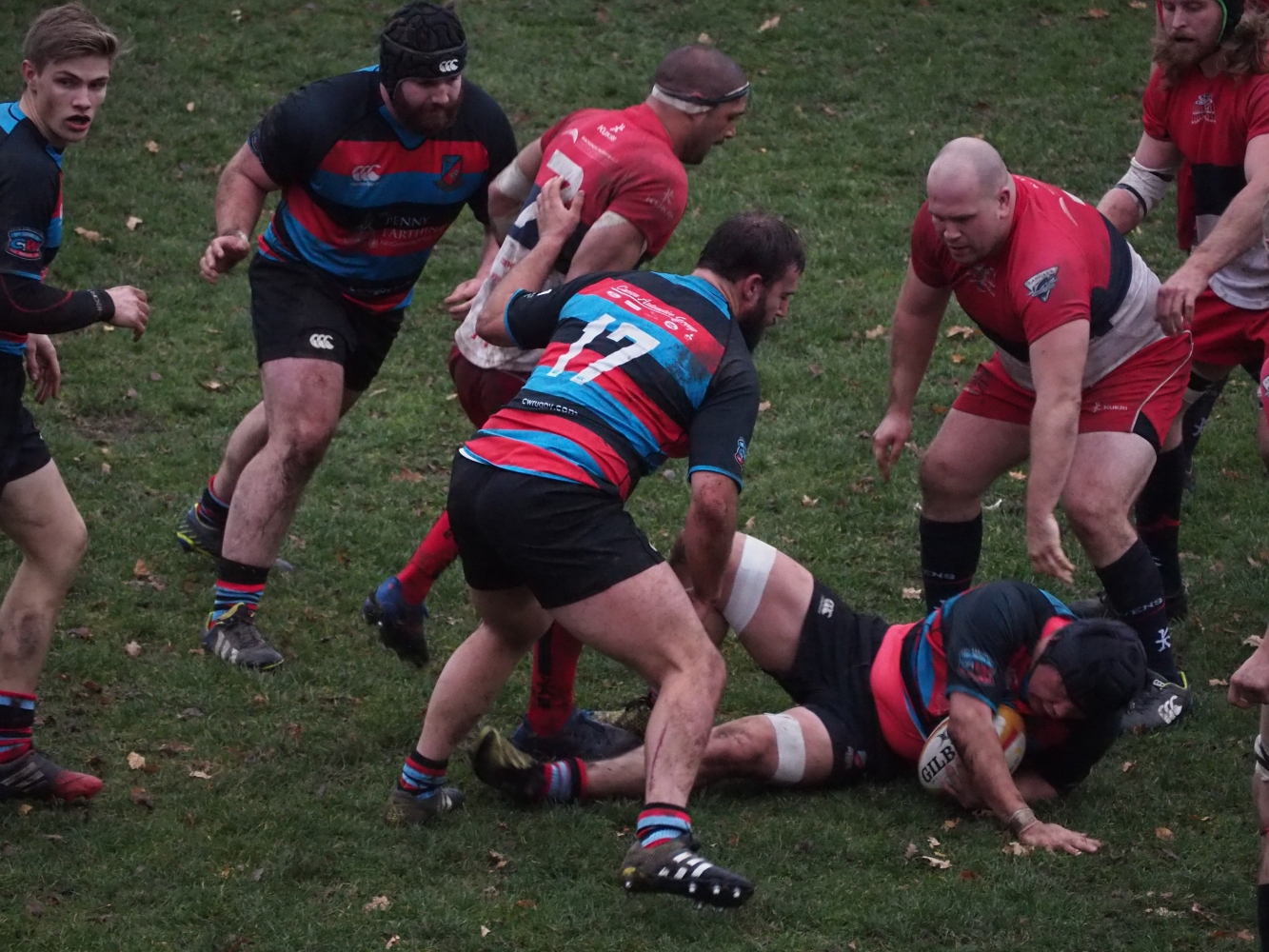 To Be the Best You Have to Beat the Best
This week CW welcomes UBCOB Ravens, recent worthy winners of the inaugural Canadian Club Championship. Last weekend they were somewhat brought back to ground by the Varsity TBirds, reversing last season's Premiership Final. Going into this week CW has a definite claim to a chance of putting two-in-a-row in the loss column for the Ravens. CW is the only undefeated team in the league at this stage, at 3 – 0 and sitting in second place behind UBC. The Ravens at 1 – 2 sit in sixth spot. Both teams won home ground encounters last season, CW at home, 37 – 15 and Ravens with a dominant lineout display at Jericho, 31 – 22. The Reserves of both clubs are also very equally matched; CW at 2 – 1 on 11 points and the Rippers at 2 – 1 on 10 points, so the curtain-raiser is also very promising. Spread the word and plan to be there. The Club's Premier Women host a return match against Nanaimo at 11:45 a.m. Each week sees our women gain greater confidence and provide a more cohesive, quality performance. Check out the women's match, pop up to our sponsor's Penny Farthing for a pint and sandwich and make a day of it!
From the Anything's Possible file we inform readers that Usain Bolt is pulling the crowds in in Australia, having donned soccer cleats for the Central Coast (NSW) Mariners ("semi-pro") team. Somewhat of a "comedown" from the heady days of triple gold medalist in Rio two years ago! Also from the Antipodes, we bring readers the following story about a newly proposed World Rugby Competition. Billionaire, Andrew 'Twiggy' Forrest has been so touched with the loss of the Western Force in Super League that he has gone out on a limb.
"Western Force could battle as many as seven teams for a $1 million purse in an expanded World Series Rugby competition next year. Mining magnate Andrew Forrest has already caused the biggest shake-up in Australian rugby since it turned professional 23 years ago by bankrolling WSR and the Force.
Initially designed to keep the Force afloat after they were axed from Super Rugby last year, WSR has established a foothold. Forrest is getting ready to roll out a new five-year plan after the Force finish their seven-exhibition game series. Two of the new sides are believed to come from Japan. Former Force captain Matt Hodgson, now the club's head of elite performance, has just returned from talks with high-profile Japanese clubs. One of the leading contenders will be the Robbie Deans-coached Panasonic Wild Knights, who the Force play at nib Stadium on August 17.
It is hoped one team will play out of New Zealand and other options include sides based in Fiji, Hong Kong and Singapore. Clubs could be owned by companies, individuals, national unions or current management and will not be tied to a salary cap for their 30-man squads. Twelve parties have already expressed interest about securing an initial five-year licence and at least two more teams may be added within five years.
The competition would be played between March and June next year over a 14-week home-and-away season. The top four sides would then go into a three-week sudden- death finals series. Discussions are also being held with broadcasters throughout the regions where games will be played. A WSR spokesman said the 2019 competition "remains a work in progress" but announcements could begin within the next few weeks. The tournament would need a tick of approval from Rugby Australia before being put to international governing body World Rugby for ratification.
However, WSR shapes as a vehicle to grow the game in Asia and the Pacific Islands, regions that could become strongholds for the sport. World Rugby is likely to take a dim view if RA did not work with WSR, but it is understood the relationship between Forrest and the national body has improved slightly since the initial fallout over the axing of the Force, who finished 15th, 16th and 12th in their final three seasons of Super Rugby. They didn't qualify for finals in any of their 12 seasons. WSR has morphed from Forest's original plan for a six-team Indo Pacific Rugby Championship and will be run by an independent board with Forrest as chairman. There will be a commission of clubs."
Winding up today, we bring you a game report from last Sunday's U19 encounter between CW and Cowichan RFC, compliments of Coach Spenny; "The rugby gods were smiling down on Windsor Park on Sunday as the U19 boys pitted themselves against the mighty men from north of the Malahat. This was a full-blooded affair from the start with Cowichan in particular showing a real hunger for the battle. CW weathered the early storm and seemed to use the bruising contact to slowly build their own confidence and momentum. Priding themselves on a balanced attack, CW shared the first-half scoring between their mobile forward pack and speedy backline. Spencer Hoffman was first to cross the line following some outstanding support play. Winger Zach Moncton blazed a trail down the left flank for the next score in his first outing for the club this season, before dynamic #8 Henry Down and veteran hooker Zarija Djurickvic dotted down. Captain Jack Carson was good with three of the four conversions. CW had a comfortable lead at the interval.
The second half saw more of the same with CW pulling ahead on the score sheet mostly because their skills held up better under the pressure that the Piggies applied. This team has a relentless approach to attack. Nick Bamford, Carson, Down and Thom Eason all scored in the second stanza. Unfortunately, the sun wasn't the only thing yellow shining in a couple of CW faces, as "Captain Jack" and Chris Graham were both sent to the Sin Bin during the second half. Man of the Match honours went to Alex Hutcheson who had a torrid game from the first whistle to the last. Special mention must go to Alec Boegman who put in a muscular performance as he was paired in the second row with veteran "Mope" Hills. Thanks goes out to the referee and of course, our respected opponents, in just one more encounter between these storied clubs."
The lads play Westshore this Sunday at 2:30 p.m. at Windsor. To the club's fans we suggest you continue to enjoy this beautiful weather and come out and enjoy boy's youth rugby at its best – all so far very removed from the monetary "corruption" in the preceding article, wrought by big bucks! Go, CW!
---