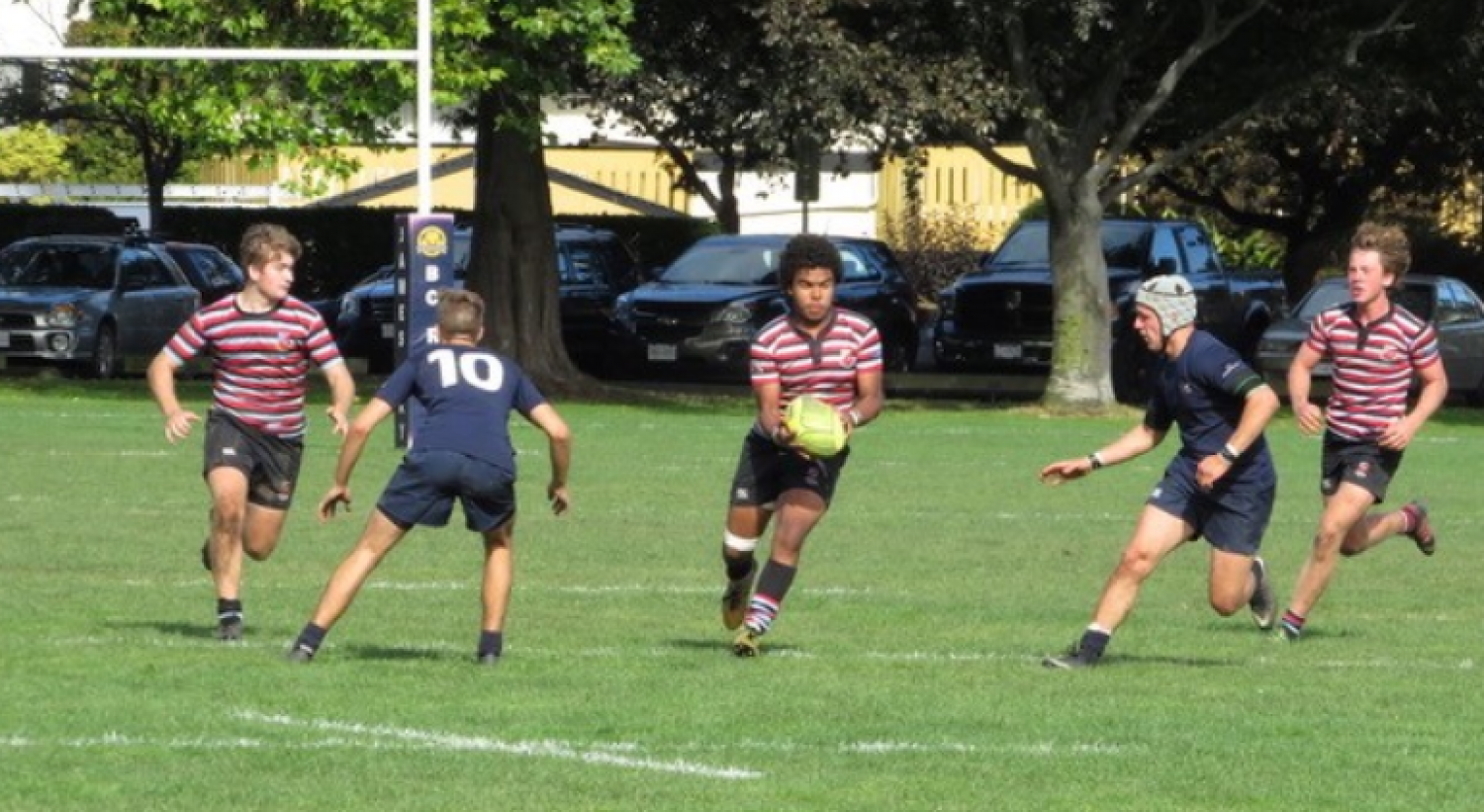 Further scores from the weekend......
From Coach Spenny we have the following report of the U19's opener against JBA. This age grade has been increased from U18 to U19, not sure of the reasoning, maybe Head Office has hopes of better retention figures, we'll see.
"The weather broke to give both squads a chance to display their skills in perfect rugby conditions. With the change from U18 to a U19 league a few of the stalwarts from last season's championship winning side were able to pull on the red, black and blue once again at the junior level. Both Conor Hills and Wyatt Giesbrecht lending their experience to a new-look, new energy team. CW fielded a truly international front-row with Canada (Alex Morrow), Texas, USA (Garret Warren) and China (Toby Wu) leading our scrum. All proved to be a welcome addition to the club. Payne Jones put in his finest performance in a CW jersey and was a real example for the newbies. Undoubtedly the shining star in the pack was flanker Brendan Tatalias! He did the work of (and sometimes for) at least three men today. Relentless tackling, powerful running and tireless support play earned him the "Man of The Match" award. Our backfield appeared in many different guises throughout the game, but veterans Chris Graham and Nick Bamford steadied the ship from their half-back positions to allow debutants Spencer Hoffman, Leo Mah, Jack Batoni and Xavier Benjamin to shine. However, all of this exciting talent was not enough today as the team fell to a physical and well-drilled team from James Bay. The final score was 24-17."
Sounds like a lively start to the season and good to see James Bay junior strength on the up and up.
The Men's Islanders took on the Uvic Saxons as the curtain-raiser to the curtain-raiser at 11:00 a.m. on Saturday. The Islanders were a little thin on numbers for their opening hit out and the final score went something like UVic 40 CW 7. A shout out to old boys, newbies and bottle washers as this match will be replayed for comp points on Saturday and the Divvies and Prems are on the road with full contingents. If a mere 50% of those old blokes playnig touch last Saturday was to don the cleats, we would be off to the races!! The Islanders play the Saxons on Saturday at The Park.
Giving Back........
Pictured are the CW contingent involved with B.C.'s winning U16 Boys team at the Western Canada Regional Championships this summer. From left to right; Shane Muldrew (Head Coach), Matthew Gordon, Owen Smith, Max Abercrombie, Joshua Mao, Vanya Smith (Manager), Aaron Cook (Assistant Coach). CW notes that Matt Gordon is "giving back" this season by lending a hand with Minis. 'onya, Matt!
That Time of Year!
CW would like to remind those supporters who have registered with an on-line payment, that your renewal is an automatic notification. To anyone interested this is an easy option to support your club with an annual subscription ( Supporters Club ). Our operational costs are expensive and any contribution would be gratefully appreciated.
The club also wishes to remind followers that we do have some CW gear available for on-line purchase. The orders are filled at the end of each month. The Store can be accessed HERE.
---