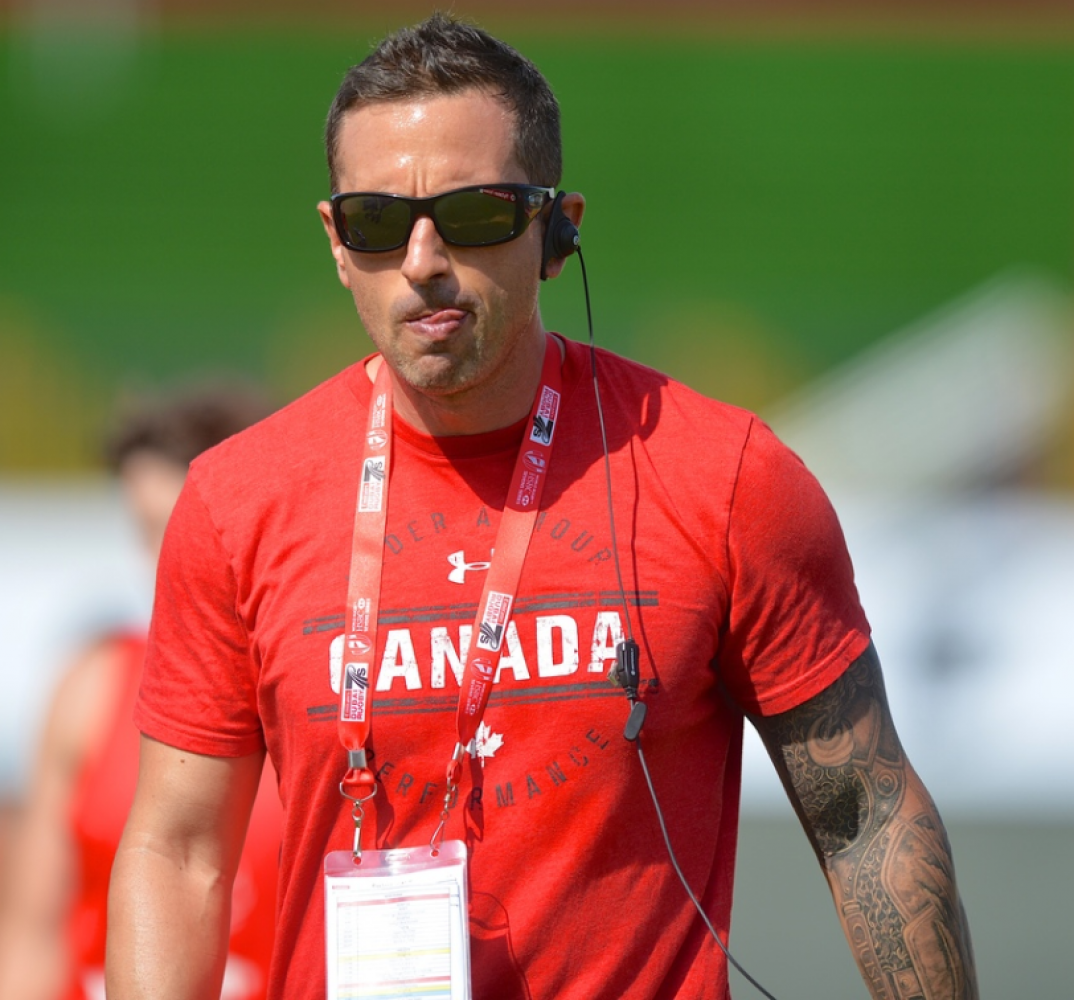 CW congratulates Sandro Fiorino on the recent announcement of his selection as Head Coach of our NSWT's XV's program. There will be an upcoming trial game between East and West as he starts to compile a "long list" of talent. Our CW female program would like to congratulate the CW players selected for the East and West camps upcoming later in May. There are total of ten athletes that have suited up for the Tricolours involved in the East and West camps.
Notably, there are two players that have come out of our youth programs. Jess Neilson was part of the CW mini program prior to moving to Vancouver. She returned to Victoria to attend UVIC as a standout for the rising UVIC program and ply her significant skills with the inaugural CW women's program. The second player, Sophie DeGoede, has been part of the CW mini program since Grade 3 and was one of the original twelve in the inaugural year of the Girls Youth programs in 2011/2012 season. She has represented Canada at the U18 level and had many games with the Maple Leafs 7s program. She is currently attending Queens University as a double varsity athlete in Basketball and Rugby and she was OAU Rookie (Rugby) of the year this past season.
Congratulations to Saskatchewan rugby products, and current CW/UVIC players - Jenn Appleby, Gabby Senft and Julia Folk. All of these athletes are UVIC standouts and CW players and have seen previous higher honours at the U20 and senior levels.
NSW15's and World Cup veteran players Olivia DeMerchant, and Karen Paquin suited up for the Tricolours in the World Cup year in 2016/2017. Finally, a special congratulations to CW/UVIC players, Chanelle Edwards-Challenger, Kara Galbraith and Sya Trafford. These three athletes have been strong contributors to both programs and we are very excited and very proud of their efforts.

We would like to wish these CW athletes and the rest of the invited athletes the best of luck in their upcoming camps.
An indicator of the class of these athletes is the example whilst chatting with Karen at the recent Sevens event, she interrupted our chat to sign two autographs for young girls. 'onya, Karen!
Finally to add a further note about the growth of the female game. At the B.C. H.S.'s Sevens Championship on the weekend there were teams from Smithers, Dawson Creek, Houston, Kootenays, Mt Boucherie, Nechako Valley and Williams Lake. Happened to speak with some young ladies form Williams Lake who were still gob-smacked about their win in pool play over SLS. What a buzz. I conclude this blog with an extra special shout out to coaches – school and club, near and far who have spent time with these athletes to teach and develop their game. Go, Canada!
MEN'S CENTRALIZED SELECTS Vs ONTARIO ARROWS SEMI-PROS
Best of luck to all players on the field as Kingsley Jones tests the effectiveness of high intensity training this Friday night in Ontario. The Centralized squad will include Dustin Dobravsky, Robbie Povey and Doug Fraser in its starting combination. This will be the first step towards a hopeful, succesful qualification via Repecharge for the RWC in Japan. The Repecharge picture is clearing and althouigh still permutations are open, it is looking very much like Canada playing Hong Kong, Porttugal and Kenya to see who gets the spot.

---