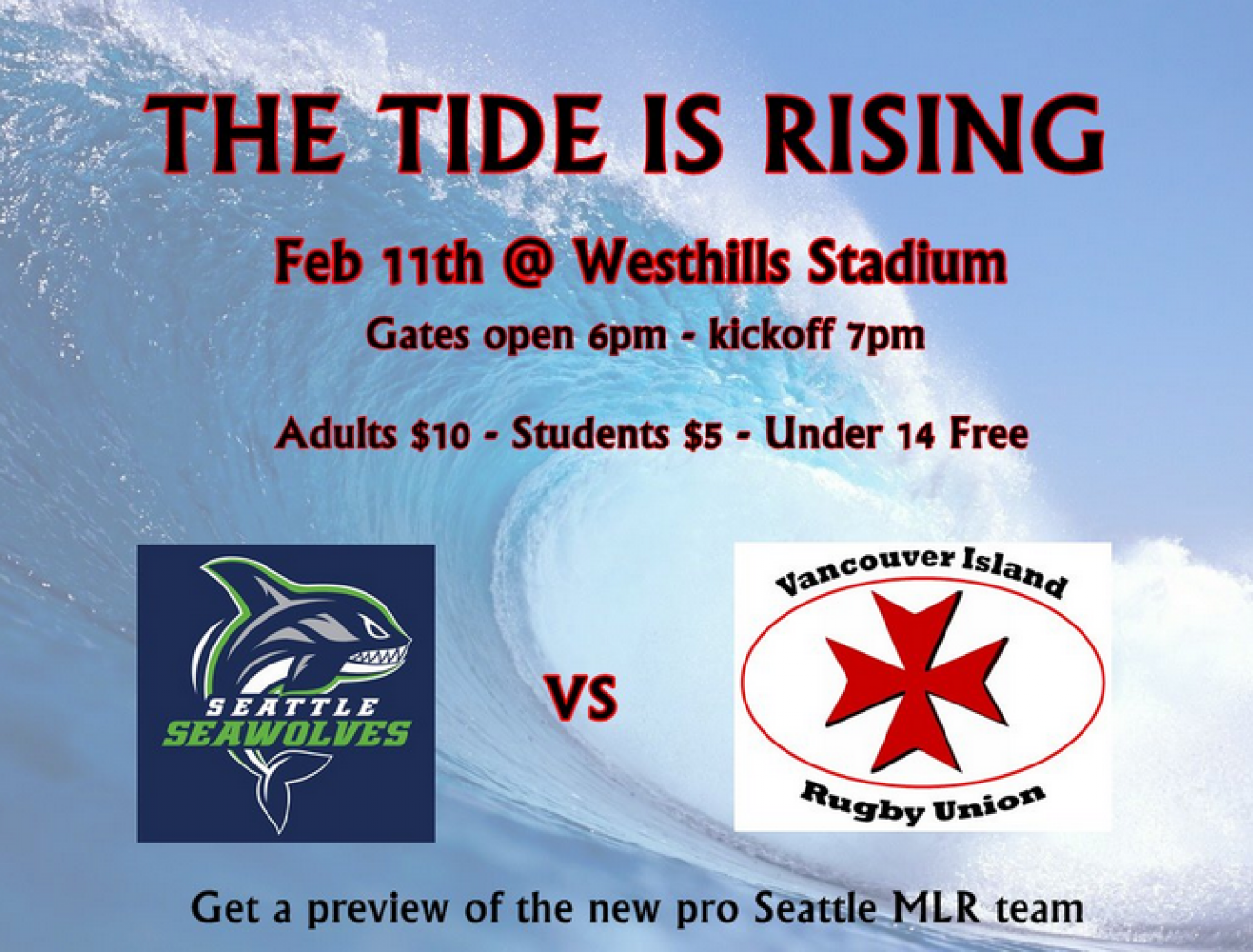 It took the game day video to more closely observe the play of Clay 'Burger' Thornber from last Saturday. This writer wishes to add plaudits to the Burger who was involved with almost as much grunt work as Finnemore, Hard Hat earner on the day. As denoted on this site some time back, Clay is often the 'Unsung Hero'.
Clayton will join a number of Tricolours whose names are in the hat for the VIRU Tide team to be selected to play the Seattle Seawolves, this coming Sunday evening (11th) @ 7:00 p.m. at Westhills Stadium, (gates open 6:00 p.m., Adults $10; Students $5; Youth U14 - free.). CW guys in the mix are; John Braddock, Clayton Thornber, Liam Chisolm, Damon Adams, Nathan Stewart, Brandon Schellenberger, Riley Dinardo, Connor Pullin, Anton Ngongo, Brett Johnson, and Justin Logan.
Despite the morass that the NSMT program finds itself in after their consecutive losses to Uruguay, the squad will have to re-focus for the upcoming ARC competition between U.S.A., Brazil, Chile, Argentina and Uruguay. Wins have already been recorded by Uruguay, Brazil and the U.S., 17 – 10 over Argentina. Canada plays the U.S. this Saturday in Sacramento and then it's Brazil at Westhills on Feb., 17th.
Coach Jones will be deprived of his 'foreign players' and I assume, those players contracted to pro teams in the upcoming Major League Rugby competition. Selections will no doubt include players from the tier II and III depth chart. Included in this group are CW's; Fraser, Povey and Dobravsky. We congratulate this group and wish them well. So, who's who in the MLR zoo? We have the Austin Elites, New Orleans Gold, Utah Warriors, Glendale Raptors, San Diego Legion, Houston SaberCats and the Seattle Seawolves.
Of course, at the local level the show must go on and if any of the above three are selected, they will need "boots filled" at the B.C. Premiership level. This is a classic reason for why we see wholesale, brief or longer changes of a host of players at club games to the point that now, CW has a depth chart of some ability, experience and value. In the past, clubs such as UBC, Burnaby, UVic and Caps have proven the value of this approach, for it is now that time of the season when "go to" players will be missing from lineups. Clubs such as UBCOB and to a lesser degree, Lomas who have stocked up on "international", registered players, might well start licking their chops!
IN MEMORIUM:
It is with deep sadness that we report today the loss of long-time stalwart, Don Burgess. We will remember Burge at a later date with a more detailed eulogy however, suffice to say for now, he was simply, one of the best. His love for rugby knew no bounds and his beloved Wanderers (and later years, CW), was often the recipient of snippets from his Thesaurus of rugby knowledge. He was 85 and he passed peacefully last night, surrounded by family. Don went into care last summer for dementia and related complications. He kept up his positive outlook on life until the end. He had an illustrious rugby career, as a player and as a coach and he enjoyed life to the full. I always loved the story The Burge told about learning to side-step around the trees in Queen's Park, New West! He will be greatly missed. RIP, Burge.


FOR YOUR CALENDAR
1. CWRFC AGM – Thursday, Feb., 21st, 7:15. At The Temple – all welcome.
2. CWRFC Annual Fun(d)raiser – April 7th, Union Club of Victoria.
3. CWRFC Players Annual Dinner – April 14th, location TBD.
---