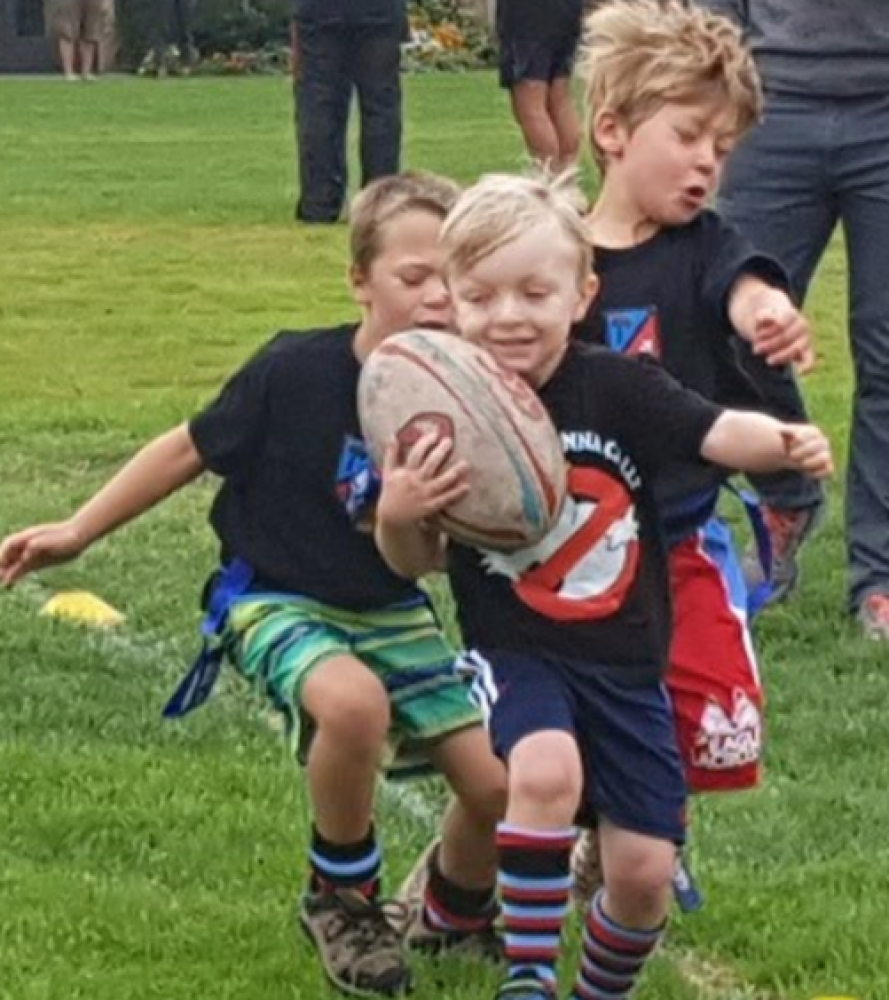 JUNIOR DEVELOPMENT THRIVING
Hats off to the Tricolours junior coaches and parents for their hosting of a mammoth Mini and "modified rules" Rugby Jamboree at The Park this past weekend. Plaudits also to all of the participating clubs and teams – Westshore, JBAA, Comox and Cowichan. Reports mentioned over 200 kids playing rugby. Reported highlight was the play and significant numbers of U14 girls. Terrific news!
House of Windsor was a busy affair as the boys U16's played a team from Port as well. Port Alberni has come into the league on an exhibition basis this season and CW managers talk about the great experience of travelling to Port to play and be hosted, post-game. Our senior men always refer to this outing as a season highlight, so it is great to see this tradition being started with the juniors. The league this year is sparse with no team from Westshore however James Bay and Cowichan continue to make things happen. CW is 5 – 1 to date. Playoffs will take place at the end of the month and the winner of VIRU will travel to the mainland for the B.C. Championship. Latest photos.
Final fixture for Sunday saw this season's U18 boys take on the "Alum". Coach Spenny reports a fun match of 12 a-side which saw greats from the past; John Cook, Ben O'Flynn, Chance Harper, Brandon Schellenberger ( who had played 11/2 games of senior men's rugby the day before!), Edward Downs, Callum Masterton, Aiden Cole, Jonas Robinson and the irreplaceable, Braydon Tate, all at Uni! There was post-game socializing and lots of laffs. That's the CW style, guys!
FOOTNOTE: Jonas flanked by Spenny and Rogie; Edward and Henry, flanking dad, Hugh……….as an aside, Dr. Hugh was featured on a Spring Tide U18 team yonks ago, along with Wanderer's team mates, Johno, Pete Kilshaw, Donald Carson and the Ruggernut as Coach!
---