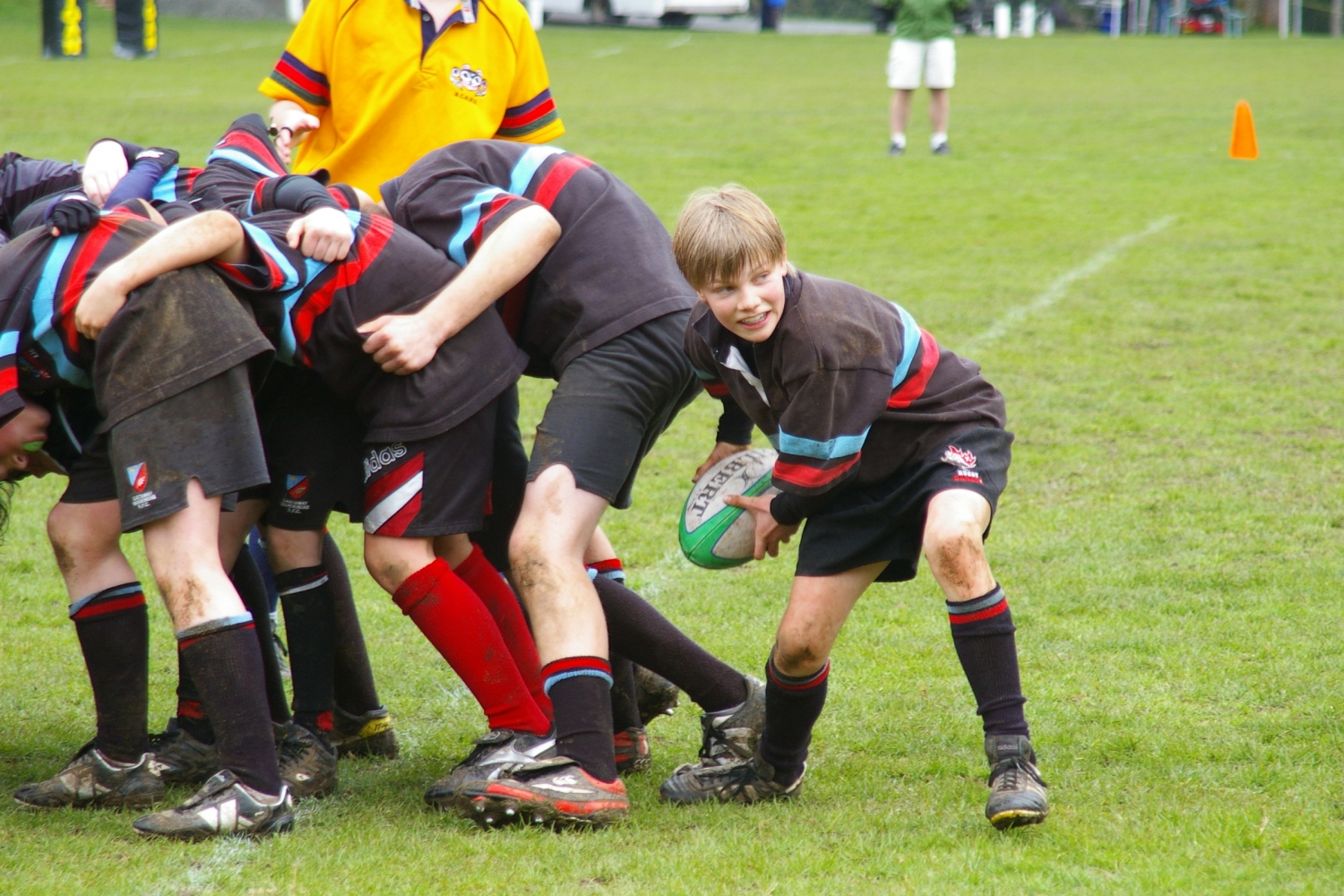 WHERE ARE THEY NOW?
This week we provide a brief profile of Morgan Tate. Yonks ago, when Morgan was five, his dad and the Ruggernut decided to give mini rugby outside of elementary school, a shot at the club level. Morgan is one example amongst many who represents the success of this program. Morgan has just completed his degree at UVic where he had to both bide his time and work hard, to achieve his goal – a regular VIKE! In his final year, he became a "go-to" pick, mostly at the #10 spot. I observed Morgan take some special attention as sides sought to attack his spot however, like the proverbial Phoenix, he always rose to the top, coming back with crafty plays which more often than not led to tries for his speedy outside backs. As a young man, Morgan often came back to work with the younger kids. We look forward with excitement to see what Morgan can offer the Tricolours on the pitch. 'onya, Morgie!
The whole Mini Crew, circa 2002.


Postscript:
Canada NSMT lost today to Tonga, 15 – 31. Argentina defeated Samoa, 85 – 14 and the U.S. d. Uruguay, 49 – 36, rounding out other action in the America's Pacific Challenge. A wee birdie informed us that the Argentinian team is basically a squad that recently defeated Toulouse and that the pace of the game in these matches is 2-3 times faster than Premier play back here in B.C. This pundit finds it interesting (not), that the Canadian squad really only had three days prep together before going into this affair vs centralized programs run by most of the other countries. No doubt, much will have been gleaned by Mike Shelley to feed to Coach Jones as to where some of these players will fit in going forward. Next up, perpetual nemesis, the U.S. of A., Sunday, 10:00 a.m., (PST). This can be watched at;
www.worldrugby.org
Go, Canada!
---