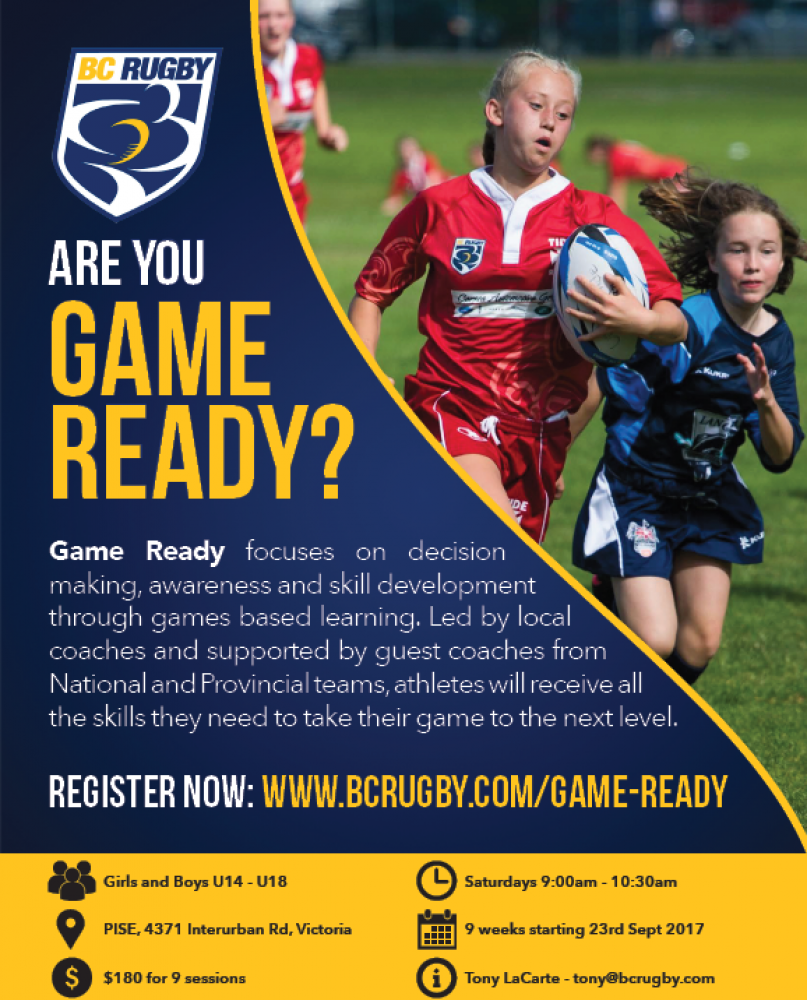 Something for Juniors to notebook.
NSMT Maple Leafs Sevens. Sad result, 0 - 4. We were rather chuffed to see four of our boys with this squad but results for our Tier #2 Sevens guys leave much to be desired.
Brennig Prevost, moons ago and currently member of Men's U20's team that dropped one to Namibia, 16 - 31 in their opener at the U20 World Trophy Tournament in Paraguay on the weekend. The Magician and mates trailed 8 - 12 at the half but failed to get on top in the second stanza. Japan next up.
Tye Spicer (circa 2005) is appealing to team mates and other Old Boys to join him on Opening Day in a Touch Extravaganza. Please relay this appeal to anyone you think might be interested in participating in alumni touch. He does not have too many e-mail addresses!!




Schedule is below, hope to see a great turn out!
September 9th @ Windsor Park:
10:00am - Mini rugby
11:00am - CW Women's game - senior girls and women touch
12:30pm – CW 1st Div vs JBAA 1st Div
2:00pm – Alumni Touch Game (Roger Robinson XV vs Ian Jones Selects)
2:45 p.m. – CW Premier XV vs JBAA Premier XV

WEBSITE APPEAL:
We are appealing for volunteers who might like to try their hand at blogging on this site or taking game day photos, the latter being a vital need! Contact
Macca

HOME PAGE: We have added a search component to our site on the main menu bar. For now this has negated a "Home" return link HOWEVER, if you simply click on the CW Club icon, that will get you back to the home page. This navigation will become very easy with one or two tries. We are still exploring the possibilities of includng the "Home" button. Support CW Rugby.

---