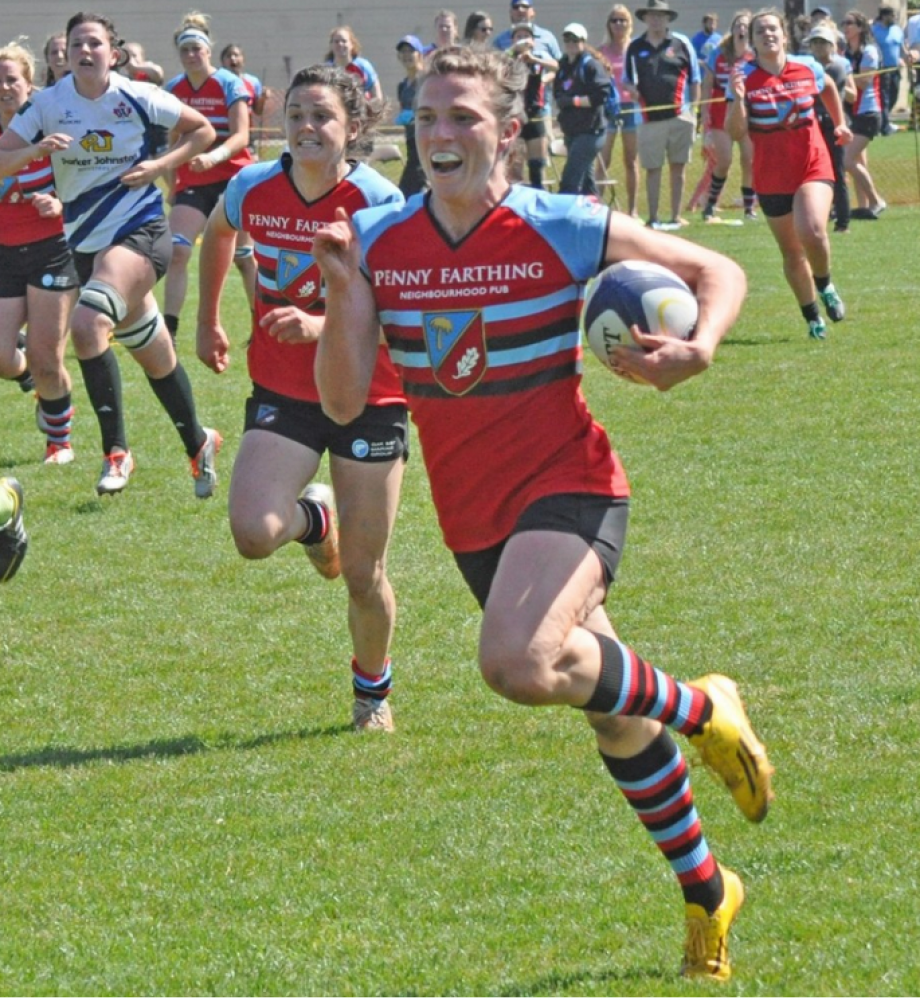 .....and we get to see her at all home games!! Nominated Canada Women's Player-of-the-Year, CW's Julianne Zussman. You beauty!
When the scrumming machine breaks down, what do you do? "You push hard, I'll push hard….." CW Prem Women Eight" Vs a 'CW Men' Tight Five! What a club!
Copped heaps for giving no tale of The Twos! Boys, I can only post what I know. Cam Man has been very out of sorts for a long while as well and I am not omnipresent. This as a precursor to the following story line; "The Twos played JBAA in an exhibition last Saturday as 'curtain-raiser', game #1 of three. Result; 10 – 10 tie." 'onyas, Twos.
Also in the vein of integration. Featured is a pic of our age grade girls taking a very different training night at Zuma. The girls had a fabulous time and came away with an edge of attitude. Well done!
B.C Senior Men, Women and age grade teams did very well in last weekend's Vegas extravaganza. The Women's Next Gen team won the Open Division. CW's, Laura Sargent will join this team for the upcoming Vancouver Fiesta. Well done to all CW players who featured in Vegas. Sammy Kahn was on the Boys Navy team (3rd); Kelsey, Payton and Shaye were on the Girls U18 Gold – 3rd; Amelia, Chloe and Maelle with Girls U16 – 3rd. Ripper!
The NSMT had a torrid time in Brazil on the weekend and there is much chat on the airwaves already. No doubt rugby fans in Vancouver this weekend will have this topic on their minds as well. Just make sure you don't hang on to it for too long! The object of the weekend is to cheer our boys and renew friendships from across the Province and our land. We leave readers with this cut from an e-mail on Facebook, from Chris Le Fevre, (former CRU Rep to IRB and Board member for an extensive period), to RC's CEO, Tim Powers.
Final word for today, more good news. The Exec of CW Rugby wishes to thank everyone in attendance, and some not, last Saturday for their efforts in ensuring our Fun(d)raiser was successful. It was a terrific evening. Thanks Spencer, Mark and the generosity of those assembled. CW is solvent for another season!!


---