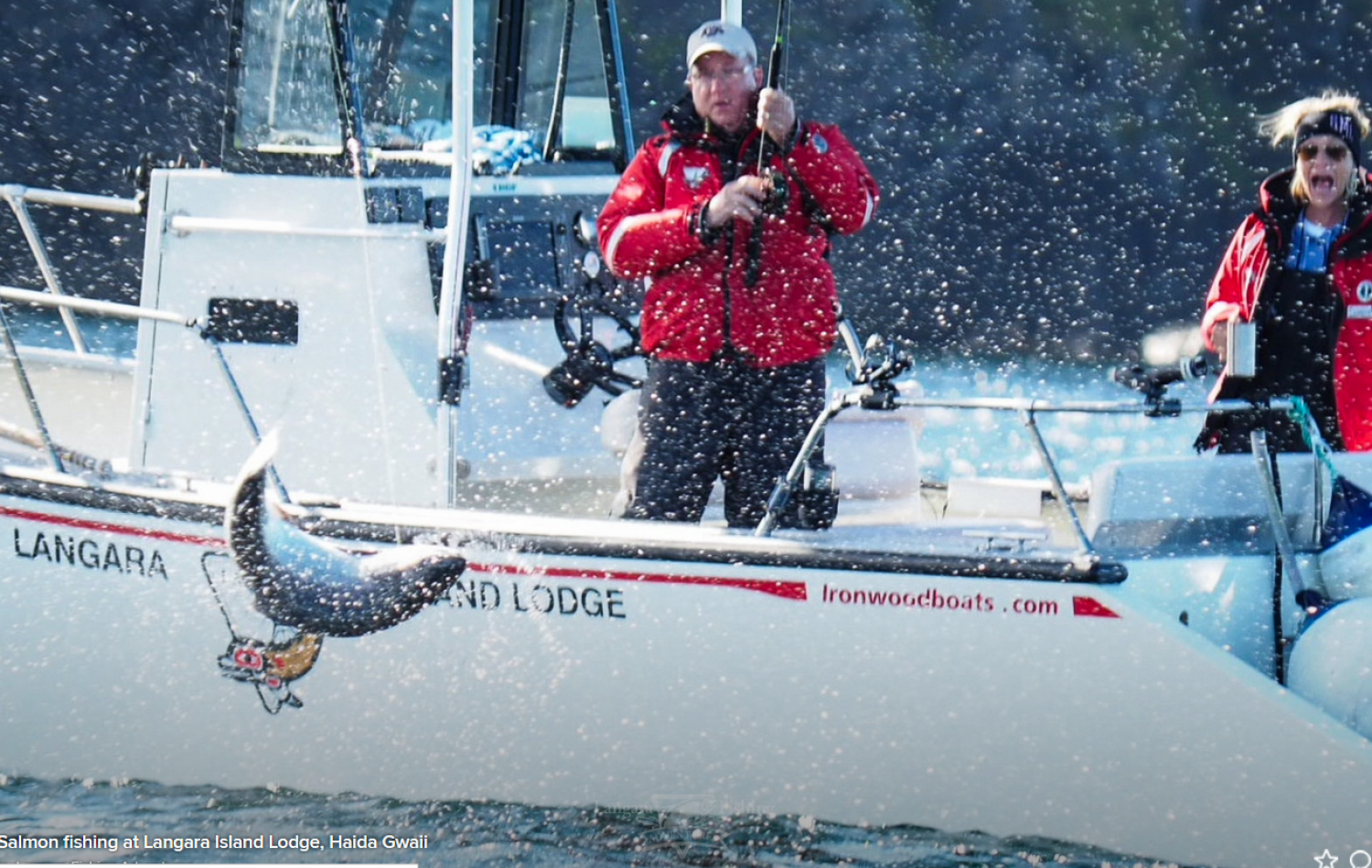 Put Yourself in this Picture.
Catching a Tyee at the marvellous Langara Lodge, Haida Gwai! It does not get any better, or try a day on halibut for a change. Thanks to Rick Bourne and Langara Adentures for making this a possibility. At Open Auction, more often than not such a bucket list can be had at a bargain price. Bang! Bank on this on the 25th.
Dinner Star – Clue #2. This person was a Victoria U16 Singles and Doubles Tennis Champ.
For tickets, book HERE
(Remember to choose your meal from vegan, salmon or beef!)
Rugby Ramps Up
CW rugby this Saturday features CW U23 Vs UVic Saxons at 11:00 a.m. at Windsor. What a treat to be able to assemble a side at this age level for our club. Drop down and support these 'young guns'. This is a curtain-raiser to the 2ND Division match, CW Vs Comox Kickers. Our boyos will be going for win #3. This one kicks off at 1:00 p.m.
Westhills Rugby Canada Center, Saturday

2:00 p.m. B.C. Women's Selects Vs Canada Maple Leafs (XV's action). A great opportunity to see Canadian women vying for spots on the National team to be selected for the upcoming Women's RWC. The B.C. team will include three CW players – Jess Nielsen, Katie McNally and Kara Galbraith. We wish all players the best, as they put forward their case for selection. Guaranteed to be entertaining.
5:00 p.m. Canada NSMT Vs Argentina. Selection TBA.
Also, on the International front, Canada has both Men and Women NST 7's in action in Sydney Australia. John Tait has named twelve from a group of fourteen taken on the trip, with the return of Jen Kish being the most notable change. In the IRB opening series, the Women placed sixth, a most unsatisfactory result, one would presume and an improvement will be sought in Sydney. As for the men, we read where they have injuries from Wellington and there has been no news forthcoming about state of injuries or any replacements, so one could imagine, they will have their hands full with U.S.A., Argentina and Russia. CW Rugby wishes both teams well.
---