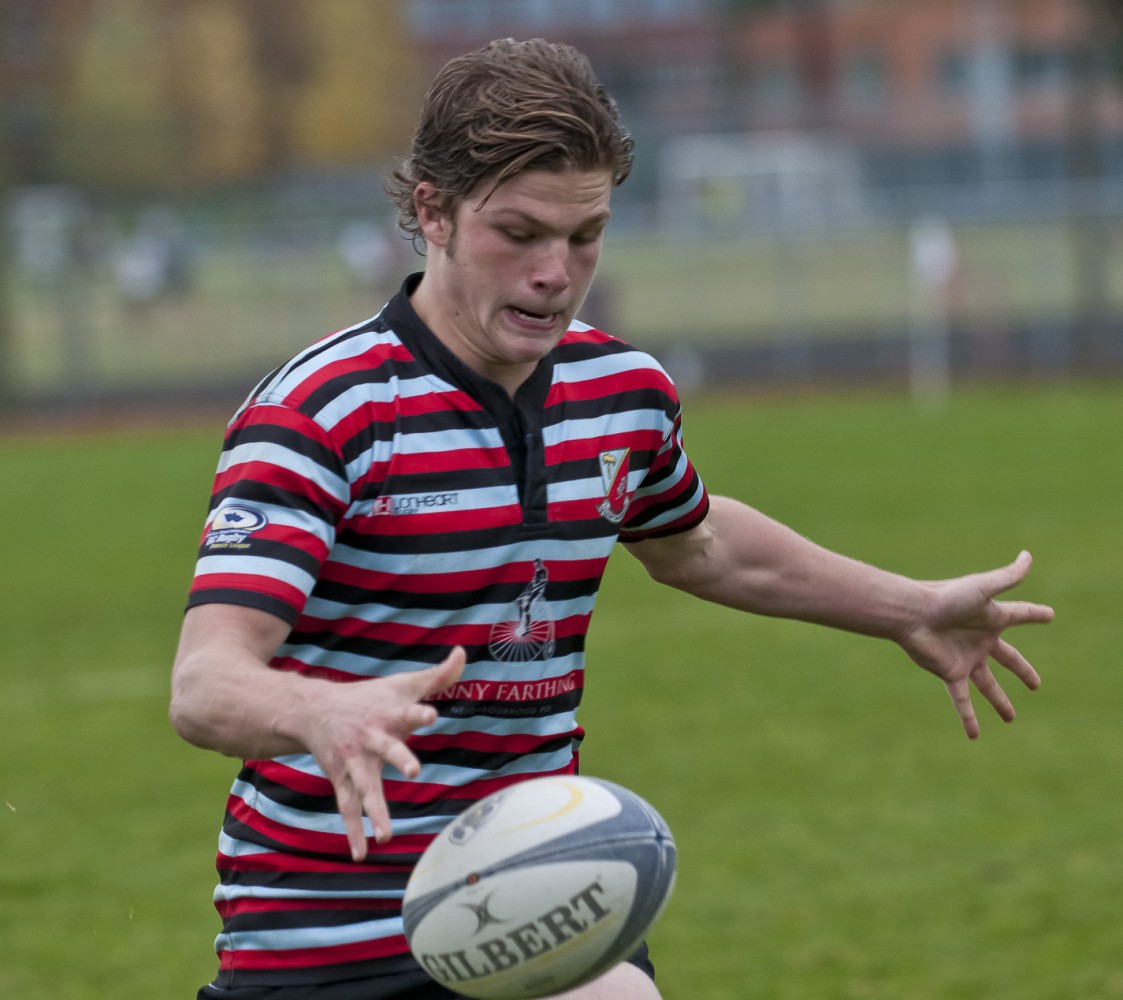 MIA for a number of seasons, following a major leg fracture, fans can expect the return of Dalsin to Windsor this Saturday.
A Full Slate for Saturday

CW will have two women's teams on the road this Saturday, U18 Girls at the Kamloops Rugby festival and our Premier Women at Seattle. The Prems will actually play their season opener, their other three matches being "exhibitions". Seattle Women have traditionally been very tough at Magnussen Park and this season will be no different as they opened their campaign last weekend with a win over a very good Burnaby Women's team, 26 – 19. Seattle were possibly disappointed the way their season ended last campaign, as they started with great promise and had a very talented side which succumbed to some injuries and loss of form. Further, the motivation of putting a licking on the current Champs will add fuel. So, no doubt, they will be out to prove different and the long trek from the Island to Seattle, arguably puts the Visitors down by 7 – 9 points off the bat. This will be a good indicator of Tricolour potential for the coming season. Our hopes are with "our girls" and the twitterverse will be closely monitored – go, Ceedub!
Whilst on the topic of CW Femmes, Rugby Canada today announced a long list of 25 "centralized players" who have been selected for the upcoming HSBC Women's Sevens Series, one of which will be taking place at Westhills in May. There is much joy in Mudville with the inclusion of CW's Caroline Crossley, Sophie De Goede and Denise Roy in the group. For Caroline and Soph, particularly satisfying as they have wound their way from Mini Rugby at Windsor together at the early age of seven for Sophie and nine for Caroline.
From Coach Tait, we quote; "With the start of the new Olympic cycle already underway, it's hugely important to us to get what we currently believe is the core of the team that will be in Tokyo 2020, working together as a group," Tait said. "The program has evolved greatly over the last five years and it is gratifying to see the athletes we identified for the Youth Olympics, Youth Commonwealth Games and FISU 7s teams coming through and providing us with some quality depth within this new centralized group. We are a much more skilled and physically talented group than where we started the last quad and it is absolutely necessary to keep the top development players training and accessing the support of our centralized program," Tait said. "The returning players will enhance the skill sets and game understanding of our development players by training alongside them and my expectation is that those development athletes will in turn push those senior players for selection in the years ahead."
Canada is coming off of the most successful period in program history, highlighted by its memorable bronze medal at the 2016 Rio Olympics after a 33-10 win over Great Britain made history for the sport of rugby in Canada and globally. In the HSBC Women's Sevens Series' four-year history, Canada has achieved three third place finishes in addition to a second place finish during the 2014-15 season. Canada has also won two cup titles (Amsterdam, 2015, Clermont, 2016) and is the defending Pan-Am Games gold medallist (Toronto, 2015). Our heartiest congratulations to all, but especially to our CW Trio.
CW First and Premier Men find themselves in a replay of their last outing – two weeks back Vs University at Windsor. I am not sure as to how the venue is calculated but with three matches against each other in the season, perhaps it is pulled out of the hat.
UVic have proven to be a fast, highly-skilled group this year and fans can expect them to be determined to make amends for their 31-18 loss to CW on October 1st. On the home side of the pitch, expect CW to continue to bring an exceptionally well- balanced attack from their experienced, tight group of forwards and quick, highly-skilled backs.

"I've been really happy with the commitment level of this group who have proven their work ethic matches their skillset," said Senior Men's head coach, Scott Manning. "UVic will come in eager and keen to get revenge from earlier this month and we expect a tough challenge for the players on Saturday", he added.
It will be interesting to see the starting squad the coach can muster later in the week. With returnees from the NSMT PRC matches (although there still may be some injuries) and the continued competition for spots, the side should have no weaknesses. For The Ones it will be another opportunity to see if their improved form is simply not a flash in the pan. Let's hope the weather is cooperative.
Addendum; In an earlier blog we mentioned UVic hosting CIAU National 7's Championships in two weeks. We stand corrected, it will be the XV's Championships. Go, Jess & Co.


---