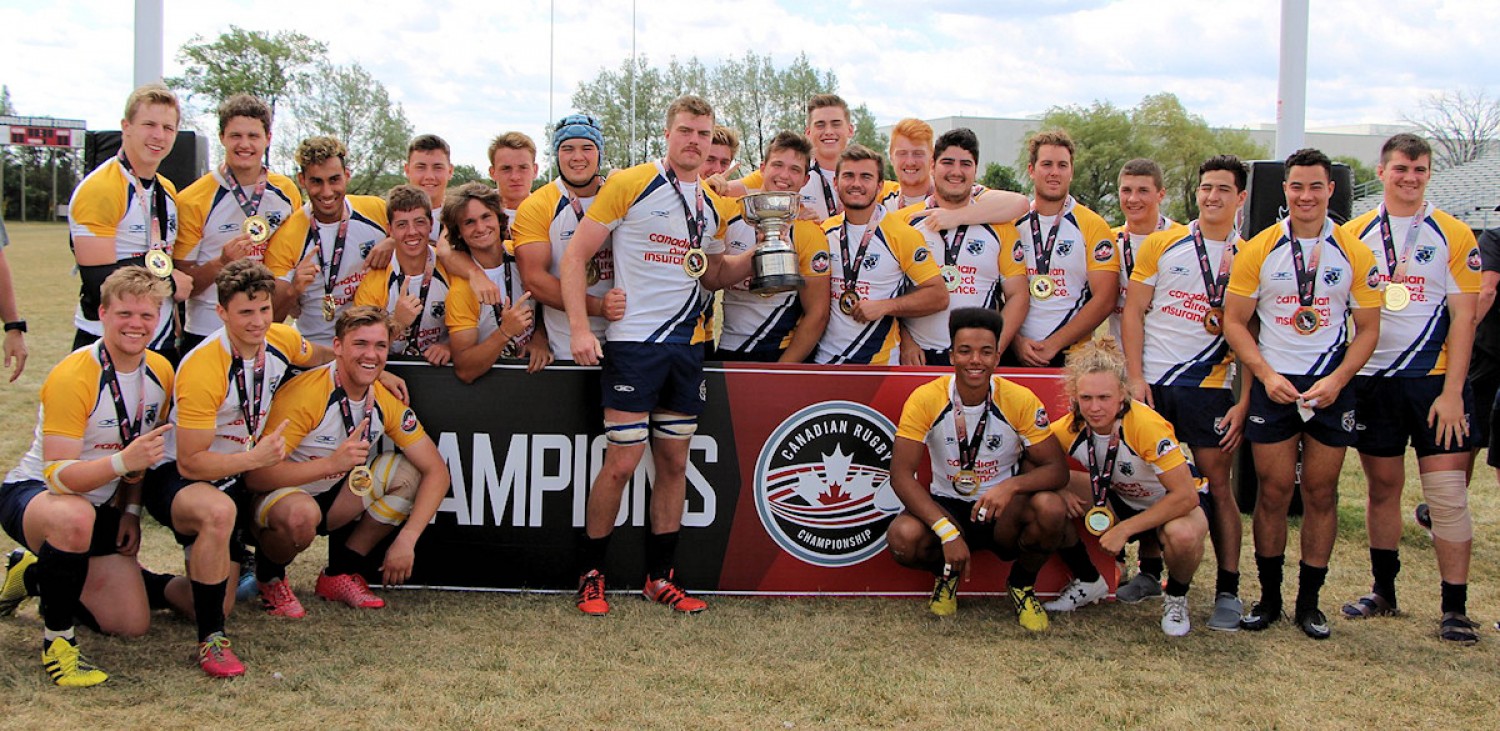 Reflections
(Or, where the heck is Gavin Kratz?)
As CW announces LIVE connection for registration for another season, it is easy to take time to reflect on sixteen years of Mini Rugby, players the likes of Luke McClosky, Sophie De Goede, Caroline Crossley, Morgan Tate, Fergus Hall to mention a few who have gone on to loftier heights. From its start, it has been a co-ed program and has now grown to a stage where it can stream off specialized programs for girls and boys.
Minis, circa 2003, Casey Dunning shows the ropes!
Successes stemming from Minis to Provincial titles have been many during this span. Today, we share the latest.
The recent CRC Junior National Championships saw the B.C. Men's U19 team win the title for the fourth time in the last five years. CW had two representatives on this team – Gavin Kratz and Anton Ngongo. Gavin started playing rugby as a tyke about age eight down at The Park and Anton has played through the age grade continuums. Gents, to you and your team mates, we offer our congratulations on your achievement and wish you well in your rugby careers as you now go on to play senior men's rugby.
This segues nicely into the announcement of CW GRAND OPENING DAY. SATURDAY, SEPTEMBER 10TH. Mark this one on your calendars now! It will be a great day of fun activities and skills competitions; showcase games of age grade and senior men and women; touch rugby; opportunity to register and buy gear, swag; barbecue; licensed beer garden. Stay tuned for further details, along with details pertaining to the various junior programs.
Follow us on Facebook
---