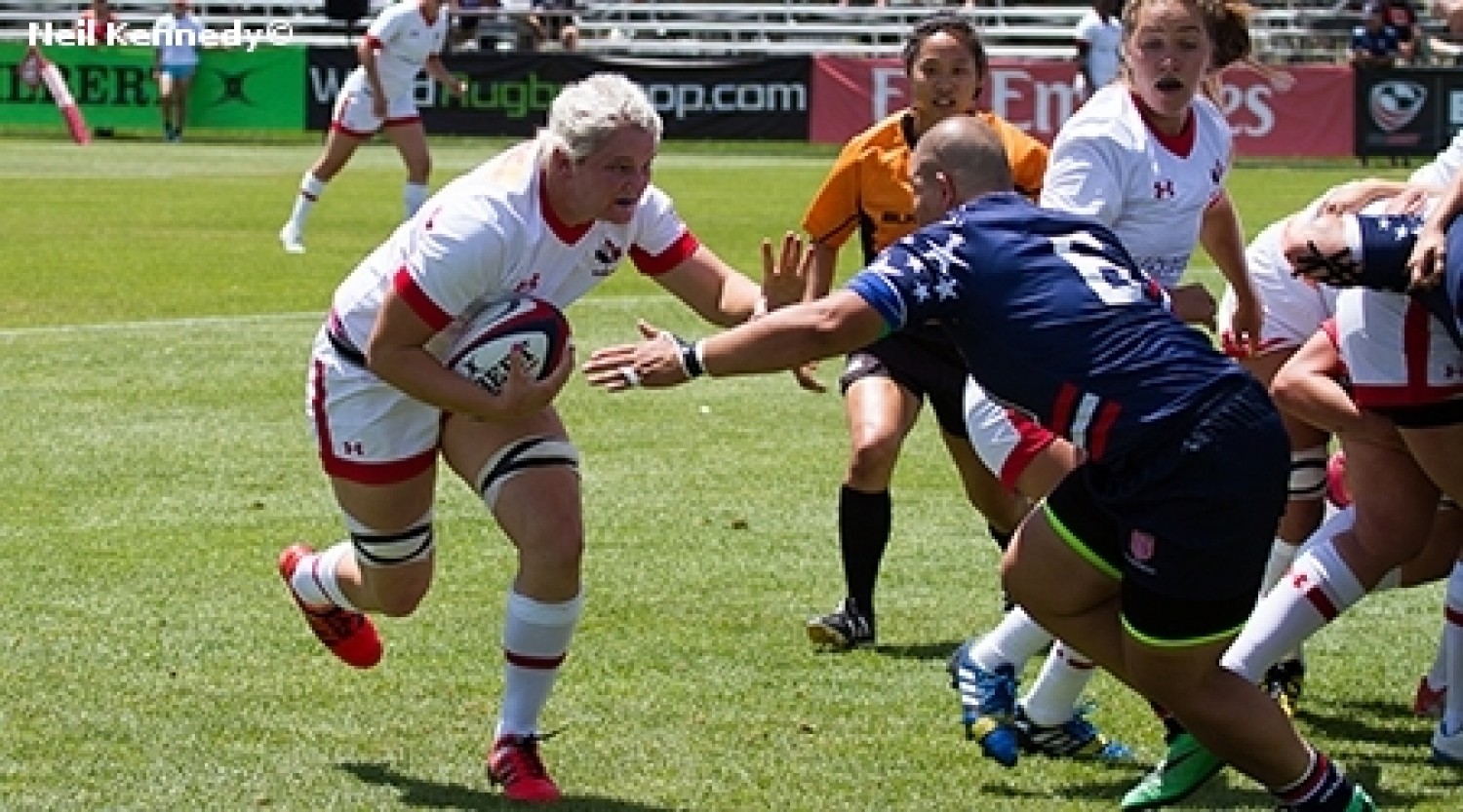 What a difference a year makes! This time last year in Red Deer, our women lost to England, 15 – 14 and to the U.S., 36 – 28. Yesterday, the women convincingly handed the U.S. a spanking, 33 – 5, bookended by tries from CW's Britt Waters who opened affairs at seven minutes and Julianne Zussman finished it at the 77th minute – two of the total of four tries, supplemented by a useful performance from the boot of Andrea Burk. The NSWT now take on France in the final match of the series on Saturday. Most readers will not have seen any of the action, so we recommend a view of this utube clip to understand the real quality of Canada's performance. To boot, bouquets to the Women's Maple Leafs who handed the U.S. Collegiate All Americans a 15 – 10 loss. Keep up the great work, ladies. We congratulate you.
SATURDAY 'STRAVAGANZA!
BULLEN PARK, ESQUIMALT, SATURDAY, 9TH.

1:00 p.m. Canada Men's Classics Vs U.S.A. Oldies

(Non-stop action, constant substitution; see all of your former team mates and National Team warriors)

2:15 p.m. Introduction and Send- Off to NSWT's Sevens – Rio bound. Go, you good things!

2:30 p.m. Middle School Girls game.

3:00 p.m. B.C. Bears Vs Prairie Wolfpack

(Rematch of last week and close CRC tussle)

The Park will be licensed and food available.


---