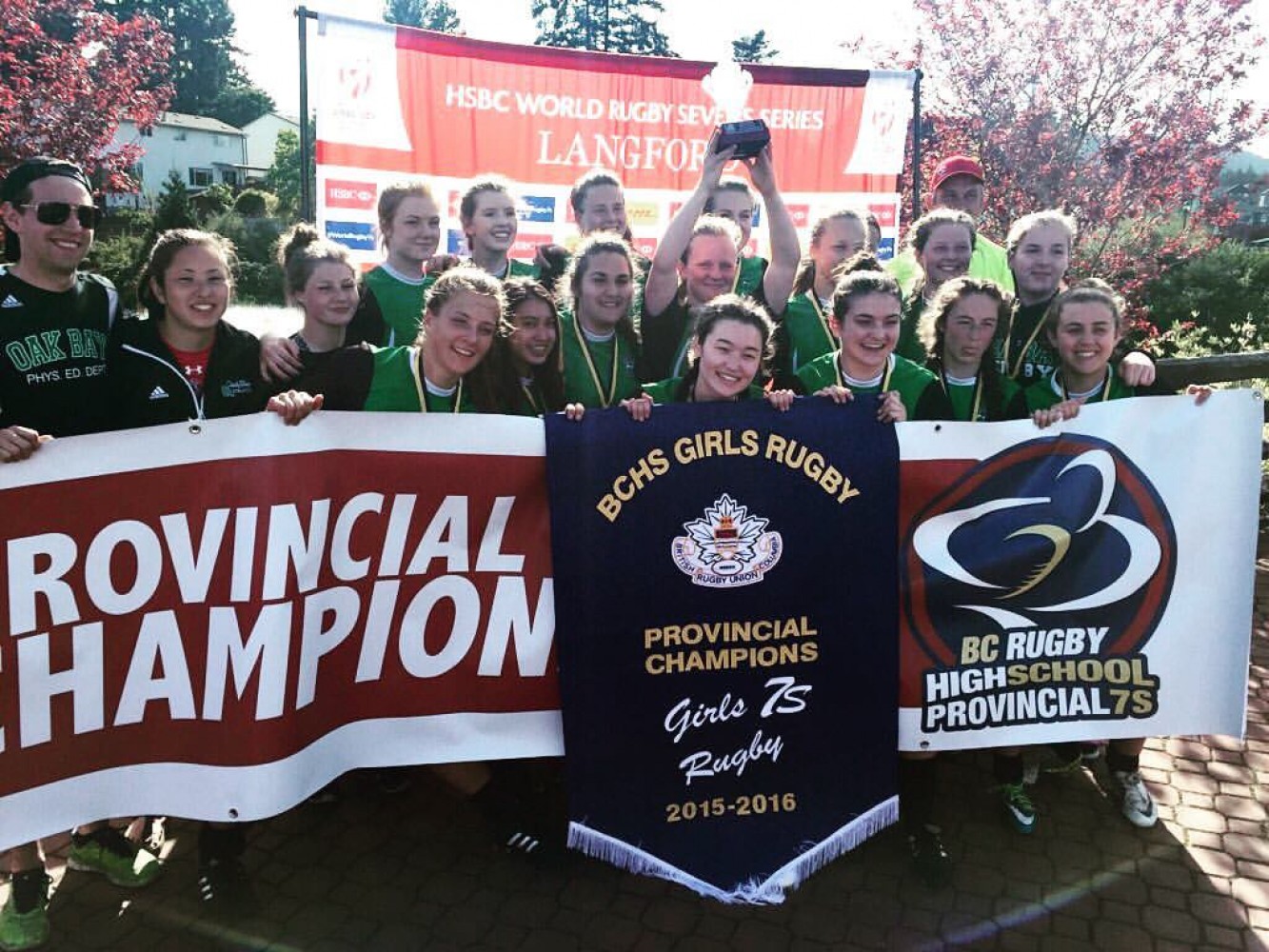 In response to a reader's question. Here it is – all of the OBHS squad - B.C. Champs.
CW Age grade players – Amelia Gordon, Immy White, Kelsey White, Aya Timmer, Adrienne Graham, Rae-Lyn Parkins, Sophie De Goede, Rachel Kinahan, Caroline Crossley. Other team members – Lindsay Simpson, Natalie Froese, Evie Arbor, Charlotte Webster, Amm Chuajedton, Katie Elsner, Ariel Schellenberger and Breann Miles. Again, congratulations, all.
ANNUAL PLAYER AWARDS BANQUET
The Awards this year featured a truly co-ed banquet, the first since yonks ago. M.C., Brent Johnston, capably supported by Men's Club Captain, Riley Ilnicki, Women's Coach, Jess Dovanne and President Don Swainson kept the show on course from the hilarity of The Cruddies to recognition for the hard yards.
MAJOR WINNERS
JUNIORS - Shaye Tudor (Capt., Canada U18's); Adrienne Graham; Thomas Craig, Matt Gordon, Nicholas Carson, Lachlan Kratz, Brennig Prevost.
Outstanding Contribution to Junior Development – Anne Jones
Outstanding Contribution to Club Development – Dave Crossley
Premier Women Most Improved – Camille Irvine, Lauren Sargent
Premier Men Most Improved – Nate Thomas
Premier Women MVP – Katie McNally, Laura Crowe-Hutchon
Premier Men MVP – Reagan Crossland
Johnny Shepherd Award for the player epitomizing all positive aspects of the game and club involvement, vote on by the players – Doug Hepp and Julianne Zussman.
B.C. R. U. Women's Premier Semi-Final - Saturday, 1:00 p.m. Windsor Park
---