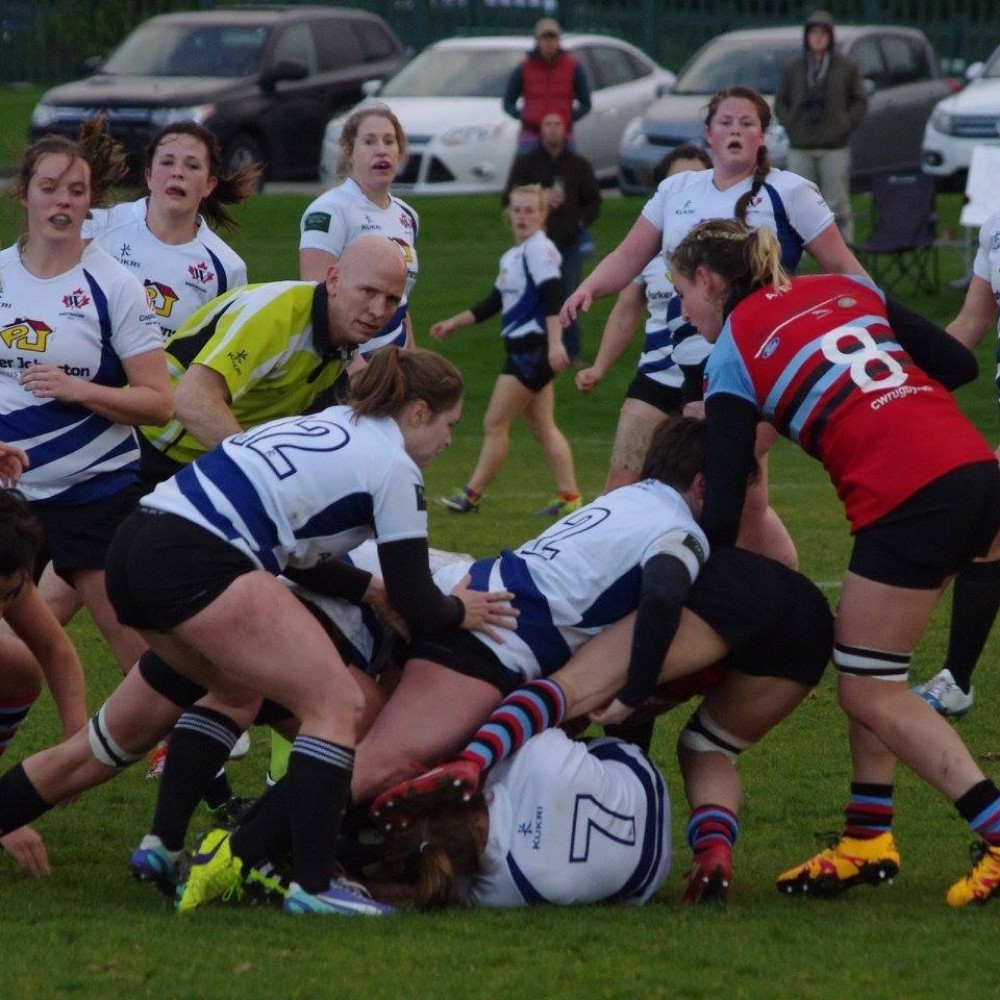 A Plethora of Weekend Action
This weekend offers a real smorgasbord of rugby, both locally and internationally. The local action starts at Windsor on Saturday, 11:30 a.m. when the Tricolours take on Westshore in a vitally important game. CW has not beaten Westshore this year, yet stands atop the League table with a five point spread over the current Champs. VV does have a game in hand. Last outing it was all Westshore as they deprived CW of the ball on a windy and cold night in the 'burbs. Saturday promises much better weather, conditions which may well stretch the far bigger pack of forwards. CW has shown heaps of heart in all of their games, not being afraid to front up and tackle all game long however, as proven, this is not the winning formula! The table configurations are many, suffice to say, a win will solve all the permutations for CW. Let's get out and cheer the women!
This opener will be followed by two games against The Birds from UBC. The Ones go at 1:00 and the main game kicks off at 2:45. In Premier action, UBC is undefeated and will be aiming to stay that way. CW has nothing to lose and will chuck it all up against The Thunderbird to prove that gains made are not mere flukes and hopefully, will be the basis for better things in September. The last match of the season should be a good 'un. Supporters Club and 20/20 members will be hosted by Spice and Nigel Banks for lunch. The day's events will be concluded with players' Annual Awards Dinner. Fie thee out and be part of a great day, supporting The Lads.
NSWT Sevens are in action at Atlanta. CW offers congratulations to new cap, Emmanuela Jada. Jada has great speed and will be a "secret weapon" as she has not been unveiled. Canada are in a Pool with Russia, Ireland and France. Ireland have been beaten on both occasions to date, Russia are 'unknowns', as Canada has not played them to date and France are very close competitors. The action can be viewed
HERE
. We will provide game times when we have them.

Canada's NSMT are also in action in Hong Kong. CW congratulates UVic and Port Alberni's, Luke Bradley, making his first appearance. Bradley is a big fast unit who should have success with the sevens game when he gets some playing time under his belt. Canada plays Fiji on Day #1 and Wales and Hong Kong on Day #2. The games will be dowstreamed with details following.




WESTHILLS SEVENS.
The Women's IRB Circuit comes to Westhills next weekend. Rugby Canada is still seeking volunteers for the event. Our own, Dave Crossley is Head Honcho on this one and Shane Muldrew will be the Go-to Guy on the ground. Well done Ceedub volunteers. If you are interested you can contact Shane at:
[email protected]
Fast and Female – Fueling Women Champions
Fast and Female is hosting a Champ Chat presented by Fuelling Women Champions to promote sport for girls 8-18 years old in Victoria, BC on the evening of April 14th, 5:30 - 8:30. This will be a great celebration of sport alongside the World Rugby Women's Rugby Sevens Series that following weekend April 16th and 17th. The event will feature high performance athlete ambassadors Krista Guloien, Olympic silver medalist in rowing, triathlete Julie Van Veelen, and members of Rugby Canada's National Women's Rugby Teams Ashley Steacy, Magali Harvey, Julia Greenshields, Breanne Nicholas, and Brittany Waters.
Each registered participant will receive a complimentary Canada Women's Sevens Tournament Pass, courtesy of Rugby Canada's partners Fuelling Women Champions.
Please note that this event has a limited capacity so get your tickets before they sell out! You can register
HERE
.
---